How far away is the cashless society? Despite growing card use
across the world, it appears that cash, cheques and other forms of
paper-based payments have yet to relinquish their positions as the
favoured methods of payment by consumers. CI reports.
In an ideal world as posited by those in the payment industry,
there would be no need for cash. Consumers would be able to make
purchases and a whole host of other transactions through one
multi-purpose smart card – or perhaps even through a mobile phone
or other form factor.
This scenario is still is a long way off because
tried-and-trusted paper-based forms of payment remain the favoured
payment instrument in many markets. Cash is still king for many
consumers, although its use does appear to be decreasing as
consumers engage with newer forms of payment such as contactless
and prepaid cards, in line with increasing levels of merchant card
acceptance globally.
Over the past decade, in the developed card markets of the US
and Western Europe in particular, debit cards have made significant
ground in taking away some transactions from cash as consumers
become more comfortable with using payment cards for small-ticket
purchases, such as those under £10 ($20). However, it would appear
that growth levels will continue to be constrained by both consumer
and merchant reluctance to use cards in place of cash.
For example, there are many merchant sectors, such as bars or
convenience stores, where consumers are uncomfortable about using
their cards, and the bottom line is that many will always prefer to
have bank notes and coins at hand. And although direct deposit now
accounts for the bulk of salary payments, there is still a sizeable
pool of people who still receive their salaries in cash (7 percent
of the working population in the UK receive their wages in cash,
for example).
Card market continues to grow
How well do you
really

know your competitors?

Access the most comprehensive Company Profiles on the market, powered by GlobalData. Save hours of research. Gain competitive edge.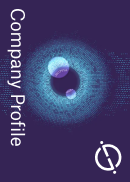 Company Profile – free sample
Thank you!
Your download email will arrive shortly
Not ready to buy yet? Download a free sample
We are confident about the unique quality of our Company Profiles. However, we want you to make the most beneficial decision for your business, so we offer a free sample that you can download by submitting the below form
By GlobalData
A look at Europe confirms that, although the card market is growing
at a rate of around 10 percent per year, cash remains the preferred
payment instrument, according to the World Payments Report 2007,
published by consultancy Capgemini, ABN AMRO and industry body the
European Financial Management and Marketing Association. In fact,
the growth of card payments has actually helped to boost use of
cash – as ATMs become more functional and widespread, consumers
increasingly find it easier to access and use cash. The average
value and number of cash withdrawals continues to grow in 15 of the
17 selected study countries.
Cost savings
According to the report, at least six out of seven payments in
Europe are currently made in cash, with limited initiatives in
Europe aimed at its replacement. The report indicates that
substantial cost savings are possible if merchants, banks and
central banks co-operate to reduce the cost of cash in society. As
long as e-wallets, contactless payments, and mobile payments do not
represent an effective industrialised alternative to cash – through
the capacity to handle high volumes of transactions, with
sufficient security as required by merchants, and the creation of a
sizable acceptance network – cash will remain predominant for
low-value transactions. High fees for non-cash payment
transactions, along with complex and slow transaction processes,
will also keep customers preferring cash to a card, especially for
small transactions.
But what of cheques and other paper-based payments? How are they
being affected by migration to electronic methods in Europe and
what does this mean for non-cash payments in general? According to
the World Payments Report, in 2005 almost 67 billion non-cash
transactions occurred in the 17 surveyed European countries, 49.5
billion of which concerned eurozone countries. In the eurozone, two
countries – Germany and France – led the pack, with volumes at
least three times larger than their next counterpart. Outside the
eurozone, the UK had comparable volumes to Germany and France, but
with a different use pattern for credit cards and cheques.
High transaction volume growth occurred both in low-volume
countries (such as Ireland, Slovenia, and Poland), and in some
high-volume countries (Spain and Germany). Cards and direct debits
are growing most quickly, due to ongoing promotional efforts, and
from a consumer standpoint these two instruments offer a real
substitute for cash. Cheque use, meanwhile, continues to decline at
a 5 percent annual rate. Most countries have successfully curtailed
cheque use, and now limit it to higher-value transactions. The
Netherlands is one country where cheques have been phased out
altogether, and Sweden is set to follow suit.
The average value of payment transactions is decreasing, except
for cheques, indicating that consumers are using cards more
frequently for daily transactions. Cards are used by consumers
primarily for mid-value transactions, while direct debits are used
for moderate-value transactions, and credit transfers for
higher-value transactions are also used by corporates, SMEs and
public administrations.
Payment patterns in UK
In the UK specifically, payment industry body APACS says that it is
a myth that people use cash only to pay for small-ticket items.
Although 82 percent of cash payments are for purchases under £10,
APACS says that of all payments over £50, people are more likely to
use cash than a credit card, with 700 million of this kind of
payment made per year in cash compared to 400 million on credit
cards. Areas where cash is used for high-value payments include
supermarkets, paying bills such as credit card repayments, savings
account deposits and person-to-person payments. APACS says that in
the UK, cash accounts for two-thirds of all personal payments by
volume and one-quarter by value. Two-thirds of all cash payments
are worth less than £5.
As for cheque use in the UK, although more than half of the
population has not received a cheque in the past year, there is
almost the same number of payments made by cheque as by credit
card, with many small businesses still preferring to use cheques.
Over the past couple of years, several large-scale retailers such
as supermarket chain Budgens and chemist Boots have phased out the
acceptance of cheques and it is likely that several more will
follow suit. But cheques remain the preferred payment method for
credit card bill payments and are popular for person-to-person
payments.
However, in 2006, cheque volumes experienced their fastest-ever
decline with a drop of 8 percent to 1.8 billion transactions. APACS
says that although cheque payment volumes are likely to keep
falling – it predicts personal cheque volumes will decline by 61
percent over the next ten years – cheques are unlikely to disappear
completely in the near future.

Debit cards make inroads in US
The US market is completely different, with much higher levels of
cheque use, although it looks as if debit cards are making huge
inroads. According to figures from American Express, US consumer
spending is expected to increase from $7.1 trillion in 2006 to $8.8
trillion by 2010. During this time, plastic card spending is
expected to increase from 40 percent of consumer spending to 56
percent, while cash and cheques will see their share of spending
fall from 50 percent to 29 percent. Plastic spending is estimated
to grow at a CAGR of 12 percent per year over this time
period.
Rise of EBPP
Another trend that is helping to reduce use of cash is electronic
bill presentment and payment (EBPP). Major banks and payment
networks such as Visa are aggressively pushing EBPP to consumers
and small businesses. Much EBPP activity has occurred in the US,
where giants such as Bank of America and Citigroup have rolled out
online bill payment services to their consumers. Over the past
couple of years, more recurring payments, such as tax and utility
payments, have been channelled online. Cheques are quickly losing
ground in the area of bill payment, as more consumers turn to
automatic bill payment and online bill payment.
As consumers' options for automatic payments (via current
account, credit card or debit) and online bill payment proliferate,
they are finding an EBPP method that suits their needs. Currently,
around 30 percent of US consumers pay bills online. The decline of
cheques' share of total consumer bill payments is expected to
accelerate in the coming years, corresponding to the rise in
EBPP.
The 2005/2006 Study of Consumer Payment Preferences, from the US
Federal Reserve and Dove Consulting, also indicates that US
consumers are increasingly using electronic payment methods – cash
and cheques now account for only 45 percent of consumers' monthly
payments, it says, down from 57 percent in 2001 and 49 percent in
2003. Consumers now make one-third of their in-store purchases with
a debit card, up from 21 percent six years ago. In 2006, the
Federal Reserve of Philadelphia published a paper showing that
debit card use, which doubled between 1995 and 1998, continues to
increase rapidly and now stands at nearly 60 percent of all
households. Cheques now account for less than one-half of
consumers' monthly bill payments (49 percent), down from 72 percent
in 2001 and 60 percent in 2003.
Another study from consumer credit reporting agency TransUnion
and global financial services consultancy Edgar, Dunn &
Company, the PaymentDynamics 2007 Preferred Payments Study, found
that more consumers prefer debit cards than any other type of
payment for point of sale purchases. 2007 was the first time in the
study's history that debit cards exceeded all other payment devices
as the overall preferred payment product. Some 29 percent of
respondents prefer debit cards, compared with 26 percent for credit
cards. Furthermore, more than 50 percent of those consumers who
prefer cash, cheques and debit cards are in the prime and
super-prime categories, suggesting that preference is driven by
choice and not lack of access to credit.
Small ticket payments
In May 2006 Visa USA unveiled a new strategy to capture an
increasing share of the small ticket payment market. The goal was
to increase the reach of the No Signature Required programme, in
which cash-heavy businesses can now accept Visa for purchases
without obtaining a cardholder signature. It also aimed to expand
the merchant reach of the small ticket Payment Service to
accelerate card acceptance and usage at traditionally cash-heavy
merchants by increasing cardholder convenience and providing
economic incentives to acquirers. The association officially
eliminated its cardholder signature requirement for small ticket
transactions in 17 merchant categories.
Interchange rates also have been designed to appeal to merchants
accepting smaller-value transactions.
The main challenge to migrating more cash payments to cards
remains the reluctance of merchants, which labour under the
mistaken impression that cash is cheaper to process than cards,
ignoring the costs involved in insuring, transporting and securing
cash to and from the bank. As long as there is resistance from
merchants, the ability of cards to penetrate areas dominated by
cash and cheques is limited.