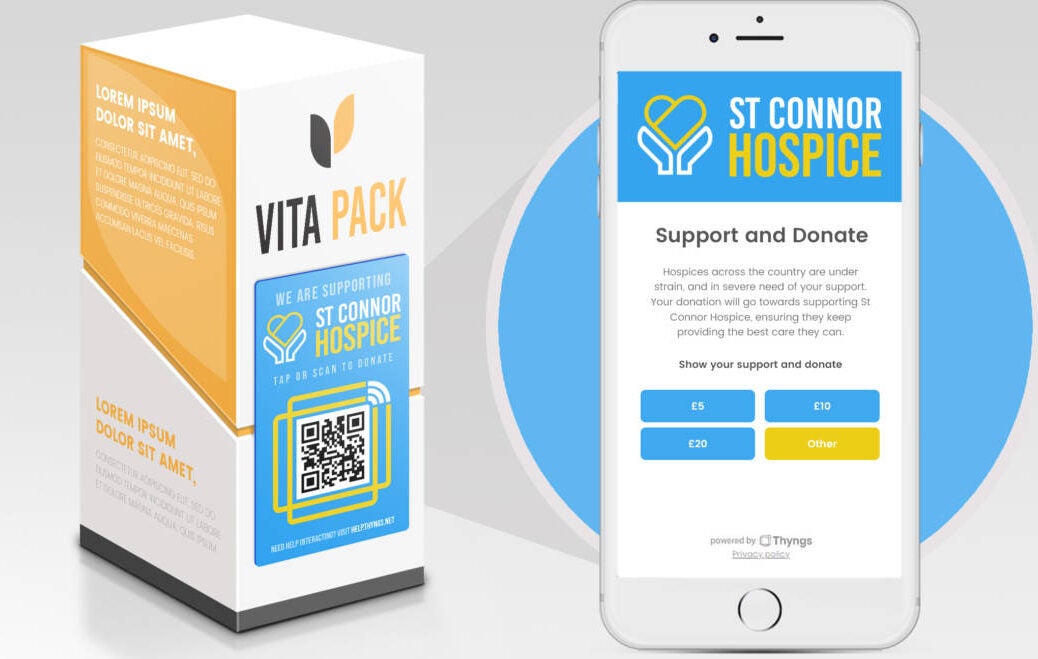 Payment platform Thyngs has partnered with Charities Trust to help the charity sector overcome the estimated £4.3bn ($5.3bn) of income loss due to COVID-19.
Thyngs will use its own physical products and services to help brands raise necessary funds. Through the partnership, consumers can donate to their favourite charities from home using mobile payments.
Dr. Neil Garner, Thyngs founder and CEO, said: "We're entering a really difficult time for everyone, but for charities especially. We were shocked to hear the level of impact that charities may face. The charities that we work closely with have echoed this concern. This is why we are putting in our greatest efforts to ensure we help, alongside the Charities Trust."
Social distancing
The anticipated hit comes as a result from COVID-19 social distancing measures, which are impacting crucial revenue streams that come from certain fundraising methods. For example, methods such as collection tins at shop tills, and buckets held by volunteers outside supermarkets.
Thyngs uses 'tap and go' technology such as QR codes, NFC and Apple Pay, to turn any physical branded object into a POS. In addition, through Thyngs' technology, businesses can create fundraising campaigns for over 18,000 charities.
Dr. Garner added: "Thyngs was founded to support charities, and we're working tirelessly to find new ways for them to get the donations they need that will help them survive the strengthened cashless society along with the uncontrollable hurdles, like now, in the future."
The partnership 
Euan Imrie, COO at Charities Trust, said: "At a time when all charities are facing unparalleled challenges to keep funds flowing in to maintain their charitable activities, we are pleased to be working alongside Thyngs, making the best use of current payment/donation technology to provide whatever assistance we can."
In practice, the partnership will mean that:
A business or fundraiser will sign up with Thyngs to raise funds for any Charity of their choice.
The business will get a pack of interactive images with unique QR codes for consumer engagement. These images can be applied to products, packaging, deliveries, magazines or signage to create branded donation points.
As an option, brands can also include NFC so consumers can just tap their phone on a sticker to interact.
Consumers can tap or scan the image on the product using their smartphone to find out more about the cause & donate via Apple Pay, Google Pay or card.
Charities Trust will use their existing service & network to distribute funds and claim Gift Aid on behalf of the Charity
Thyngs and Charities Trust will also work with the larger corporates to ensure they have full visibility of company fundraising. This will give them access to a full suite of tools to maximise both engagement and donations.