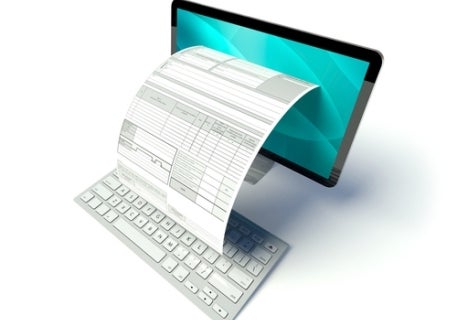 The market for electronic invoicing, also known as e-invoicing, is poised to grow by $6.93bn during 2020-2024, progressing at a compound annual growth rate (CAGR) of over 19% throughout the forecast period, according to the latest report by Technavio.
E-Invoicing is the interchange of the invoice document between the supplier and the buyer in an integrated automated format.
Conventionally, invoicing, was like a kind of heavily paper-based procedure, which is manually exhaustive, and it is also prone to human error causing in increased cost and processing lifecycle for the companies.
The growth of e-invoicing market is highly reliant on the growth of overall adoption of paperless invoicing model globally.
The report offers an up-to-date analysis regarding the current market scenario, latest trends and drivers, and the overall market environment. The report also provides the market impact and new opportunities created due to the Covid-19 pandemic.
Convenience and accessibility are key
The convenience and easy accessibility of mobile payment systems are driving the adoption of e-invoicing solutions.
Mobile-based platforms and applications have simplified banking, commercial transactions, and billing payments.
Physical transactions such as closing and opening an account, fund transfers, deposits, and withdrawals are becoming digital and easy through mobile-based applications being provided by BFSI organizations.
Moreover, to promote digital transactions and increase the penetration of banking services across the country, governments are significantly investing in financial institutions to encourage them to extend their mobile banking services in rural areas.
Such initiatives from government and private organizations are promoting the use of mobile-based payment systems, thereby driving the growth in the global e-invoice market.
Report Highlights:
The major e-invoice market growth came from the B2B segment. Rapid growth in globalisation and the growing demand for internet-based centralised systems for billing/invoicing in organizations such as IT, banking, financial services and insurance (BFSI), and retail companies are driving the growth of the market by the B2B segment.
Europe was the largest e-invoicing market in 2019, and the region will offer several growth opportunities to market vendors during the forecast period. Government initiatives that are mandating the use of e-invoicing practices in B2B and B2C services in countries such as the UK, Denmark, Sweden, and Norway are significantly influencing e-invoicing market growth in this region.
The e-invoice market is concentrated. Basware Corp., Cegedim SA, Comarch SA, Coupa Software Inc., International Business Machines Corp., Nipendo Ltd., SAP SE, The Sage Group Plc, TradeShift Inc., and Transcepta LLC. are some of the major market participants. To help clients improve their market position, this e-invoice market forecast report provides a detailed analysis of the market leaders.
As the business impact of Covid-19 spreads, the e-invoice market 2020-2024 is expected to have neutral and at par growth. As the pandemic spreads in some regions and plateaus in other regions, we revaluate the impact on businesses and update our report forecasts.