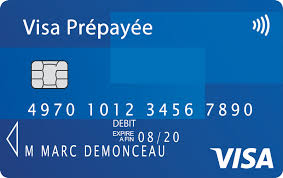 Officials of Somme, the northern French region famous for the Battle of the Somme during the First World War, are letting loose a blizzard of free prepaid bank cards upon the area to jumpstart consumption and revive the covid-stricken economy.
As part of the anti-covid offensive, local government officials have ordered the distribution of 13,000 prepaid cards of €80 each throughout the Department of Somme. The clarion call: "Go out! Spend the money! Support local businesses! Have fun!"
A Department, in the administrative divisions of France, is one of the three levels of government under the national level. Departments rank between the administrative regions and the communes (townships or municipalities).
The Somme Department's largess has a dual purpose, proclaims a promotional flyer: to thank covid-19 frontline responders and to rouse the region's dormant economy.
The pre-loaded cards are now being handed out across the region as tokens of appreciation to healthcare and social workers spearheading the fight against coronavirus.
A singular partnership and a post-covid battle plan
The $1m initiative is the result of an unprecedented partnership with the Caisse d'Epargne Hauts de France and Natixis Payments, a subsidiary of the BPCE banking group specialised in payment solutions.
Department officials hope the operation will galvanise local spending in the tourism-dependent economy. As for the tourism business, it's anybody's guess when significant activity might resume.
The crusade for local self-sufficiency is especially geared towards "helping the most covid-impacted local economies to take off immediately," the Department said in a release.
In June, the Department council adopted a €50m post-covid recovery programme. The plan of action rests on three pillars:
To assist professionals caring for children, the elderly, and the disable; improve the living conditions of those under their care; facilitate return to work.
To provide emergency assistance to the culture, tourism, and sports sectors; boost consumption and the local economy.
To promote "local living" (read: local spending) in work, leisure, and travel; encourage sustainable development and preserve biodiversity.
Of the €50m war chest, €18m will be dedicated to emergency aid in the culture, tourism, and sport sectors. And €14m will be devoted to social emergencies.
"Go out and have fun": incentive to consume, and enjoy leisure and culture
The Department has declared a willingness "to increase purchasing power [in Somme], to allow its inhabitants to discover or rediscover the quality of their restaurants. To enjoy their tourist, cultural and leisure sites, while sparking a rapid resumption of activity."
The prepaid cards can be used anywhere there's an electronic payment terminal.
This includes nearly all restaurants, cafés, bookstores and places of entertainment (movie houses, concert halls, shows, tourist attractions and exhibitions, etc.), exclusively in the Somme.
The cards are valid until 31 December 2020 and can be used several times.