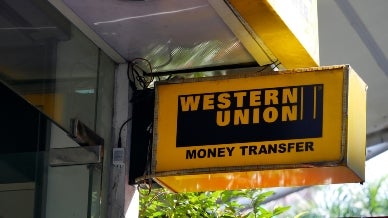 Toronto Dominion (TD) and Western Union are teaming up to expand remittances from Canada.
TD customers can send money cross-border from their personal TD dollar current, savings or line of credit accounts. At the other end, recipients can collect cash at Western Union locations in 200 countries and territories around the world. The service launched this month and is available online and via EasyWeb.
In addition the TD, Western Union partnership is being rolled out for TD mobile app users.
"Western Union offers a convenient and reliable way to meet increased consumer demand for international financial connectivity. This allows money transfers between individuals to take place quickly and with flexibility, says Khalid Fellahi, Global Head of Consumer Money Transfer, Western Union.
"In collaboration with TD, we are unlocking opportunity for consumers. And we are building a bridge that connects the online and offline—or digital and retail—worlds. The ability to support digital-to-cash money transfers helps us deliver on the choice and convenience customers want."
TD, Western Union: ease and convenience
"We're thrilled to be able to offer our Personal Banking customers the ease and convenience of Western Union Money Transfers. This is within the TD EasyWeb and via the TD app," says Frank Psoras, Senior VP, Every Day Banking, TD.
"This offering, along with additional enhancements to the service still to come, exemplify TD's commitment to customer-centric innovation. It is part of how we're making it fast and easy for customers to send money."
Western Union's network includes over 550,000 retail agent locations offering Western Union, Vigo or Orlandi Valuta branded services.
Canadians send over $30bn in remittances worldwide every year. According to the World Bank, Canadians send the most remittance payments to China at around 17% of all remittances.
India ranks second at around 12% ahead of the Philippines at about 10% of all remittances. France (5%) and Italy (4%) round off the top five.