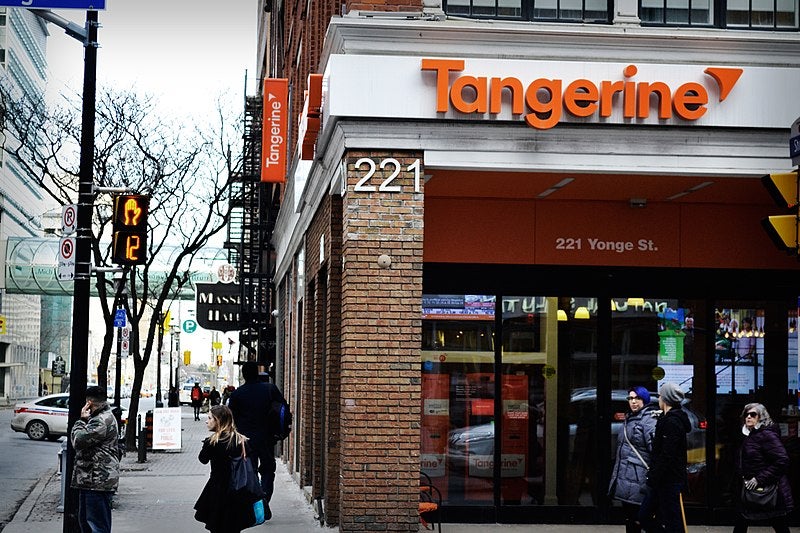 Tangerine Bank has partnered with Visa to roll out a Visa debit card for its chequing account clients in Canada later this fall.
Dubbed Tangerine Visa Debit, the new card comes in two vertical designs – a bold matte orange or a sleek grey.
Using the new card, Tangerine's clients will be able to pay for online and international purchases from their chequing account balance.
It can be used at over 1.5 million online merchants in Canada and 55 million online retailers abroad, or at thousands of in-store retailers.
Clients will be able to set up online subscriptions and recurring bill payments and have more control over their spending.
Additionally, Visa Debit will also support in-app purchases and come with Zero Liability protection for clients.
Visa Canada president and country manager Stacey Madge said: "We are very pleased to work with Tangerine Bank to offer their clients more choice, flexibility and security through access to Visa's leading debit capabilities.
"As one of Canada's leading digital banks, Tangerine will bring Visa Debit to even more Canadians looking for new ways to shop online."
Tangerine Bank will be the first digital bank in Canada to offer Visa Debit later this year.
Clients opting for the free Visa Debit-upgraded Tangerine client card before 13 October will get a chance to win $10,000 as one of the five prizes.
Tangerine president and CEO Gillian Riley said: "This new offering will allow our clients to get more from debit – enhancing our already great chequing account with new features that bring them more value, added convenience and security when making online purchases or paying bills."
Tangerine clients will continue to benefit from their existing chequing account features.
This includes free daily transactions, Interac e-Transfer, and access to over 3,500 Scotiabank ABMs in Canada, and more.