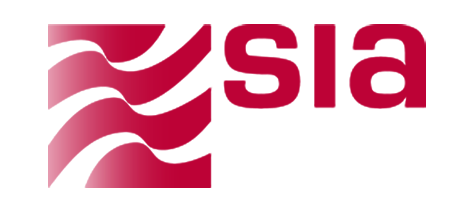 Payment services tech firm SIA and Supply@ME are partnering to launch a new fintech platform to optimise firms' working capital.
The partnership involves Supply@ME's innovative, blockchain-based "Inventory Monetisation" service. This will integrate with the SIAchain infrastructure with the aim of generating value for firms by disposing of unsold stock.
Supply@ME has developed an innovative solution that enables firms to create value from their unsold stock.
By using advanced tools such as "smart contracts", this is sold off to companies set up directly by Supply@ME.
The main aim of the initiative is to consolidate Supply@ME's leadership in evaluation, monitoring and monetisation of the unsold stock. This covers firms  in any product sector. Already, a number of institutional finance partners have joined the securitisation scheme.
The partnership involves the integration of this application with SIAchain, a private infrastructure created by SIA.
'The leading blockchain architecture in Europe'
Specifically, it supports banks, corporates and public administration bodies in the development and implementation of innovative applications based on blockchain technology.
Moreover, it does so in a secure and protected manner.
"Thanks to this new partnership with Supply@ME, SIAchain confirms its role as the leading blockchain architecture in Europe. It develops and supports the launch of mission-critical applications, featuring high performance and security, associated with clear governance.
This initiative will further enable us to innovate SIAchain. Currently it handles applications based on the Hyperledger Fabric platform, as well as those developed on R3's Corda and Ethereum", says Daniele Savarè, SIA Innovation & Business Solutions Director.
Alessandro Zamboni, CEO, AvantGarde Group and Supply@ME adds: ""Our funders require from us transparency and resilience, in short, reliability. We are delighted to be working with SIA.
"This creates the world's first infrastructure enabling firms to invest – in a highly innovative way offering the highest levels of data assurance – in the key factor for every company: its inventory, the most significant part of their working capital".