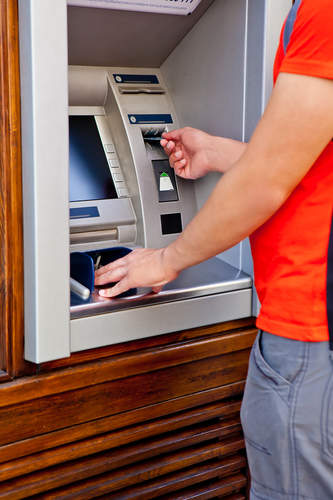 Sri Lanka's Central Bank has taken its first step towards launching a nationwide e-payments scheme by introducing common ATMs.
The ATMs will allow most card users in Sri Lanka to withdraw cash and carry out balance inquiries from the common ATMs, where previously they could only use an ATM associated with their bank.
More than 900 ATMs will be available to Bank of Ceylon and People's Bank customers, after the Central Bank launched its Common ATM Switch project on 23 July.
The move is part of a Common Card and Payment Switch (CCAPS) plan, which is being piloted by the Central Bank to introduce Point of Sale transactions, mobile payments and other electronic retail payments to consumers in Sri Lanka.
The plan was drawn up in August 2011 by the Sri Lankan Monetary Board, which agreed the first phase of the plan should introduce common ATMs, followed by creating a uniform mobile payments platform and a nationally-recognised Point of Sale process.
The Central Bank says it expects other commercial banks to join the Common ATM Switch. "The Switch provides a mechanism to utilise the domestic ATM network more efficiently and to reduce transaction costs in the financial system," it said.
The Sri Lankan Banks' Association supported the plan. "It will create the backbone for all future electronic payments in the country and would avoid the duplication of infrastructure," the Association said.
Related articles:
Sri Lanka: central bank licenses m-money service
Merchant Solutions talks up prospects for growth in Asia
Visa's van Rensburg reflects on global m-payments growth