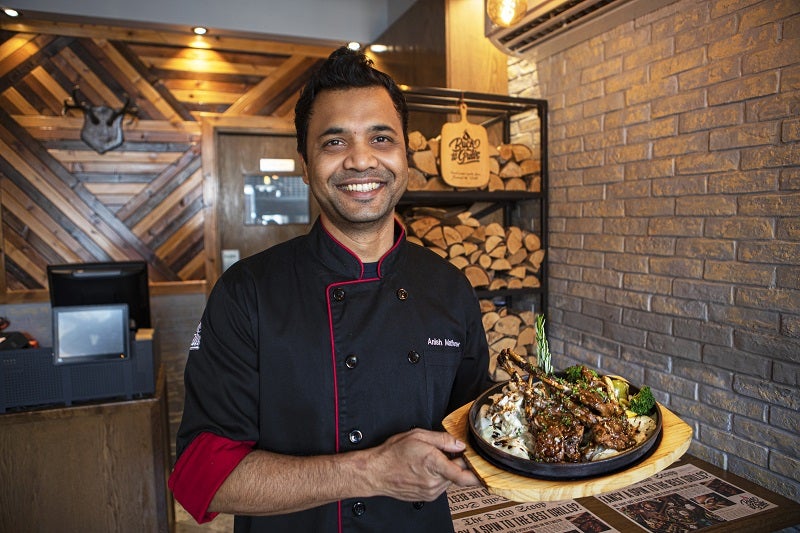 Turn browsers into buyers with our simple step-by-step guide to building a better small business website
There are few, if any, small businesses that don't need a website of some sort today. In this respect, every business is in part a digital business. But while being online is vital, no two businesses are alike and there are many ways you can make whatever type of website you need work harder for you. You may want a fully-comprehensive site to display your offering, or something simpler that might resonate better.
Even before Covid-19, the attractions of online shopping were clear to most consumers. Insights from Visa's Digital Transformation Research, 2018 Maru/Matchbox survey, found that 52% of consumers surveyed said they would prefer to shop exclusively online; while a whopping 80% said they preferred to shop where digitally related benefits (such as website and loyalty programs) are available. Here are some simple ways to improve the way you interact with customers and to make sure you turn as many visitors as possible into customers.
1. Embrace the digital storefront
Allowing people to buy from your website makes it easier for your customers to engage directly with you, perhaps even from the comfort of home. A good website solution provider takes the hard work out of selling online, helping you to set up a digital storefront for your business without lots of digital knowledge or expertise. There are various website creation tools that rely on easy-to-use templates, so that all you have to do is input text and images and the rest is handled for you. Many of these providers also include "shopping cart" functions that allow customers to buy direct from the website, with the back-end links to an online card and payment operator also automated.
2. Enable site search
A simple, uncluttered design that is optimized for mobile devices will help customers to navigate your site more easily, and an obvious, intelligent search function will ensure they find what they're looking for. Customers expect to be able to search for specific things such as "women's blue shoes." Showing the most relevant products first in any results will greatly increase the likelihood that they'll make it to the checkout.
3. Content is key
Plan out what prospective visitors might want to see and do when they visit your website. If they land on the homepage what will they see and where will they go next? Will they be driven to your site from search or social media? Will they land on a specific page and need direction? Many visitors will not want to buy right away, so give them more reasons to visit and stay other than just shopping. This may include how-to guides or project templates that help customers plan a project related to the product or service you sell. You may not get sales immediately but keeping customers engaged and on your website for longer means they will keep returning to your website.
4. Incorporate a clear call to action
A call to action (CTA) offers visitors to your website options to take action, based on the information you've given them. It might be simply "click here for more information," or "add to shopping cart" or even "sign up for our newsletter" (and a regular email newsletter can be a great way to keep customers returning to your site). Whatever the CTA is, explain why they would want to act and how it will benefit them. One quick way to test how perceptible your CTAs are is to zoom out to 50% on your website browser. You should easily see the "click to buy" button.
5. Get social
Social media is an excellent platform for consumers to browse and also sometimes to buy. Offer social network sharing features from your website to encourage existing customers and browsers to share your content on their social accounts and to share when they've made a purchase. And make sure you're active on the channels you've chosen. Social media can extend your company's reach by giving potential customers another channel to engage with you, but it has to be authentic and it has to be properly resourced.
6. Highlight "above the fold"
This is online equivalent to "above the fold" on an old broadsheet newspaper and is considered to be what can be seen on a single screen without any need for scrolling. Consider how your website design uses this area. This is your prime real estate and it is where you should feature the most eye-catching information. White space, large logos and big images are all lovely, but if they are going to take up all that key space, make sure they are working as hard as they can.
7. Display shipping terms prominently
Once you've won over a customer with your product, you don't want to lose them at the checkout. Customers may abandon their shopping carts if they learn that the cost of shipping was higher than expected, so make sure your shipping costs and return policy are easy to find. Shipping should be as painless and customer-focused as possible. If you can afford to ship for free (and it's factored into your pricing model) then do, but if customers are expecting to pay for it, then it's fine to do so, as long as it is a fair price. Remember these consumers shop elsewhere, so make sure your conditions are broadly in line with other providers.
8. Start small, then expand
There is no need to get too complex or think too big at launch. It is fine to update your website as your business grow. You should aim to nail the basics first. Focus on core information such as products, services, hours, offerings, testimonials and contact information. Features such as online shopping carts, subscriptions, bookings and memberships may come later, unless they're the core focus of your business plan.
Small businesses are the foundation of our economy. And whether you're just starting out or already running your business, Visa are here to help. UAE businesses find out more here and Saudi Arabia businesses find out more here.