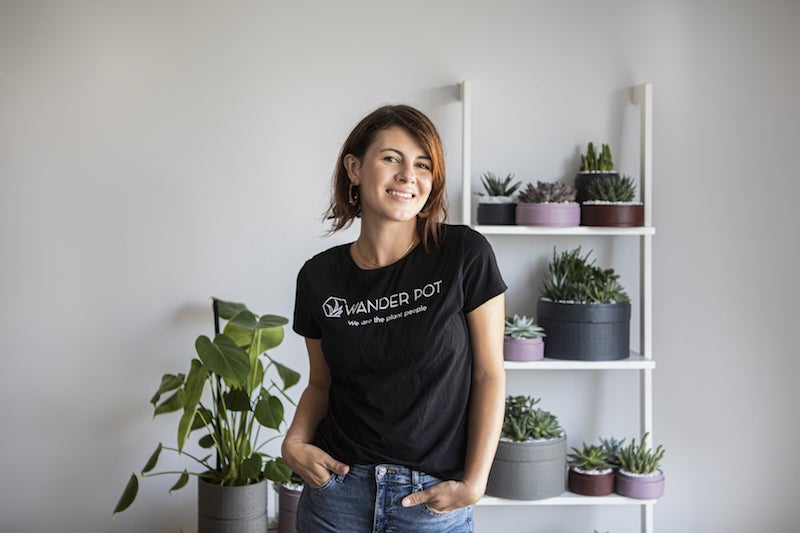 If you want your small business to grow in 2020, you need to get online. Social media marketing is a free and easy way of getting brand exposure, and Instagram is the perfect tool for it. 
Instagram might have started out as a fun and friendly picture sharing app, but the world of business has taken over. 60% of people say they discover new products on Instagram, a third of most viewed stories are from businesses and over 200 million users visit at least one busines profile every day. The numbers speak for themselves: get your small business on Instagram and watch it go from strength to strength. 
Here are some top tips for starting out as a small business on Instagram.
Catch followers with a snappy bio
In only a fifth of a second, someone forms an opinion of your brand online. It's key to make a great first impression, and if a potential customer has clicked on your profile you have to turn them into a follower. An engaging bio can help you do just that: explain what your brand is about, but keep it short and snappy. Switch up the format using emojis, vertical spacing and other tricks: it's all about drawing the eye of the customer, making things easier to take in, easier to understand, and easier to entice them into clicking that follow button.
Maintain your branding
The best Instagram accounts will use a colour palette to keep their profiles to a theme. It helps create a distinct aesthetic and style, making your posts immediately recognisable in a user's feed. Pick a few key colours and make sure to include them in every image. Do the same with any graphics you use; be sure to use the same fonts and styles across all your posts – sites like Wordswag, Phonto and Canva are ideal design tools for this. Keeping to a theme makes your page look slick and professional, all while helping customers trust your business.
Keep to a schedule
Posting regularly is essential, and it's useful to create a schedule for your business to ensure you're posting at least once or twice a day. Major brands post an average of 1.5 times per day, but don't be afraid to post as often as you want. While studies of other social media channels show an increased volume of posts correlates with a drop in engagement, Instagram breaks this trend. It's proven there's no risk of losing followers, so if you've got the content, post away. Just make sure you're consistent.
Switch to a business profile
Instagram now has a feature that allows you to make use of some handy business tools. Change your profile to a business account and you can add information such as opening hours, a business address and a phone number. It shows you real-time metrics on engagement and allows paid promotional posts. Business settings also allow you to post a call to action button along with your content – a convenient way to get followers to sign up to a newsletter, install an app, or just click on your website.
The feature offers in-depth insights into your followers and how they interact with your content: you can measure impressions, reach, website clicks, follower activity, video views and saves. This analysis can help you curate your content to that which gets the most engagement, making your profile go from strength to strength and allowing your business to grow.
Choose the right hashtags
You can easily retain followers you already have by maintaining a great feed and posting regularly, but it's hashtags that make the difference between reaching only a few users and reaching thousands. Here's where you'll really up your rate of acquisition. Users can follow hashtags like they can profiles, meaning you'll have gained followers by default if you can tap into the right ones. Using 11 or more hashtags in a post can increase engagement by 442% compared to using none, but be sure to post your hashtags as a comment, it hides them from the caption, making your post look less messy and more professional.
It's a good idea to keep a few sets of around ten hashtags to use in different posts. This means you can analyse which sets work best and refine them over time to optimise your reach. Think about your potential audience and the kind of topics they might be following, and research your competitors' use of hashtags, examining what works for them. It's also helpful to look at the top posts within a relevant topic and replicate hashtags they use. If you're launching an Instagram campaign, you'll want to create a branded hashtag: this makes the campaign easier to track both for your customers and for your own metrics.
Take advantage of stories and highlights 
Instagram stories let you string together pictures and videos into a 'story' that expires after 24 hours. They're a great way to inspire customer interaction, as latest features include the option for followers to vote on polls, ask questions and take part in quizzes.
To truly utilise this, small businesses can ask direct opinions of their followers on what content they like to see, what products they like best, and what they want from the company. There's also a countdown feature if you're releasing a new product, and you can promote your own posts to give them an extra boost in engagement. You can give your brand a more authentic touch by allowing employees to post direct to stories, updating customers about their own role in the business.
The stories might only last 24 hours, but you can save them in a highlights section on your profile, allowing current followers to revisit them, and potential followers to explore your page.
Collaborate with other businesses or influencers
A key feature of Instagram is that you can easily build your business around a community. Get in touch with similar businesses or influencers who might be interested in your brand and build a partnership. Start by commenting on and engaging with their content, thereby exposing yourself to their followers, and scooping up a few for yourself. You can then strike deals to promote each other's content, or even collaborate on Instagram lives and campaigns. It's a great way to network whilst also spreading the word of your business.
Humanise the business and engage with your followers
You might be posting daily, curating your feed and analysing your metrics, but to really go the extra mile you need to engage with your followers and prove there's an actual person behind the brand. Social media marketing might appear like an excuse to spam users with sales material, but it's vital to make your business feel more human. Responding to comments, replying to messages and engaging with your followers' content in return is a simple way to do this with great pay-off: customers see you as authentic, trustworthy and personable.
Small businesses are the foundation of our economy. And whether you're just starting out or already running your business, Visa are here to help. UAE businesses find out more here and Saudi Arabia businesses find out more here.