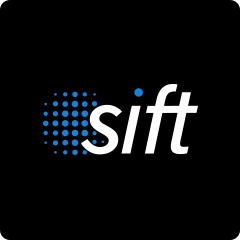 Sift is streamlining its digital trust and safety suite to protect merchants against the fraud economy. Specifically, new features are designed to deliver more control, transparency, and connection to combat fraud and accelerate growth.
Fraudsters are capitalising on the explosive growth of digital commerce spurred by Covid. Moreover, fraudsters leverage new and proven tactics to extract, sell, and use payment information to steal from merchants and consumers.
As a result, the impact on businesses and their customers is staggering. Sift says that its new capabilities provide organisations with the accuracy, automation, and orchestration to mitigate risk and drive revenue.
"At the onset of the pandemic, online merchants were already facing an array of threats from cybercriminals looking to steal from them," says Geoff Huang, VP of Product at Sift. "Now, amid the e-commerce boom, the Fraud Economy has become more robust and sophisticated. Sift's new capabilities provide our customers with the visibility and control they need to prevent fraud and enable growth."
Sift Trust & Safety Suite new features include
Workflows Replay: Sift customers can visualise the effectiveness and impact of business logic to make more informed decisions. Users gain the visibility required to ensure that accurate automation stops fraud. This eliminates unnecessary manual review, and reduces friction to increase conversions. Fraud analysts can test hypothetical changes, comparing the impact of those changes against historical data, before modifying live workflows.
No-code Security Notifications: An industry-first feature allows teams to confirm if a risky login event was an account takeover (ATO) attempt. As an addition to Sift's Account Defence product, Security Notifications provide a built-in email solution that leverages Sift's global network to identify ATO cases and prompts password resets for compromised accounts.
Text Clustering: Text Clustering improves the detection accuracy of abusive content to help moderators review content more quickly.
Chargeback Management Integrations: Merchants can automate chargeback disputes via pre-built integrations with leading chargeback management vendors such as Chargeback.com.