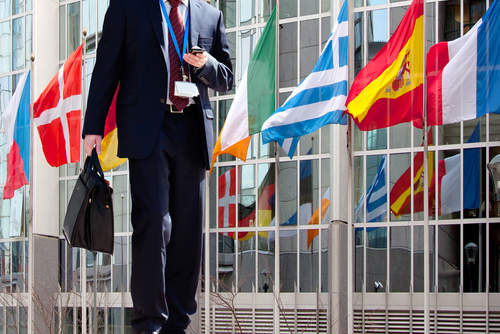 Payments processor SIA and European carrier Colt have been chosen to deliver the network infrastructure connecting the four central banks that manage the Eurosystem platform.
The 4-CentralBank-Network (4CBNet), which is expected to go live in September 2013, will provide a 10 Gigabits high-speed connectivity backbone to ensure a continuous flow of information for Deutsche Bundesbank, Banca d'Italia, Banque de France and Banco de España.
Data traffic will be monitored and managed automatically by the infrastructure and will synchronise the four banks data centres.
The Eurosystem is already using Target2, a payments system for the real-time processing of high value transactions in central bank money. Target2-Securities, which settles domestic and cross-border securities transactions is set to go live in 2015.
Hugh Cumberland, solution manager of the financial services sector at Colt, said: "We are pleased to add another piece to the pan-European-wide project that we are building together with SIA. For 20 years, Colt has been serving the European financial community and has developed strong expertise in communication services and infrastructure."
"The T2S project, of which the network 4CBNet is part, requires specific skills in terms of technology, integration and support services that Colt, as the information delivery platform, guarantees," he concluded.
Related Articles
EBA Clearing plans third processing site ahead of SEPA deadline
Mobile ticketing service to be tested in Italy
Eurosystem issues paper to identify risks in retail payments