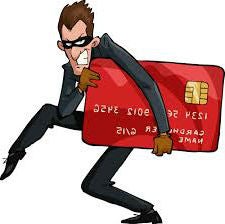 The number of credit card scams continues to soar during the pandemic, as fraudsters escalate phishing attacks and increase attempts to purchase with stolen card numbers.
The frequency of debit and credit card hoax has risen to unprecedented levels, and continues to rise, according to Fidelity National Information Services (FIS).
FIS is a payment services provider. The company provides credit and debit card processing as well as many other payments services to financial institutions and merchants.
FIS also assists about 3,200 U.S. banks with fraud monitoring.
The dollar volume of attempted fraudulent transactions rose 35% in April from a year earlier, FIS said, a trend that appears to be continuing in May.
Criminals are redoubling efforts
Fraudsters are employing a number of tactics to dupe unsuspecting consumers and banks.
They are generating random card numbers until they stumble upon legitimate accounts and attempting more fraudulent purchases with card numbers stolen in pre-pandemic hacks, said Eric Kraus, vice president of fraud at FIS.
Phishing attacks—the use of phone calls, emails or texts to trick customers into handing over their credentials—are also rising.
This has become so pervasive that executives at one community bank were certain they had been hacked before learning that many of their cardholders had instead fallen victim to scams, Mr. Kraus said.
Cardholders will ultimately bear the cost
Most of the fraudulent transactions were caught before they hit cardholders' accounts, FIS said. But the spike in attempts presents another challenge for consumers and their lenders muddling through the worst economic crisis since the Great Depression.
The cost of successful fraud attempts to card issuers will ultimately be passed on to consumers.
"This is going to hit everyone very hard," said Krista Tedder, head of payments at Javelin Strategy & Research, which advises card issuers on security issues.