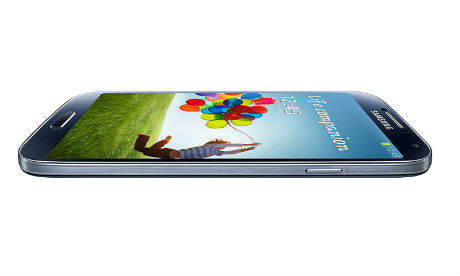 Samsung will embed NFC and barcode-scanning technology on the new Galaxy S4 smartphone.
The barcode-scanning technology will be provided by US-headquartered start-up Mobeam. According to the company, its technology solves the problem that limits mobile phones being used at POS terminals due to their glossy, backlit displays. Its patented solution sends pulses of light to the sensor in POS scanners.
Mobeam said the technology will not require retailers to upgrade their equipment.
Mobeam chief executive Chris Sellers said: "Making cutting-edge smartphones work with barcodes might not sound sexy, but it means consumers now have the ability to beam items such as coupons, loyalty cards, gift cards and event tickets at millions of locations, something that was previously impossible."
Samsung has also partnered with Visa to use its PayWave app in the Galaxy S4. This will enable users to make contactless payments using near field communication (NFC) technology.
Mariano Dima, executive vice president, Visa Europe, said: "A Samsung device equipped with the Visa contactless payment service is a powerful proposition and will allow us to make mobile payments a reality for people around the world."
Dr. Won-Pyo Hong, president and head of Samsung's media solution centre, said: "Samsung is leading the way in enabling NFC-based mobile payments and the partnership with Visa represents a step towards a global mobile payment platform.
Apple decided not to include NFC technology in its latest iPhone5, launched in September 2012.
Related articles:
Lloyds TSB partners with Visa, Samsung in 2012 Olympic m-payments service
DnB Nor rolls out NFC payments in Norway
Visa launches P2P service with Monitise