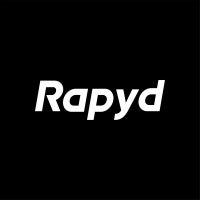 Rapyd is set to waive foreign exchange and processing fees on the first $100,000 in total processing volume for new businesses in the US, Brazil, and Mexico, in a bid to help consumers during the Covid-19 crisis.
The initiative, called The Rapyd Social Responsibility, is aimed at helping businesses by reducing costs and enabling them to pass on the savings to their end beneficiaries.
It is available till 30 June for businesses joining the Rapyd platform, committed to offering the fee savings to end-users during their first three months of processing payments.
Rapyd said it expects the initiative to bring relief to struggling end beneficiaries including independent professionals, consumers receiving loans, and health insurance reimbursements.
Additionally, the programme enables gig economy, marketplaces, platform economies, and other businesses to digitise their payment infrastructures.
Rapyd Americas managing director and vice president Eric Rosenthal said: "The impact of Covid-19 on the global economy has changed how independent contractors, workers, and consumers prefer to receive payments and the speed at which they need these funds at their disposal.
"Rapyd wants to do our part in helping consumers and workers during this difficult time. One of the key characteristics of our platform is that it allows end-users to be paid in a multitude of local payment methods to their preference and for businesses to pay in real-time."
For businesses teaming up with Rapyd, the initiative is said to offer quicker payment disbursements and cost reduction.
At present, Rapyd allows companies to quickly disburse payments in the US, Mexico, Brazil and 26 Asian countries including Singapore, India, Taiwan, and Japan.