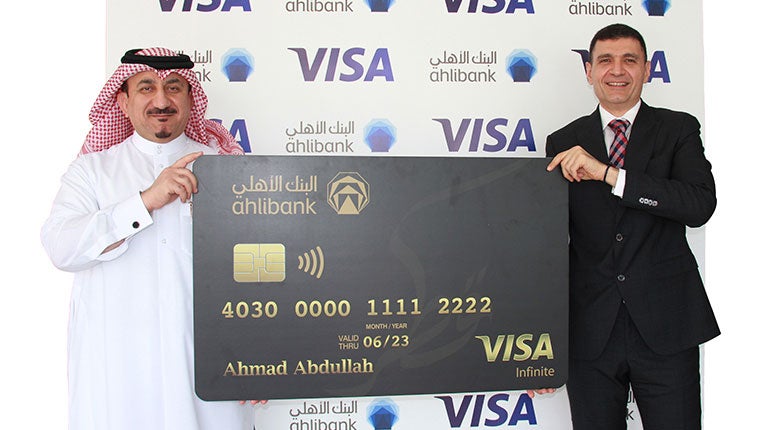 Qatar-based financial institution Ahlibank has partnered with payments giant Visa to unveil a new premium credit card for its customers.
Dubbed Visa Infinite credit card, the new card provides Ahlibank customers with access to exclusive lifestyle experiences tailored to their needs.
The Visa Infinite Credit Card is being rolled out exclusively for the bank's private and premium banking customers.
The new offering enables cardholders to indulge in a host of exceptional lifestyles, travel, dining and shopping opportunities.
It offers access to airport lounges globally with a guest, as well as concierge service, in addition to fee-free foreign exchange on non-QAR transactions.
The cardholders also benefit from an international support network for medical emergencies with foreign language support.
The card comes with hotel offers from Agoda.com, and Visa Luxury Hotel Collection, as well as 'meet and greet' services at select airports at a discount.
Other benefits include multi-trip travel insurance, global customer assistance services and more.
Visa Qatar, Bahrain, Kuwait and Oman general manager Shashank Singh said: "We look forward to working closely with Ahlibank to introduce more of such innovative premium offerings that promise cardholders reliable, secure, seamless and rewarding payment experiences."
Ahlibank Visa Infinite cardholders can earn up to three pearl reward points on all retail purchases. These points can be redeemed at preferred partners of Ahlibank.
The card is valid for three years, with an option to set up automatic renewals.
Commenting on the launch, Ahlibank deputy CEO of business support, services and human resources Mohamed Namla said: "Ahlibank Visa Infinite Credit Card is targeted at the affluent segment of customers who constantly seek premium privileges and rewards.
"This card will provide cardholders with great experiences and a variety of niche offers to match their lifestyle. The possibilities are infinite."