News
PumaPay facilitates mass adoption of crypto currencies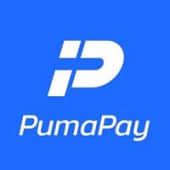 As a dynamically expanding blockchain-based payment solution provider, PumaPay has a vision to become one of the main contributors paving the way towards mass crypto adoption.
The startup aims to offer a complete, fully decentralised blockchain-based payment system that allows anyone to transfer and receive payments virtually in any currency, with the PMA token acting as the facilitator of value, without worrying about risks associated with volatility.
With their new hybrid solution, PumaPay differentiates itself from other payment service providers.

Combining crypto with traditional finance, their service now enables payments to be made and received in any currency, with the PMA token acting as a means of value transfer, by virtually anyone from merchants of all varieties to end-users.
With measures in place to ensure zero exposure to volatility for all parties and easy onboarding and offboarding to crypto the PumaPay solution offers maximum utility to all.
PumaPay CEO, Yoav Dror, said: "By providing innovative and much-needed developments ready to be utilised in the emerging crypto space, we bring the community one step closer to mass crypto adoption. As of today, we have managed to close the loop and offer a fully comprehensive, blockchain-based payment solution that mitigates widespread concerns regarding accessibility, regulation, volatility and usability."
A fully decentralised blockchain-based payment system
PumaPay is one of the most innovative providers of a fully decentralised blockchain-based payment system. Since their establishment, the company has maintained that its vision is to be one of the frontrunners in supporting mass crypto adoption.
To date, PumaPay continues to refine their technology, adding new features that are slowly helping their vision come to fruition. The latest developments are no different.
PumaPay is a comprehensive, advanced billing system that combines the advantages of blockchain technology with the flexibility and ease-of-use of credit cards.
The innovative payment system aims to bring usability to cryptocurrencies by designing a set of tools based around PumaPay's innovative PullPayment protocol.
Brands waiting to integrate with the PumaPay Protocol
PumaPay's flexible solution will adapt to any business logic in order to allow for the creation of all the familiar and common billing models. PumaPay already supports the Subscription billing model, previously possible only with credit cards, including simple subscription and subscription with a free or paid trial-period.
In the near future, it will introduce more billing models, such as top-ups and utility payments.
As the next generation payment system, PumaPay has already gained popularity among a growing network of businesses which have committed to adopt its solution.
There are currently more than 100 brands from different industries including fintech, lifestyle brands, adult entertainment and more, waiting to integrate with the PumaPay Protocol.
Among them are reputable names such as Iron FX, Vivid Entertainment, and CCBill, to name a few.
VIDEO: PumaPay Pull Payment Protocol