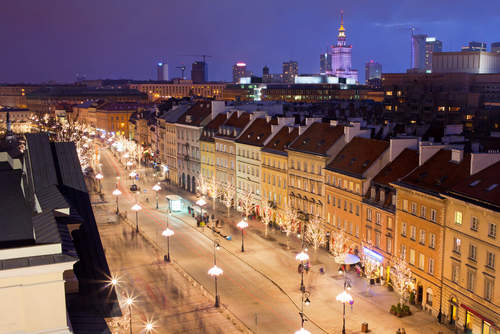 Six prominent Polish banks have teamed up to expand a mobile payments system that could rival the business model of credit card companies Visa and MasterCard.
PKO Bank Polsk, Bank Zachodni WBK, BRE Bank, Bank Millennium, Alior Bank and ING Bank Slaski will all take part in the joint venture. The banks have a combined customer base of 16m.
The system will be based on PKO Bank's IKO app, allowing smartphone customers to make payments in store and withdraw money from ATMs using a code generated by the app.
The new platform will also allow users to make payments online and transfer money to other accounts.
Similar collaborations are reportedly underway in Spain and the UK; however, the Polish banks say their project is unique as it is to be backed by financial institutions.
Boguslaw Kott, chief executive of Bank Millennium, said: "The idea is that the system will be more effective and cheaper than the card-based system."
Chairman of the Bank Zachodni WBK management board Mateusz Morawiecki added: "We are convinced that the initiative, which covers with its scope 70% of bank clients in Poland, stands very good chance to become a commonly used standard."
The banks aim to launch the new system before Christmas this year.
Related Articles
T-Mobile launches its NFC service in Poland
Hitachi finger vein biometric system installed in Getin Bank branches