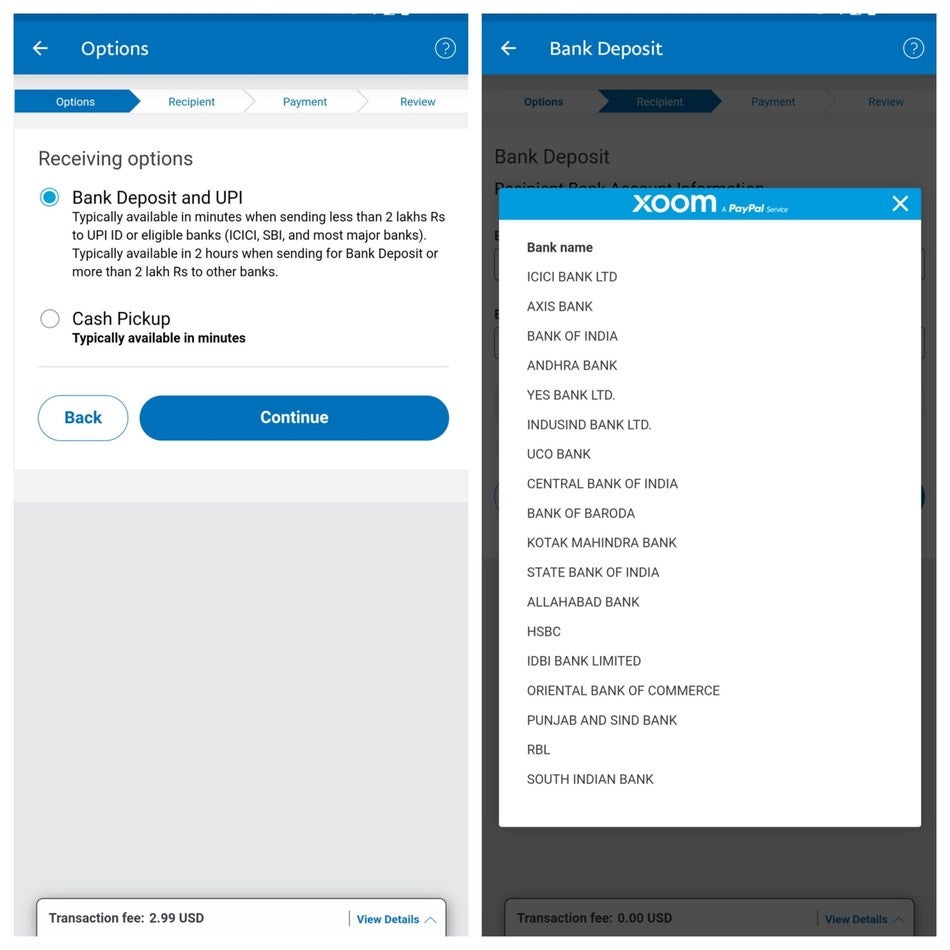 PayPal's money transfer service Xoom has added the Unified Payments Interface (UPI) to its platform, to enable instant money transfers to India.
This integration allows non-residential Indians (NRIs) and persons of Indian origin (PIOs) in the US, Canada, and Europe to remit money to their family and friends in India.
Using Xoom, they can select the UPI payment method and enter the Indian recipient's UPI ID, to instantly send money overseas, round-the-clock.
About UPI payments
UPI is the instant real-time payment system developed by the National Payments Corporation of India (NPCI).
UPI payments remove the need for sharing the bank account details. Instead, it allows money transfers using the virtual payment address (VPA).
Moreover, a single UPI ID can be linked to multiple bank accounts.
The recipients can set up a default bank account for receiving payments in that account.
Participating banks
Xoom users can remit money to 66 Indian banks.
This includes public sector banks (PSUs) including State Bank of India (SBI), Punjab National Bank (PNB), Andhra Bank, Bank of Baroda (BOB), Bank of India (BOI), Indian Bank, and Canara Bank.
The private sector lenders include ICICI Bank, Yes Bank, Axis Bank, Kotak Mahindra Bank and Federal Bank.
About Xoom
Xoom operates in more than 160 countries globally, allowing users to send money, pay bills, and recharge phones of their loved ones living overseas.
These remittances can be used to pay for utility bills, healthcare, education costs and emergencies.
Earlier this month, Xoom enabled its US, Canada, the UK, and Europe customers to transfer money directly to mobile wallets in 12 countries in Africa.
Comment
Xoom VP and general manager Julian King said: "Xoom is a pioneer in creating fast, innovative and secure digital money transfers. Real-time payments via UPI in India have been a critical and essential payment tool during the pandemic and emerged as one of the most popular payments methods in the country.
"India is an important market for us. We are delighted that Indian diaspora across many markets can now use UPI to send remittances back their loved ones back home with Xoom."