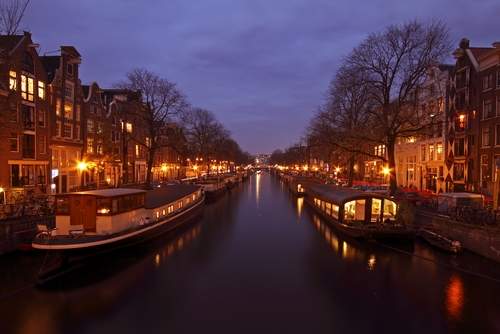 eBay's payment platform PayPal is continuing its expansion-strategy into the bricks-and-mortar world testing two retail payment schemes in Amsterdam and Australia.
Customers in selected Australian stores can use a PayPal app to check-in to their retail location and are then charged for items via their PayPal account.
The system uses existing point-of-sale terminals enabled with a PayPal Here application processing interface (API). The company says the system provides merchants with more information on consumers because of its check-in capabilities.
The pilot scheme in Amsterdam will run in 30 shops across the De 9 Straatjes (the nine streets) district of the city. It aims to transform out-of-hours window shoppers from an untapped possibility to an actual customer.
Each merchant has a quick response (QR) code displayed in its window which customers scan using the de9straatjesonline mobile app. They are then able to browse what they see in the window and use their PayPal account to purchase products.
Commenting on the Amsterdam pilot, Eelco van Wijk, country manager, Netherlands & Belgium, PayPal said: "This is not an end station. We see this as a first step into that convergent world for PayPal in The Netherlands. 2012 is a test and learn year for all of us at PayPal around the world."
"We are testing many new ways for customers to shop anywhere they want. With this project we're learning more about how to maximize the fantastic real estate available in shop windows to help sales 24×7."
PayPal recorded revenues of USD1.37bn in the third quarter of 2012, growing 23% compared to 2011.
At the end of October the company announced the cut of 325 jobs and the end of 120 contracts with private contractors as a result of a "product reorganisation strategy", following the decision to collapse nine lines of products into one, with the intent to "simplify and speed up how products are developed".