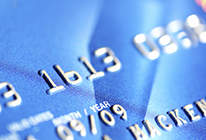 PayPal has launched an iPad app that turns tablets into a point-of-sale device.
According to PayPal, the PayPal Here app will enable retailers to scan an item's barcode, track sales activity and wirelessly connect to cash drawers and printers.
The app is an updated version of the PayPal Here app for iPhone.
PayPal said the app had been optimised for the iPad's larger screen and also allowed multiple employee logins.
Hill Ferguson, PayPal's vice president of global product, said: "In order to create innovative technology like PayPal Here that makes small business owners' lives easier, we collaborate with them to understand their pain points so we can solve real problems.
"All of our initiatives in the US and worldwide demonstrate our commitment to helping small business owners take and make payments in a simple and secure way no matter how or where they do business."
Related articles:
Payments – what's all the fuss about?
Citi launches First Account Analysis tools for credit card customers on iPad
Gulf Bank's online banking competition offers MacBook and iPad as prizes