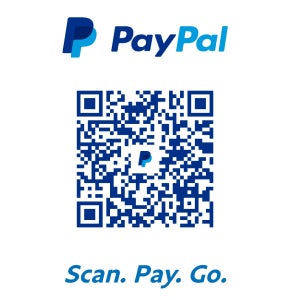 US-based online payments giant PayPal has been fined INR9.6m ($130,212) by the Financial Intelligence Unit (FIU) of India for failing to comply with anti-money laundering (AML) rules.
The FIU issued a 27-page order last week, holding PayPal guilty on three counts with a fine amount of INR3.2m under each count.
The charges
Most importantly, the payments gateway was charged for not registering itself as a "reporting entity" with the agency, as per the Prevention of Money Laundering Act (PMLA).
It was also charged for not registering its "Principal Officer" and a "Designated Director".
The directive orders PayPal to pay the fine amount within 45 days via a demand draft.
It is also required to register itself as a reporting entity, appoint a "Principal Officer" and a "Designated Director", within 15 days.
FIU Director Pankaj Kumar Mishra said: "I, in the exercise of powers conferred upon me under section 13(2)(d) of the PMLA, 2002 impose a total fine of INR9.6m only on PayPal Payments Private Limited which will be commensurate with the violations committed by it.
"There is ample evidence of the willful violation of the law and, therefore, PayPal cannot be let off with a penalty that should normally be imposed for minor violations."
PayPal can appeal against this order, within 45 days, before the Appellate Tribunal, Prevention of Money Laundering, New Delhi, India.
Background
In March 2018, FIU asked PayPal to register itself as a reporting entity, for recording all transactions, reporting suspicious transactions and cross-border wire transfers, and recipient information to FIU.
PayPal rejected FIU's directive and a show-cause notice was issued to the company, in September 2019.
In its defence, PayPal said that it only operates as an Online Payment Gateway Service Provider (OPGSP) or a payment intermediary in India, citing Reserve Bank of India (RBI) guidelines.
PayPal added that it is "not covered within the definition of a 'payment system operator' or 'financial institution' and in turn, not covered under the definition of a 'reporting entity' under the PMLA.
"Therefore, at this time, payment intermediaries, such as PayPal, are not required to register as such with the FIU-India."
Additionally, PayPal informed the central bank about its decision to close its domestic payment aggregator business in India before June 2021.
However, the agency rejected PayPal's claims and said that the firm was involved in the handling of funds in India, is a financial institution, and qualifies to be a reporting entity.
The order said: "PayPal accounts enable its users to receive or send money by way of various payment instruments like a credit card, debit card or e-money.
"Not only this, but PayPal can also review, hold, limit or decline payment on its digital platform in various scenarios mentioned therein.
"For instance, a merchant having ties with PayPal may request it to hold a payment temporarily for the goods or services sold on the merchant's website.
"This business model clearly indicates that, for its domestic operations, PayPal is involved in the handling of funds."
Other accusations
The directive also accused PayPal of "defying" the AML procedures in India. Notably, its parent company reports suspect financial transactions not only to the American FIU but to counterparts in Australia (AUSTRAC), and the UK (NCA).
PayPal was also accused of "concealing suspect financial transactions" as well for "abetting in the disintegration of India's financial system" by not registering itself as a reporting entity with FIU-IND.
The company has also been charged for "defeating and frustrating" the tenets of public interest as well as the provisions of the PMLA.
This is the first time, the finance ministry's agency has acted against an online payment system operator in the country for not following the AML process.
According to PTI, a spokesman for PayPal said that the company "is fully committed to regulatory compliance" and is "carefully reviewing the matter".