PayPal is one of the largest online payment processors in the world. PayPal history boasts a successful timeline of growth and innovation, becoming the desired way to pay for many.
The idea behind PayPal is to use specific encryption software to enable consumers to conduct financial transfers through electronic devices. It has become extremely popular across the world and shows no signs of slowing down.
PayPal history: the beginning
PayPal history begins back in 1998 when it was established as Confinity by Max Levchin and Peter Theil.
In 1999 it was launched as a platform for transferring money and received its initial public offering in 2002.
Its rise to fame came when eBay acquired PayPal in 2002 for $1.5bn. After this monumental step, PayPal started to grow across the world, accepted by many online merchants.
For the next couple of years, under eBay, PayPal grew its reach internationally. In 2006 the payments giant added 10 currencies to its platform, including the Singapore dollar and the Swiss franc.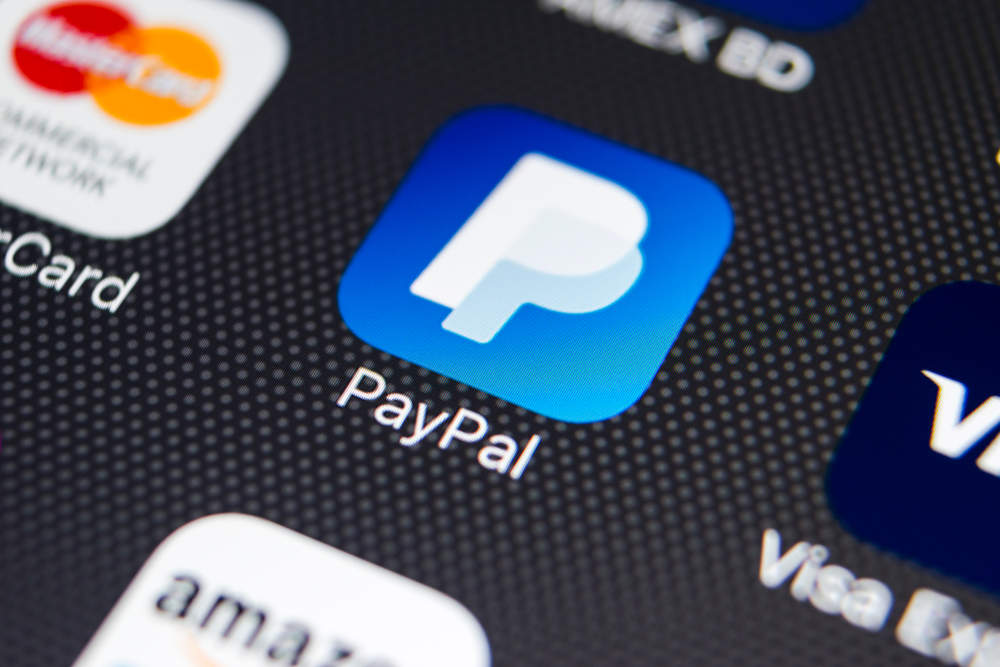 Banking licence and beyond
In 2007 PayPal landed an EU banking licence, giving it far more access into EU countries. By this point, PayPal had around 35 million customers across Europe including 15 million in the UK.
At the same time, PayPal moved its headquarters to Luxembourg with the aim of growing a more significant presence in Europe. PayPal's history has been steeped in strategic moves that have produced impressive revenue and a large customer base.
2007 continued to be a busy year for PayPal. Partnering with Mastercard enabled customers to pay via PayPal on websites that accepted MasterCard but did not facilitate PayPal's platform.
By the end of 2007, PayPal had generated $1.8bn in revenue. Now its parent company looked to buy out the competition. In 2008 eBay acquired one of PayPal's biggest rivals; Bill Me Later for just under $1bn. Bill Me Later was a leading competitor in the digital payments industry. Boasting an effortless payment experience, Bill Me Later's network included more than 1,000 online stores, catalogues and travel partners including Amazon, Bluefly, Continental Airlines, Fujitsu, JetBlue, Toys "R" Us and US Airways. The move boosted PayPal's presence as the dominant money transfer platform around the world.
From 2008 through to 2018, PayPal continued to expand, from adding more currencies to launching apps that supported iPhone and Android-powered devices. Mobile payments hit $4bn in 2011 and in 2013 almost doubled year-on-year to $27bn.
Split from eBay and onwards
After a 16 year relationship, eBay decided to part ways with PayPal, ditching the company as its main payments processor for Dutch firm, Adyen. The news took the payments industry by surprise, although eBay insisted that the decision would benefit sellers and buyers.
PayPal spun out of eBay in 2015. The company will remain as a payment option for eBay shoppers until July 2023.
That hasn't stopped PayPal from continuing to grow. In May 2018, PayPal announced that it was buying Swedish payments startup, iZettle for $2.2bn. The takeover comes less than three weeks after iZettle said it would list shares in Stockholm. PayPal will now have an in-store presence in 11 markets across Europe and Latin America.
Shortly after, in June 2018, PayPal bought Hyperwallet for $400m stating that the acquisition would enable it to offer payment solutions to e-commerce platforms worldwide.
PayPal history reveals that the company knows how to accelerate its growth and deliver a seamless service to its customers. Although the company has experienced some testing times, PayPal has a powerful network. The more users that sign on to PayPal, the more necessary the service becomes for retailers to accept, which creates a lucrative cycle for the payments company.
More PayPal