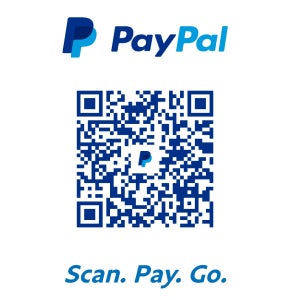 The digital-payment giant is benefiting and suffering some setbacks at the same time from the global pandemic.
While online transactions have exploded across markets, travel and events have grounded to a halt, a situation that has both helped and harmed different segments of Paypal's business.
Total payment volume for the quarter grew 19% overall from a year earlier in constant currency, slowing from a 26% pace through February to 7% in March.
However, volumes are quickly rebounding: In April payment volume was up 22%, and PayPal is seeing a record surge in net new active user growth.
Volume to grow more slowly
PayPal is for now expecting the volume growth trend to slow in May and June. For one thing, travel and events—two categories of spending that are unlikely to rebound anytime soon—make up a high-single-digit proportion of PayPal's transaction portfolio.
But there are some indications the shift to behaviours like online grocery buying won't fully reverse.
In Germany, where there is some reopening, PayPal said it hasn't seen a meaningful change in online behaviour, with relevant activity still running at two to three times the pre-virus level.
A trend that will not go away
PayPal also said it would accelerate efforts to make itself an in-store player, as well as a broader financial tool for direct deposit and things like paying bills.
For example, Chief Executive Dan Schulman noted to analysts that PayPal is speaking to the largest supermarket in France about doing more contactless payments, and finding ways to mix the digital and physical channels.
Even if they are going to stores, consumers "don't want to touch cash, they don't want to touch screens," Mr. Schulman said. "There's going to be a new normal that emerges from that."
The company has argued that once the virus is contained, PayPal is poised to benefit from an overall shift to online shopping that doesn't go away because of the pandemic.
"When the virus dust settles, long-term growth potential will be back in fashion," said Macquarie analyst Dan Dolev who recently initiated coverage of PayPal with an outperform rating. "The second quarter is going to be awful for everyone. But for PayPal I think it's going to be less ugly than anyone else."