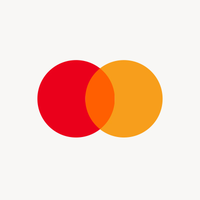 Mastercard's Vocalink has become the clearing and settlement solution provider for Real-Time Rail (RTR) – the new real-time payments system of Canada.
Payments Canada opted for Vocalink after conducting an extensive procurement process with the Bank of Canada (BOC) and the Department of Finance (DOF).
RTR will include two components, one of which is a clearing and settlement component.
Payments Canada will leverage Mastercard's real-time payments technology to provide RTR with the infrastructure and services needed to host the clearing and settlement component.
Furthermore, RTR will have an exchange component in the future. Payments Canada is in the final stages of the vendor procurement process for the same.
Mastercard Canada president Sasha Krstic said: "As a company that operates real-time payments systems, across card and account rails around the world, we have seen first-hand how consumers, businesses, and governments benefit from the efficiency, transparency, and innovation they provide.
"We are proud to partner with Payments Canada to support a best-in-class, data-rich real-time payments infrastructure that provides a platform for innovation to enhance Canada's economy."
RTR will allow Canadians to initiate payments and receive funds, round-the-clock, within seconds.
It will comply with the ISO 20022 messaging standard as well as BOC's risk management standards.
Expected to launch in 2022, Canada's new payments system will be operated by Payments Canada and regulated by BOC.
Payments Canada president and CEO Tracey Black said: "Mastercard's Vocalink business is a demonstrated leader in the real-time payments ecosystem and they will be a valuable partner for Payments Canada in the introduction and ongoing operation of Canada's real-time payments system.
"Providing Canadians and Canadian businesses with access to faster, data-rich payment options will enable innovation, support the long-term growth of the economy, and strengthen our global competitiveness."