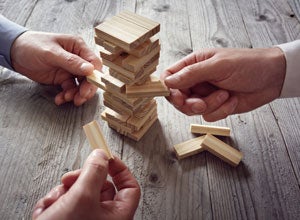 Pakistan-based fintech firm SadaPay has collaborated with augmented identity technology provider IDEMIA to extend the availability of digital payment services in the country.
This will be facilitated through IDEMIA's Global Fintech Accelerator Card Program, which helps new players like SadaPay, to use IDEMIA's network of personalisation centres and financial services to expand its reach.
IDEMIA, which has a personalisation centre in Karachi, has been serving financial institutions in Pakistan for more than ten years.
IDEMIA senior vice president (Middle East and Africa), Financial Institutions, Julia Schoonenberg said: "As a global technology partner to the payment industry, with a strong presence in Pakistan, IDEMIA is pleased to support SadaPay in its ambitions to grow and extend the availability of digital payment services to even more people."
SadaPay was cleared by the State Bank of Pakistan to start pilot operations at the end of last year.
The firm will enable users to send and receive local transfers through its app and issue a Mastercard debit card to its customers in the pilot phase.
Plans are on to include additional features depending on the feedback of users.
Last year, SadaPay tapped Mastercard to equip its payment wallet holders with Mastercard debit cards.
The Mastercard debit cards linked with SadaPay's wallet can be used locally and internationally on e-commerce platforms, POS and ATMs.
SadaPay CEO and founder Brandon Timinsky said: "With IDEMIA's knowledge of the local market and capability to rapidly respond to our needs, it allows us to focus on our mission of delivering financial services to the wider public that are sada (simple) and inclusive."
Last month, Danish lender Jyske Bank signed a four-year agreement with IDEMIA to provide recycled plastic payments cards for the first time.