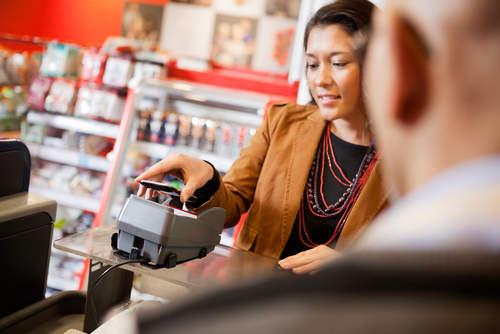 OTP Bank in Hungary is joining forces with MasterCard to pilot a contactless mobile payments system.
The MobilTarca digital wallet, which is the bank's first move to make smartphone payments accessible across Hungary, will be tested by 2,000 members of the public.
The bank will provide customers with MasterCard debit cards and NFC-enabled smartphones for the six-month pilot, which will launch later this year.
It said participants will be able to make low value contactless purchases at MasterCard PayPass terminals using the smartphones. OTP Bank has signed up domestic retailers, including Spar and Obi, to participate in a loyalty scheme to encourage customers to use the digital wallet system.
OTP Bank, Hungary's largest bank by assets, plans to launch the product on a nationwide basis in early 2014.
It joined forces with Hungarian mobile firms Magyar Telekom, Vodafone and Telenor to pilot the plan.
Related articles:
Diebold seals UniCredit deal in Hungary
OTP FY11 net profit falls by 29%
OTP Bank Russia deploys Tieto solution for P2P payments