The National Payments Corporation of India (NPCI) has joined forces with State Bank of Mauritius (SBM) and fintech startups Yap and EnKash to launch a corporate credit card.
Free Whitepaper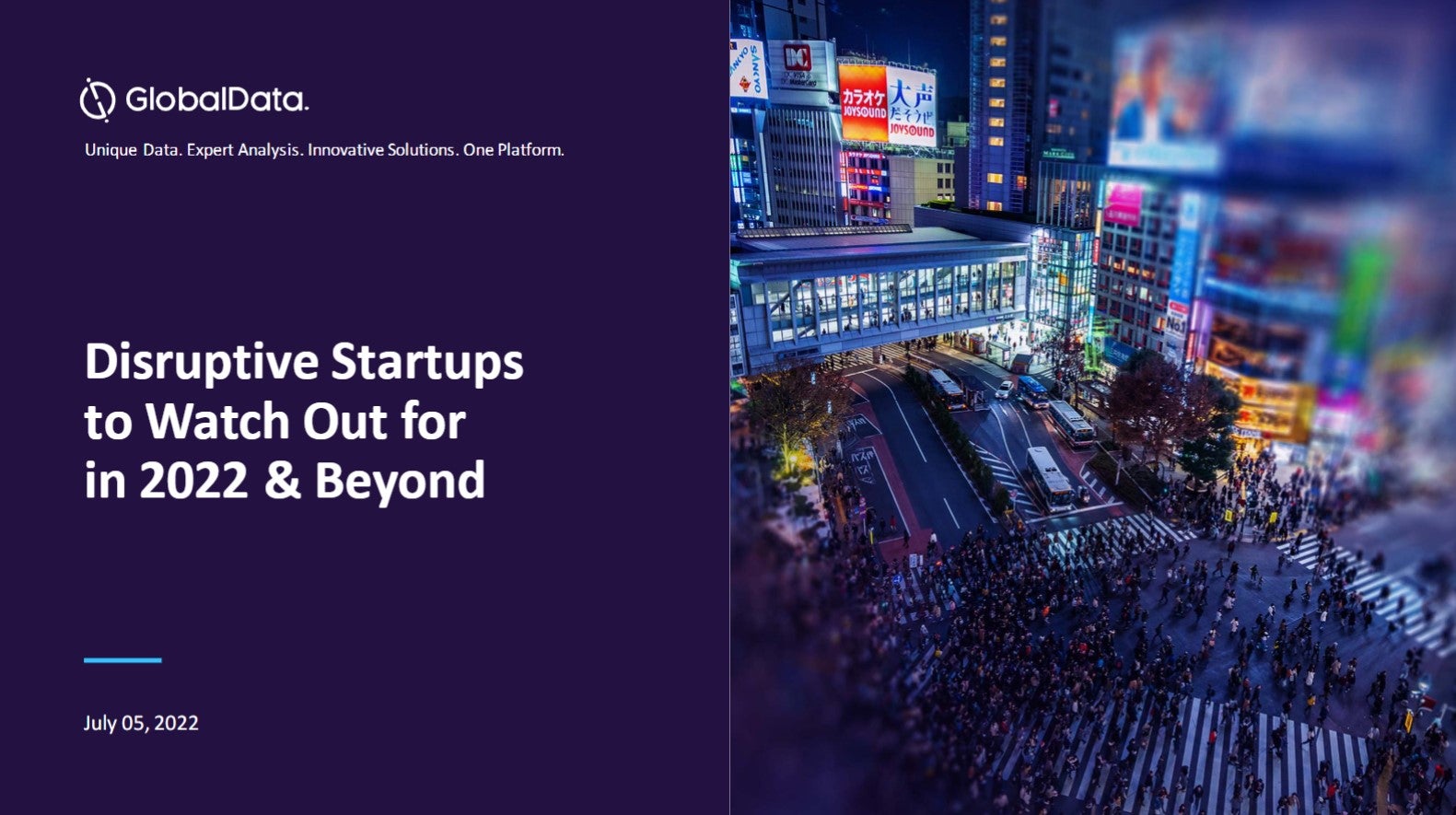 Disruptive start-ups to watch out for
2021 was a record-breaking year, with more businesses breaking into the billion-dollar club. Many start-ups have achieved or retained the unicorn status by the end of the year to reflect nearly a fivefold growth from that in 2020. This boom can be linked to a financing frenzy spurred by the quick adoption of technology and innovative solutions by start-ups gaining traction in response to the pandemic. However, the start-up ecosystem is now facing turbulent times for fundraising as investors seek long-term business strategies, valuations, and a route to profitability amid uncertain market circumstances. Nevertheless, 2022 has the potential to carry forward the momentum with multiple entities having a fair chance of being in the right place when aided by the right technologies. GlobalData leverages the power of alternative data to examine the health of start-ups across multiple dimensions including the quality of their innovations, market presence, and the funding they can attract. This helps our clients to analyze the disruptive potential of start-ups for early alliances, investments, and acquisition prospects to develop future-proof strategic roadmaps for a competitive advantage. Read our report and gather insights on the following topics:
Recent Unicorn trends
Unicorns in 2022
Future Unicorns
Start-ups to watch out for
Start-up ecosystem outlook by top geographies
by GlobalData
Dubbed 'SBM EnKash RuPay Business Card', the credit card will leverage the RuPay network – a local issuer – and will be available for SMEs, MSMEs and startups.
The new card is expected to streamline the business expenses and finances with a mix of expense tracking and 30-day credit period on purchases.
This includes payments for bills, travel, automated GST, rents, payments to suppliers, cloud bills, utility bills, online purchase of software and inventories, and more.
Additionally, the card comes with a dashboard for businesses to conduct spend analysis and offers a variable billing cycle and instant bulk payouts.
Users will also get digital access to the customer support facility at the EnKash platform and EnKash's WhatsApp-based expense management service.
EnKash founder Yadvendra Tyagi said: "With this association along with RuPay, we move one step closer in the journey to create value in the corporate credit card ecosystem in India."
Fintech YAP will be the API platform provider under the latest partnership.
YAP co-founder Madhusudanan said: "The timing of the launch is opportune as more SME's look to digitise their businesses and the SBM EnKash RuPay Business Card is right at the intersection of commerce, payments and convenience."
Commenting on the launch, SBM Bank India head of retail and consumer banking Neeraj Sinha said: "While SMEs are the backbone of the Indian economy, liquidity and access to funds remain their biggest concerns. Towards this end, we are proud to introduce SBM EnKash RuPay Business Card."
NPCI COO Praveena Rai said: "Apart from providing the ultimate shopping experience to retail customers with RuPay Debit, Credit and Prepaid versions, RuPay is in the journey of providing a seamless corporate payments experience to businesses."
Free Whitepaper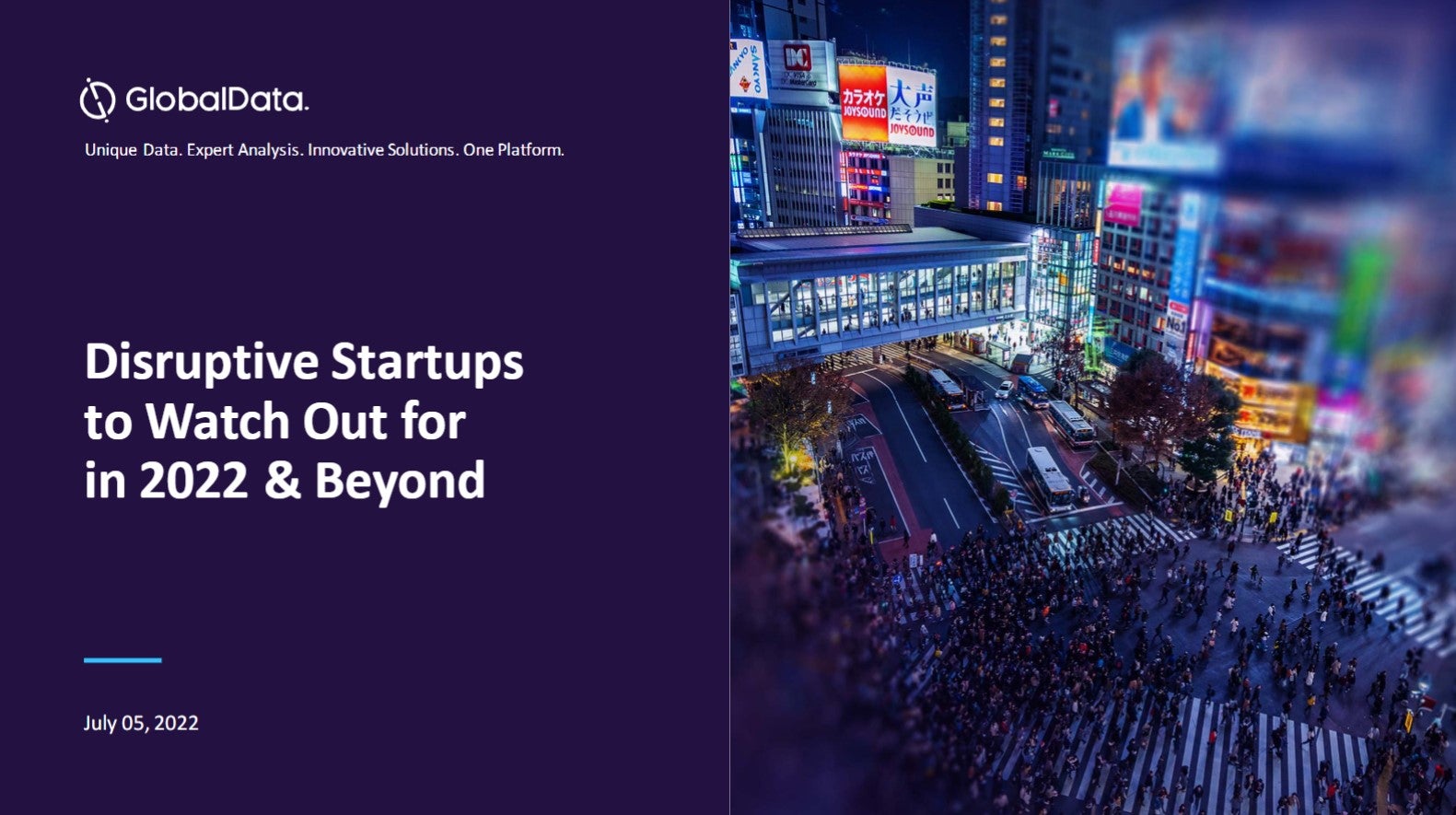 Disruptive start-ups to watch out for
2021 was a record-breaking year, with more businesses breaking into the billion-dollar club. Many start-ups have achieved or retained the unicorn status by the end of the year to reflect nearly a fivefold growth from that in 2020. This boom can be linked to a financing frenzy spurred by the quick adoption of technology and innovative solutions by start-ups gaining traction in response to the pandemic. However, the start-up ecosystem is now facing turbulent times for fundraising as investors seek long-term business strategies, valuations, and a route to profitability amid uncertain market circumstances. Nevertheless, 2022 has the potential to carry forward the momentum with multiple entities having a fair chance of being in the right place when aided by the right technologies. GlobalData leverages the power of alternative data to examine the health of start-ups across multiple dimensions including the quality of their innovations, market presence, and the funding they can attract. This helps our clients to analyze the disruptive potential of start-ups for early alliances, investments, and acquisition prospects to develop future-proof strategic roadmaps for a competitive advantage. Read our report and gather insights on the following topics:
Recent Unicorn trends
Unicorns in 2022
Future Unicorns
Start-ups to watch out for
Start-up ecosystem outlook by top geographies
by GlobalData