Mobile payments have had a mixed reception in Asia. Japan and
Korea were early adopters but Thailand, Malaysia and Vietnam are
considerably more guarded. In these countries, lack of a common
platform and the investment required means the business case is not
compelling. Titien Ahmad reports.
Mobile payments are considered to be the killer application of
mobile banking, with industry estimates putting worldwide payment
volume by mobile phone at $22 billion by 2011. It seems to be a
straightforward proposition – mobile networks cover more than 80
percent of the world's population, creating an instant market that
cannot yet be reached through expensive ATM and branch set-ups. But
mobile banking and payments have not really taken off in many
markets as expected.
For example, a survey by technology consultancy Forrester
Research found that only about 4 percent of US online consumers
with a mobile phone used any mobile banking applications.
In Asia, mobile payments have had a mixed report card. Trials
have been carried out in selected markets but, apart from Korea and
Japan, there are very few successful, wide-scale implementations of
mobile payment services.
Distinct adoption patterns
A recent report by KPMG (Mobile Payments in Asia-Pacific, September
2007) outlined distinct patterns of adoption for mobile payments in
the region. Japan and Korea are acknowledged as leaders in mobile
payments while Hong Kong, Singapore and Taipei have high mobile
penetration but limited adoption of mobile payments.
How well do you
really

know your competitors?

Access the most comprehensive Company Profiles on the market, powered by GlobalData. Save hours of research. Gain competitive edge.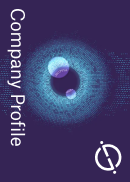 Company Profile – free sample
Thank you!
Your download email will arrive shortly
Not ready to buy yet? Download a free sample
We are confident about the unique quality of our Company Profiles. However, we want you to make the most beneficial decision for your business, so we offer a free sample that you can download by submitting the below form
By GlobalData
China, India, Indonesia and the Philippines are large but
less-developed markets that show a rapid take-up of mobile payments
across many areas. Thailand, Malaysia and Vietnam are the
mid-markets with "strong adoption in a few areas such as mobile
top-up and gaming, but less extensive adoption in the more
traditional areas of mobile banking", according to the KPMG
report.
However, even within a specific market, card issuers that CI
spoke to have mixed responses to mobile payments. Shoke Na Ranong,
who heads the cards division for Bangkok Bank, Thailand's largest
local bank, said: "Mobile payments is around the corner and
internet trading as well. We will not be introducing mobile
payments yet as I believe it will take at least two years to
establish in this market."
Shoke also still feels that "there is still the outstanding
issue of customer ownership – should it be the bank or the
telecommunications provider?"
His counterpart, Sukdee Chongmankhong, who heads the cards
division in Thailand's Bank of Ayudhya, remains sceptical and does
not even see mobile payments as an area for issuers to consider.
"We are not South Korea," he maintained. "We need the
infrastructure but who is going to invest?"
The lack of business case for mobile payments is a big hurdle,
especially when an issuer has to ensure an attractive return on
investment in an era of thin margins. According to Sukdee: "We have
just invested a lot in the terminals to accept chip and we had
another round to encode the line encryption to protect against
fraud. These are two major investments for a Thai card issuer. As a
market, we have invested about $3 million, which is not small, and
that took a year to implement. If we are going mobile, who will
pay?"
The views of both Sukdee and Shoke are echoed throughout the
region, with mobile payment providers taking small, tentative steps
through pilot programmes but with very few launching initiatives in
a big way.
In Singapore, only OCBC is offering a range of banking services
including bill payments, electronic vouchers and fund transfers
through its mobile banking platform that is integrated with its
branch and internet banking offerings. Other banks reportedly have
reservations over the security of mobile banking for financial
transactions, or feel that customers are not ready for the
technology.
The multitude of options available for mobile payments can also
make a card issuer's decision to invest in the technology a
difficult one. The KPMG report highlighted that "there is not one
comprehensive electronic payments marketplace, but rather an
increasingly diverse range of ecosystems" that mobile payment
providers can link up with.
Even the demographics for mobile payments demonstrate different
possibilities. A study by Financial Insights, a
Boston-headquartered technology research company, found that
consumers under 25 are more likely to buy digital content for their
mobile phone, while those aged 25 to 34 years are more likely to
use their mobile phone to transfer money. These two age groups are
behaving in very different ways.
One market feature affecting the feasibility of mobile payments
in Asia is that the bulk of units sold are traditional phones
rather than smart phones that can conduct payment transactions.
Although IDC, a technology consultancy, projects that globally more
than 40 percent of new mobile phones will be equipped with a 3G
broadband connection, units sold in Asia are likely to be
traditional mobile phones.
A recent trial by MasterCard with mobile telecoms operator
Taiwan Mobile and Taipei Fubon Bank found that once users started
using mobile payments, there is a strong preference for the use of
mobile payments as opposed to traditional contact-based cards. Over
75 percent of the 100 trial participants found it useful to access
funds and download sales coupons via their mobile phones.
In the trial, 100 consumers were selected by Taiwan Mobile to
test the MasterCard PayPass payment feature embedded on a Nokia
3220 phone. Those using the phone made payments more often compared
to using a traditional contact-based card, and more than 25 percent
of participants who already used their PayPass contactless card two
to three times a month prior to the trial increased their frequency
of usage when the PayPass functionality was embedded in their
mobile phones.

Visa International has also partnered with Chunghwa Telecom,
Chinatrust Commercial Bank and Nokia to test Visa's mobile platform
among 500 users. Taiwan's Taishin International Bank has also
partnered with Far EasTone Telecommunications company for a trial
of 200 cardholders making payments using Far EasTone handsets with
a built-in credit card issued by Taishin.
These trials surface periodically and receive publicity, but
beyond that, the different stakeholders in the mobile payments
market will need to agree on a common platform before wide-scale
adoption can take place. The trials are currently operating on a
closed-loop system between the participating mobile operator and
bank, when in reality a credit cardholder typically has three or
four credit cards with different banks.
In South Korea, telecommunication companies and banks have
sought a partnership approach to ensure a common platform that all
parties can compete on. The Korean Association of Banks has often
represented the collective voice of banks in negotiating a mutually
profitable arrangement with the telecommunication companies. The
partnership has been tenuous at best, as the issue of customer
ownership has yet to be satisfactorily resolved. With 3G services
recently activated, this issue has resurfaced as banks seek to gain
an advantage over the mobile carrier. Already Kookmin Bank has
taken a different approach from that of the Korean Association of
Banks and formed a strategic partnership with KTF, a mobile
carrier, independently.
In Japan, non-banks have been instrumental in pushing the growth
of mobile payments. NTT DoCoMo, KDDI and Softbank Mobile, Japan's
major mobile network operators, have distributed more than 40
million phones with mobile payments capabilities targeting
low-value purchases that amount to $550 billion, more than 90
percent of which are currently conducted in cash. NTT DoCoMo's
purchase of a one-third stake in Sumitomo Mitsui Card in 2005
caused issuers and banks to sit up and take notice of mobile
payment penetration.
The impact of these operators has been substantial enough for
the Bank of Japan to start tracking data on prepaid electronic
money services, looking at the amount of settlements made,
outstanding balance and card issuance. Recent data from the central
bank showed that the number of coins in circulation dropped 0.25
percent in June 2007, the largest ever year-on-year decline, due to
the widespread usage of electronic money. According to NTT DoCoMo,
30 percent of its subscribers carrying wallet phones are active
users who tap their handsets at least once a month; the service can
range from payments to airline check-in.
Although the level of mobile payment activity on NTT DoCoMo's
wallet phones is still debatable, the company has been investing in
merchant terminals and customer acceptance initiatives to increase
usage levels. Holders of NTT DoCoMo's mobile credit can already tap
their phones for Teriyaki McBurgers and McDonald's can track buyer
behaviour and deliver electronic coupons at the point of
sale.
Mobile remittances
One area that has seen a better realised potential is in banking
the unbanked. Western Union, a remittance company, has been
aggressively partnering with mobile companies to deliver mobile
remittances in markets where bank distribution is limited.
In the Philippines, for example, Smart Communications is to
jointly develop and pilot a mobile money transfer service with
Western Union. Smart Communications already had more than 30
million subscribers at the end of 2007 and 7 million subscribers
are in the Smart Money system that links local bank accounts to
mobile handsets. The mobile money transfer service will connect
operators to Western Union's global money transfer system and
enable customers to transfer money to or from mobile wallets in
cash-to-mobile or mobile-to-cash transactions.
There is clearly no defined path for mobile adoption, as
evidenced by the different routes taken by Japan and Korea.
The lack of a clear business case and uncertainty about the
direction of mobile payments will need to be resolved before mobile
payment really takes off in Asia. Mobile phones may be increasingly
loaded with payment functionality but customers need to get used
with paying by their phone.

India tops for mobile banking penetration
A survey conducted on behalf of Sybase 365 by Singapore-based
research company BDM Intelligence has found that 81 percent of
Indian respondents are aware they can check bank balance on a
mobile phone, while 49 percent have used the services in the last
three months – the highest among the five countries surveyed in the
region.
The survey consisted of 1,818 interviews covering India,
Singapore, Taiwan, China and Australia and was conducted in May
2007. It found an average awareness of mobile account balance
checking and payments of 11 percent, and penetration of 8 percent.
Of those that have used mobile banking services across the five
countries, 50 percent are satisfied or highly satisfied with the
service, and 12 percent are unsatisfied.
While awareness and penetration were highest in India, the
survey, Mobile Opportunities for Financial Sector, found that
Australia and Singapore had the most conducive circumstances for
achieving a mature mobile banking market.
On the demand side, 72 percent of Australians expressed their
keen interest to deal with finances on the move. Both Singaporeans
(63 percent) and Australians (62 percent) would like to interact
with their bank via mobile. But the survey found that security
concerns are barriers to mobile banking.