MERGERS AND ACQUISITIONS
Jack Henry bulks up
Continuing a trend towards consolidation in the American core
banking technology market set in motion by Fidelity National
Information Services recent acquisition of Metavante, Jack Henry
& Associates (JHA) has entered into a definitive agreement to
acquire Goldleaf Financial Solutions (GFS).
GFS will bring with it 3,500 customers in the financial services
industry though, notes JHA, many of these already form part of its
existing customer base of 8,800. Based on 2008/09 results, GFS will
add annual revenue of about $80 million to JHA's $746
million.
Under the terms of the agreement GFS shareholders will receive
$0.98 per share in cash, a 40 percent premium above GFS' ruling
price prior to the offer.
If accepted, this offer will entail a cash payment of $19.2 million
in addition to JHA' obligation to retire certain of GFS' debt and
accrued interest obligations, anticipated to total $42
million.
How well do you
really

know your competitors?

Access the most comprehensive Company Profiles on the market, powered by GlobalData. Save hours of research. Gain competitive edge.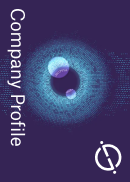 Company Profile – free sample
Thank you!
Your download email will arrive shortly
Not ready to buy yet? Download a free sample
We are confident about the unique quality of our Company Profiles. However, we want you to make the most beneficial decision for your business, so we offer a free sample that you can download by submitting the below form
By GlobalData
Commenting, Kevin Williams, CFO of JHA, said: "Our acquisition of
Goldleaf supports our strategy to acquire companies that provide
proven solutions that we can cross sell to our core bank and credit
union clients, that generate new cross-sale opportunities among our
respective client bases.
CONTACTLESS PAYMENTS
Indian railways choose the contactless route
In potentially one of the biggest contactless payments deployments
yet the Centre for Railway Information Systems (CRIS), India's
Ministry of Railways' technology division, has selected NXP
Semiconductors' MIFARE DESFire solution to power contactless smart
cards for automatic fare collection.
Full-scale deployment of contactless ticketing follows completion
of a pilot project undertaken by the CRIS using NXP's MIFARE
Classic contactless solution in Chennai.
Some 500,000 contactless cards were issued during this
project.
In the full-scale deployment of contactless ticketing cards due to
commence in September this year, fare collection will be
facilitated by an automatic ticket vending machine (ATVM) system
developed by the CRIS.
Initially ATVM's will be installed in five major Indian cities: New
Delhi, Secunderabad, Kolkata, Bhubaneswar and Pune.
Manufacture of the contactless cards is being undertaken by Indian
payment card manufacturing specialist Siepmann's Card
Systems.
Commenting on the development, Ashok Chandak, NXP Semiconductors'
senior director, global sales and marketing for India, said: "We
see a significant growth in the use of contactless smart card
technology in transport systems in India."
One of the world's most intensively used railways, India's system
extends over almost 7,000 stations and transports some 18 million
passengers daily.
ATMs
Commonwealth Bank ranked number one in Australia for
service
Commonwealth Bank has been recognised by consumer financial
services rating firm CANSTAR CANNEX has having Australia's most
comprehensive ATM and branch network.
According to the research firm, 90 percent of Australians live
within five kilometres of an ATM and 87 percent live the same
distance away from a branch owned by Commonwealth Bank.
The bank operates some 3,300 ATMs and 1,000 branches.
Commenting on the awards CANSTAR CANNEX's head of research, product
and strategy, Steve Mickenbecker, said: "Commonwealth Bank won both
awards for the most comprehensive branch and ATM networks but it
wasn't simply a case of the bank which has the greatest number of
branches and ATMs that automatically wins the prize.
"We looked at many other factors such as user-friendly process
improvements and functionality."
SECURITY
VeriFone and RBS intro end-to-end encryption
RBS WorldPay, the payments processing unit of Royal Bank of
Scotland, and US payment systems vendor Verifone have announced a
collaborative effort to market VeriFone's VeriShield Protect, an
end-to-end solution for encrypting payment card data.
The move follows a similar initiative now underway by US payments
processor Heartland Payment Systems in conjunction with encryption
specialist Voltage Security.
The objective is to develop a system that provides security beyond
that achievable under the Payment Card Industry Data Security
Standard (PCI DSS).
Both RBS WorldPay and Heartland share a powerful motivation to
enhance security standards following damaging data breaches
suffered earlier this year.
The breaches led to both processors being temporarily suspended by
Visa from its published list of service providers compliant with
the PCI DSS.
In the RBS WorldPay data breach details of 1.5 million payment
cards were exposed while in the Heartland breach involved a record
130 million payment cards.
According to Verifone, VeriShield Protect eliminates usable
cardholder data from the merchant's POS applications, networks and
servers using Advanced Encryption Standard (AES) level
encryption.
The AES is the encryption standard adopted by the US government and
is viewed as a significant advance compared with the still widely
used, older Data Encryption Standard (DES).
Heartland has also opted for AES for its solution.
INDUSTRY TRENDS
Visa reports significant Latin American
growth
Tough economic times have not halted surging growth in Latin
America's payment card market, indicates data from Visa reflecting
a 23.3 percent year-on-year increase in the combined transaction
value of all Visa-branded products to $189 billion in the 12 months
to 31 March 2009.
Though below the annual growth rate, growth in the quarter ending
31 March 2009 remained at a healthy 15.2 percent compared with the
same quarter in 2008 – taking the total value of transactions to
$42 billion. All growth rates are in constant US dollar
terms.
Commenting on the release of the data Eduardo Eraña, president of
Visa Latin America and Caribbean region said: "Visa is driving a
secular process of migration from cash to electronic payments and
at the same time is enhancing its products, systems and services to
create better money."
According to Visa its focus in Latin America and the Caribbean
region is on debit, electronic commerce, prepaid, money transfer
and mobile payments.
CHEQUES
Fiserv and Mitek take cheque deposits mobile
Enabling mobile phone users to deposit cheques using their mobile
phones may appear at first to be an innovative gimmick.
Not so, believes financial technology vendor Fiserv which has
backed its view with an agreement with imaging technology
specialist Mitek Systems to market Mitek's IMagePROVE mobile
deposit solution.
IMagePROVE is, claims Mitek, the first and only available
application that allows financial institutions to accept cheque
deposits via camera-equipped mobile phones.
Fiserv noted that its research indicates that financial
institutions believe that several market segments will be willing
to pay for the convenience and faster funds availability of mobile
device cheque capture.
Targeted users IMagePROVE are small and large businesses that sell
products and services at the buyer's location, such as home
appliance repair businesses and distributors with trucks in the
field.
According to Mitek, when depositing a cheque, the user initiates a
mobile banking session, keys in the deposit amount and photographs
the front and back of the cheque. The software captures the check
image and prepares it for transmission to the bank.
Before transmitting the cheque image IMagePROVE corrects image
distortions and skewing and confirms that it meets accepted image
quality standards.
ATMs
China UnionPay cards gain UK acceptance
In a key extension of its international reach China UnionPay (CUP),
China's only card organisation, has reached an agreement with UK
ATM network operator LINK that will enable 1.8 billion CUP cards to
be accepted at LINK's 64,000 ATMs.
Indicative of the importance of the agreement, the UK's Office of
National Statistics estimates that 141,000 Chinese tourists visited
the UK in 2007, spending an estimated £181 million ($295
million).
In addition about 100,000 Chinese students study for more than one
year in the UK and each of them is estimated to spend around
£25,000 per year.
CUP's tie-up with LINK adds to a growing number of countries in
which CUP cards are accepted.
These include the US, Japan, Australia, Malaysia and Singapore,
France, Germany, Spain, the Netherlands, Italy, Switzerland South
Africa and Egypt.
INDUSTRY TRENDS
UK acquirers at risk of high merchant churn
UK acquirers should prepare themselves for a high level of churn in
their small- to medium-sized merchant customer bases, indicates a
survey conducted by research and advisory firm East & Partners
(E&P).
Indicative of potential churn, in E&P's survey of 505 merchants
with annual turnovers ranging from £2 million ($3.3 million) to £50
million, one in five will look to change their current acquirer
during the next six months.
According to E&P, merchants surveyed process an average of
72,000 card transactions annually with the card processing costs in
some instances reaching up to 3.9 percent of net card
turnover.
The key reason for contemplating an acquirer change among merchants
is dissatisfaction with service, with poor terminal support the
most important service issue of 17 service issues covered.
"Fifty-three percent of £10 million and £50 million turnover
merchants and a staggering 81.6 percent of £2 million and £5
million merchants have to wait 72 hours or more for terminal
failures to be corrected," said E&P analyst Nick Dowling.
REMITTANCES
Philippine National Bank targets China
Setting its sights on a significant share of China's inbound
remittance market Philippine National Bank (PNB) has increased its
equity stake in Allied Commercial Bank (ACB) – headquartered in
Xiamen China – to 90.4 percent.
PNB's move involves the investment of an additional CNY591 million
($86 million) which will increase ACB's total equity capital to
about CNY1 billion.
"Through the equity investment in Allied Commercial Bank, PNB will
have a significant opportunity to venture into the hugely untapped
overseas Chinese workers market," said PNB in a disclosure to the
Philippine Stock Exchange.
The investment, added PNB in the disclosure, will enable ACB to
expand its banking operations beyond its existing head office in
Xiamen and one branch in Chongqing. PNB is licensed to operate
throughout China.
PNB is currently completing a merger with Allied Banking
Corporation, a move that will create the Philippine's
fourth-largest bank.
With a strong focus on global remittances PNB has remittance
centres in the US, Canada, UK, Spain, the Netherlands, France,
Germany, Austria, Italy, Hong Kong, Japan, Singapore, Malaysia and
many Middle Eastern countries.
PAYMENTS PROCESSING
Logica hub raises messaging volume bar
Subjected to a performance benchmark test at IBM's testing facility
in Montpellier, France, Logica's FASTWIRE Open messaging hub has
proved its capabilities by processing over 5 million
store-and-forward SWIFT Fin messages per day.
During the test – carried out in conjunction with a tier one bank
which is one of world's largest users of SWIFT's messaging services
– FASTWIRE Open achieved a maximum throughput of up to 200 messages
per second, exceeding the target of 150 messages per second.
During the test the system concurrently managed day-to-day
activities such as archiving and database replication.
Tim Brew, the UK technology and business services company's
director of global financial products, stressed that the test
confirmed the messaging hub's ability to cope with payment volumes
that are increasing exponentially as global banks continue to grow,
either organically or through merger and acquisition
activity.
"The client that participated in this test has proven that its
future FASTWIRE Open-based messaging platform will support
significant growth in its messaging traffic," said Brew.
"The solution can clearly support our clients' business expansion,
but it also enables banks to reduce the overall cost per message
and handle the ever-increasing occurrence of unexpected volume
peaks in messages."
REMITTANCES
Pakistan shuts down Western Union agent
Acting on public complaints, the Pakistani government's Federal
Investigation Agency's (FIA) Cyber Crime Circle has closed the 727
branches of Zarco Money Exchange, Western Union's oldest money
transfer agent in Pakistan.
As part of the FIA's action, reports in Pakistan's media noted that
eight Zarco employees have been arrested on charges of money
laundering.
In addition, the FIA has an arrest warrant against Zarco's CEO Syed
Lakht-ul-Hasnain.
Further reports in the country's media refer to a report compiled
by the FIA in which the agency alleges that Zarco illegally
transferred PKR1.3 billion ($16 million) to Dubai between January
and July 2009.
The FIA also alleges that Lakht-ul-Hasnain illegally transferred
PKR380 million to his accounts abroad between November 2009 and May
2009.
In 2008 Zarco was the recipient of Western Union's "Agent of the
Year" award.
A year earlier Lakht-ul-Hasnain was awarded the "Businessman of the
Year Award" from Pakistan's prime minister at the time,
Muhammadmian Soomro.
ONLINE PAYMENTS
China's legion of online shoppers drive Alibaba to new
heights
China's shoppers continued to flock online in ever-surging numbers
in the first half of 2009, reveals data published by China's online
commerce giant Alibaba.com.
According to Alibaba, its consumer e-commerce website, Taobao,
recorded gross merchandise volume of CNY80.9 billion ($11.8
billion) in the first half of 2009, a 97 percent increase compared
with the first half of 2008.
Taobao's gross merchandise volume equated to 1.4 percent of total
retail sales in China in the first half of 2009, based on data from
the Chinese Bureau of Statistics.
Consolidating Alibaba's dominant position in China's online
marketplace, its online alternate payments service Alipay exceeded
the 200 million user mark on 6 July this year, up from 150 million
users six months earlier and ahead of the 184 million
accountholders reported by PayPal at the end of the first quarter
of 2009.
Alipay, which was launched in 2004, processes some 4 million
transactions daily with a total value of CNY700 million.
CONTACTLESS PAYMENTS
ViVOtech solution targets large-scale NFC mobile phone
deployments
ViVOtech has released ViVO-nfc Suite 2.8, a solution the US
contactless payments software specialist is targeting at
large-scale commercial deployments of mobile phones equipped with
near field communication (NFC) technology.
Running on Sun Microsystem's Solaris 10 Operating System and
Microsystems hardware ViVOnfc Suite 2.8 follows ViVO-
tech's involvement in numerous NFC mobile payments pilot projects
with most major players in the market and is designed for
deployments targeting millions of users.
ViVOtech's solution, which incorporates over the air card
provisioning software, has three key components:
• ViVOnfc Issuer Server, which resides on-site, either at the
issuer's or at the outsourced partner's location, provides card
provisioning services for NFC mobile handsets;
• ViVOnfc Control Server, which resides either at the mobile
network operator or at a service manager's premises, provides
administrative services to facilitate multiple payment, loyalty,
and promotion applications through an embedded or SIM-based secure
element on a mobile payment device; and
• ViVOwallet, which provides the interface for provisioning data to
the mobile device, as well as transmitting payment card or coupon
information directly to POS terminals equipped with a contactless
reader.
POS
First Data launches go-anywhere wireless POS
terminal
Mobility is becoming increasingly significant in the payments
market, something First Data has taken heed of with the launch of
the FD400, a low-cost, battery-powered, wireless POS terminal. The
terminal features long battery life and runs on 3G wireless
protocol.
According to the payments processor, the FD400 is the first POS
device to provide merchants that do not have constant access to a
power source and communication line with the ability to accept
electronic payments at card-present rates.
In addition to payment cards the FD400 accommodates gift cards,
loyalty cards, cheques and electronic benefits transfers.
"For merchants whose business is not always in a location with
internet or dial up connections, this terminal really solves their
connectivity dilemma" said Russell Bird, a First Data senior
vice-president.
First Data believes that the FD400 is particularly suited for
on-the-go merchants such as taxis, limousines, home delivery,
farmer markets and in-home and on-site services.
Other features of the FD400 include an over-the-air software
download ability for application updates, store-and-forward
capability for offline capture and upload of transactions in
non-coverage areas and a compact form factor, which is small enough
to fit in a coat pocket.
COMPANIES
Monitise buys out VocaLink Monilink stake
Ending a partnership dating back to 2003, mobile payments
technology specialist Monitise is to buy out the 50 percent stake
in UK mobile banking service Monilink from VocaLink.
The UK electronic transaction service provider will receive an
initial cash payment of £1.5 million ($2.5 million) with the
potential to receive up to a further £1.5 million, subject to
Monilink exceeding financial performance targets between now and 30
June 2013.
Monilink's service is in use by five UK banks and enables their
current account customers to check balances in real time, view mini
statements and transfer money from their current account to apply
credit up to five mobile phones.
According to Monitise 100,000 new customers register for its
services in May 2009 and it is on target to reach a total of 1
million subscribers by the end of 2009.
REMITTANCES
Neovia debuts low-cost global remittance
service
Signalling another ramp-up in competition in the global remittance
market, Isle of Man-based online payments solutions specialist
Neovia has launched NETELLER Money Transfer a service offering low
costs and instant transfers.
Fees for the service are limited to 1 percent of the amount
remitted up to a maximum of $10. Fees are paid by the sender, who
can remit funds to anyone with an email address in 20 different
currencies to over 180 countries, where NETELLER offers a
service.
Receivers of funds are prompted to open their own NETELLER account
and withdraw via a number of options including bank transfers,
cheques, bank wires or through the Net + prepaid MasterCard card
which can be used at over 1 million ATMs and 30 million POS
terminals worldwide.
"The Net+ card has all the functionality of a normal debit card and
places Neovia at a considerable advantage over competitors offering
conventional prepaid cards," Dan Starr, Neovia's executive
vice-president, sales, marketing and product, told EPI in a recent
interview (see EPI 265).
E-GOVERNMENT
Omani e-purse goes live in 'digital society'
push
As part of its strategy to create what it terms as 'digital
society', Oman's government has commissioned an e-purse solution
enabling the sultanate's 3.2 million citizens and residents load
and store money in their National identity and resident cards
issued by the Royal Oman Police (ROP).
The solution was developed jointly by the Network for Electronic
Transfers Singapore (NETS) and Dutch digital security specialist
Gemalto for the Omani government and will be implemented
progressively into 2010 with all banks in Oman participating in the
initiative.
With the project now launched it becomes mandatory for citizens and
residents to use the cards to pay for transactions such as fees
with the ROP.
In addition, government agencies and retailers will be able to
collect payment via the card