PREPAID CARDS
PayPal beta tests virtual debit card
The card is virtual, the security is very real – this is the
message PayPal is delivering in the run-up to the full-scale launch
of its PayPal Virtual Debit Card (VDC), which is currently being
beta tested by US customers. Developed by Irish payments technology
vendor Orbiscom, the new service will target customers reluctant to
disclose account details online or those without cards, and will
also provide access to merchants that do not accept PayPal
payments. PayPal VDC draws funds from a user's PayPal
account.
The key security feature of the PayPal VDC is achieved by the
generation of a new MasterCard number for every online purchase.
Adding to PayPal VDC's attraction is a form-fill feature that
automatically fills in a customer's relevant stored personal
details when an online purchase is made. The form-fill feature is
similar to that offered by the Google Checkout web payments service
launched in 2006.
CONTACTLESS PAYMENTS
Cashless society approaches
How well do you
really

know your competitors?

Access the most comprehensive Company Profiles on the market, powered by GlobalData. Save hours of research. Gain competitive edge.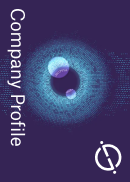 Company Profile – free sample
Thank you!
Your download email will arrive shortly
Not ready to buy yet? Download a free sample
We are confident about the unique quality of our Company Profiles. However, we want you to make the most beneficial decision for your business, so we offer a free sample that you can download by submitting the below form
By GlobalData
The world is heading steadily towards becoming a cashless society,
believe 56 percent of respondents to a survey conducted in 13
countries on behalf of MasterCard Worldwide. Globally, said
MasterCard, consumers agree that they do not like to carry large
amounts of cash, and their behaviours, such as unwillingness to
queue for more than ten minutes for small purchases, are driving
growth in cashless payments.
Backing the survey's findings, said MasterCard, was deployment of
the 20-millionth contactless card reader in the roll-out of its
PayPass contactless payments system. As of November 2007, about
80,000 merchants in 20 countries accepted PayPass.
MasterCard said there was a growing acceptance of contactless
payments and that 49 percent of respondents to its survey said they
are likely to use a contactless card if one is provided by their
financial institution. Of those likely to use a contactless card,
47 percent cited convenience as the greatest benefit.
SETTLEMENT SYSTEMS
Forex settlement records tumble
Established by a consortium of banks in September 2002 to eliminate
settlement risk in the global foreign exchange market, the
Continuous Linked Settlement (CLS) Group, spearheaded by its
operational unit CLS Bank, has notched up a series of new records
this year. The latest came on 13 November when CLS Bank settled
1,140,644 payment instructions with a gross value of $6.5 trillion.
This beat the previous record of 905,478 payment instructions and
was the first time the number of settlements exceeded 1
million.
The November record followed a new value record set on 19 September
2007 when gross settlements hit $8.4 trillion. CLS Bank reported an
average of 492,000 payment instructions per day with an average
gross value of $3.8 trillion in the first half of November.
This year has been characterised by surges in volume, brought on by
market volatility and interest rate adjustments, said Rob Close,
CEO of CLS Group and president and CEO of CLS Bank. According to
the bank, it is settling over one-half of all global foreign
exchange transactions.
PREPAID VOUCHERS
Ukash enters alliance with Vodafone
A significant new marketing channel has opened up to Ukash, a
UK-based provider of prepaid vouchers used for online payments.
Previously marketed via newsagents, petrol stations and other
high-traffic merchants, Ukash vouchers are now available via mobile
phone following the forging of an alliance with mobile phone
service giant Vodafone. The move makes Ukash vouchers available to
Vodafone's 18 million subscribers in the UK.
To use the new service, Voda­fone customers access the Ukash Mobile
web page via their phone's internet browser and confirm that they
require a £10 ($20) Ukash voucher. The customer then receives a
text message with a unique 19-digit Ukash number to use when making
an online payment. The cost of the voucher is deducted from the
subscriber's mobile phone call credit balance.
This year has been an active one for Ukash. Only available in the
UK, Ireland, Spain and Germany a year ago, the service is now
available in an additional 16 European countries, where vouchers
are distributed via bank branches.
ONLINE COMMERCE
UK shoppers cram online malls
More UK shoppers than ever will shun high-street shops in favour of
the internet during this year's Christmas shopping season, predicts
the Association for Payment Clearing Services (APACS). The payments
industry body estimates that online spending will hit £5.6 billion
this year, up a whopping 55.6 percent from the £3.6 billion spent
online in December 2006.
The £5.6 billion will represent 10.6 percent of the total of £53
billion APACS predicts shoppers will spend using cards, cash and
cheques this December. Last December online shopping represented 7
percent of total spending of £51 billion. Over the past five years,
the number of adults in the UK shopping online has more than
doubled to almost 30 million, noted APACS.
ONLINE SECURITY
A confident 3rd Man
Attempts at fraud against UK online merchants and shoppers surged
130 percent above normal monthly levels in the first four days of
December, according to 3rd Man, an online fraud prevention
specialist company. 3rd Man's CEO, Paul Simms, said the attempted
frauds were detected by the company's SuperSearch online scanning
system, which tracks the behaviour of thousands of
fraudsters.
In essence, SuperSearch enables retailers to share information
about fraudulent activity. When a transaction is rejected or when a
chargeback is received, this information is made available
anonymously to all SuperSearch users. Retailers and banks may then
take action to prevent more incidences of fraud.
The shared SuperSearch database contains clearly fraudulent and
highly suspicious data, including listings of bad or questionable
details such as e-mail addresses, delivery addresses, phone numbers
and card numbers. SuperSearch scans 20 million transactions per
month.
According to 3rd Man, it "reliably detects" in excess of 95 percent
of fraudulent attempts including organised and casual fraud. In
mid-December 3rd Man reported having detected 322,176 fraudulent
transactions so far in 2007, totalling almost £56 million.
CONTACTLESS PAYMENTS
UK first for Barclaycard
Following a successful internal pilot programme, Barclaycard is to
publicly trial mobile phones incorporating contactless near field
communications (NFC) payment technology, a first for a credit card
provider in the UK. The trial forms part of O2 Wallet, the first
large-scale NFC pilot in the UK to examine the use of mobile
devices as mobile wallets for retail purchases and for use on
London's public transport services.
Of the 500 customers participating in Barclaycard's trial, 250 will
receive phones equipped with the Oyster travel cards used on
London's public transport system. The other 250 will, in addition
to Oyster card functionality, have access to £200 provided by
Barclaycard to make contactless payments of up to £10 each at
merchants equipped with Barclaycard Business OneTouch payment
contactless terminals. All trial participants will use the Nokia
6131 NFC-enabled handset.
SECURITY
TheCard opts for MobiClear Security
TheCard Scandinavia (TheCard) is to deploy MobiClear Card Security
(MCS), a transaction security system developed by identification
verification technology vendor MobiClear. TheCard, a Swedish
company established in 1996, provides companies with internet-based
travel expense management services via a bank account connected to
a Visa card.
MobiClear explained that when performing any electronic
transaction, users are called automatically on their mobile phone
and prompted to enter a four-digit PIN (pre-selected by the user)
via the phone. If the user cannot enter the correct code, the
transaction will not be executed. MobiClear noted that MCS can be
used for face-to-face, internet and ATM transactions. In addition
to MCS, TheCard has adopted MobiClear's solution that enables a
user to switch a bank account and card on and off via his or her
mobile phone.
MobiClear's solutions may "revolutionise transaction security",
said TheCard's CEO, Bo Gustafson.
MERGERS AND ACQUISITIONS
Sagem Sécurité gains control of Ingenico
Negotiations under way since mid-year between POS terminal vendor
Ingenico and electronics group Sagem Sécurité relating to the
merger of Ingenico and Sagem Sécurité's electronic payment
equipment units, Sagem Monetel and Sagem Denmark, have reached
fruition. Under the terms of an agreement reached by the two French
companies in December, Sagem Monetel and Sagem Denmark will be
transferred to Ingenico in exchange for the issue to Sagem Sécurité
of 10.66 million new Ingenico shares.
After the transaction, Sagem Sécurité will become the largest
shareholder of the merged entity, holding 25 percent of the shares
in issue. The revenue of the units involved in the merger totalled
€646 million in 2006.
ONLINE BANKING
ING to boost Belgian online capabilities
Netherlands bancassurer ING Group is to add new functionality to
its Belgian internet banking platform and double its call centre
capacity. ING estimates the cost of the five-year project at €94
million.
In parallel with the internet and call centre upgrades, ING said,
it will also optimise its branch network by transforming its
current 794 branches into 242 full-service branches and 552 smaller
outlets with automated self-service cash functions. ING added that
its overall strategy in Belgium is in line with its new retail
banking strategy in the Netherlands.
ING expects the number of full-time employees in its Belgian retail
banking unit to fall by 850 during the five-year transformation
period. By 2012, ING predicts, improved product and distribution
capabilities and increased efficiency in its Belgian unit will
generate additional annual pre-tax earnings of over €100
million.
SECURITY
Wincor Nixdorf steps up self-service
security
German payments hardware developer Wincor Nixdorf has set what it
termed "a new standard" for protecting self-service systems against
malicious software attacks. This, said Wincor Nixdorf, has been
achieved by incorporating into its self-service terminals Platform
Security Agent (PSA), a protection solution developed by US
software vendor Cisco.
Wincor Nixdorf explained that unlike traditional protection
solutions, such as virus scanners and personal firewalls that
deliver protection based on knowing all possible threats, PSA
provides protection based on the premise of "knowing what is
allowed and excluding everything else". In addition to protecting
against malicious software attacks, Wincor Nixdorf added, PSA
protects self-service terminals against the use of unauthorised
hardware such as USB memory sticks.
JOINT VENTURES
Standard Chartered, First Data team in Asia
Formalities required to establish Merchant Solutions, a joint
venture (JV) between US electronic payments service provider First
Data and the UK's Standard Chartered Bank (SCB), have been
completed. First Data will have a 56 percent stake and SCB a 44
percent stake in the Singapore-based merchant acquiring services
provider, establishment of which was first announced in December
2006.
Merchant Solutions will initially deliver payments solutions to
SCB's Asian merchant clients in India, Bangladesh, Brunei, Hong
Kong, Malaysia, Macau, Singapore and Sri Lanka and sales-related
services for internationally issued card acceptance in China. There
are plans to expand to additional markets in Asia and the Middle
East.
Merchant Solutions will offer First Data products and services for
debit and credit cards, as well as additional forms of electronic
payments such as e-commerce and contactless and prepaid card
acceptance.
MOBILE BANKING
Colombia goes mobile with Gemalto
Mobile banking has become a reality in Colombia following the
commercial launch by Netherlands electronic payments technology
vendor Gemalto of its mobile banking platform. The service – which
was launched in conjunction with Colombia's mobile phone service
operators and its largest payment card network, Redeban Multicolor
– enables users to access banking services, pay bills, transfer
money, check their account balance and recharge mobile phone
prepaid airtime.
According to Gemalto, its mobile banking solution includes a secure
software application stored in the mobile phone's SIM card, a
server and software that interprets encrypted messages that are
exchanged between banks and the SIM.
The m-banking service is already available to more than 20 million
mobile phone subscribers and the initial expectation is that 20
percent of this customer base will execute at least five
transactions per month, said Valentin Echeverry, technology and
operations vice-president at Redeban Multicolor. He added that
initial uptake of the service has been "very successful".
MOBILE PAYMENTS
Scotiabank eyes Peru's remittance market
Peruvian migrant workers remit almost $3 billion annually to their
home country, according to the Interamerican Development Bank, an
international bank providing finance to developing countries. The
amount represents the third-highest level of remittances to Latin
America and an attractive opportunity to offer a mobile phone-based
funds transfers service – which has been grasped by Canadian bank
Scotiabank.
In association with N-Via USA, a company specialising in marketing
MasterCard prepaid cards to immigrants to the US, Scotiabank is to
launch a mobile phone-based person-to-person money transfer service
in Peru to be marketed under the N-Via brand. In addition to
mobile-to-mobile transfers, Peruvians will be able to receive cash
remitted via the service at Scotiabank Peru's 400 service outlets
in 27 cities across the country. The service will utilise mobile
short message service technology.