PayPal shrugs of global economic woes…
Qualcomm and INSIDE Contactless team up…
Chile throws its weight behind US
start-up…
ALTERNATIVE PAYMENTS
PayPal shrugs of global economic woes
Defying the odds, eBay's alternate
payment businesses spearheaded by PayPal produced a robust
performance in the fourth quarter of 2008, recording a net payments
volume of $15.99 billion, up 8 percent on the previous quarter and
14 percent compared with the fourth quarter of 2007.
How well do you
really

know your competitors?

Access the most comprehensive Company Profiles on the market, powered by GlobalData. Save hours of research. Gain competitive edge.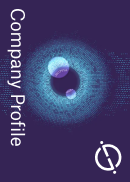 Company Profile – free sample
Thank you!
Your download email will arrive shortly
Not ready to buy yet? Download a free sample
We are confident about the unique quality of our Company Profiles. However, we want you to make the most beneficial decision for your business, so we offer a free sample that you can download by submitting the below form
By GlobalData
In tandem, net revenue from payments
businesses lifted 12 percent compared with the fourth quarter of
2007 to $604.2 million.
Though fourth quarter results included Bill Me
Later, acquired by eBay with effect from 9 November 2008 for $945
million, the impact on payments volume was marginal with eBay
reporting that Bill Me Later contributed only 1 percent ($160
million) of net payments volume.
Payments results contrasted radically with
those of eBay's traditional marketplace activities which were
hammered by a slump in consumer spending. eBay reported gross
merchandise volume (excluding vehicles) of $11.47 billion, down 12
percent compared with the fourth quarter of 2007 while net revenue
fell by 16 percent to $1.27 billion.
CONTACTLESS PAYMENTS
Qualcomm and INSIDE Contactless
team up
French contactless payment
technology developer INSIDE Contactless and US wireless
communications technology developer Qualcomm have embarked on a
joint project aimed at accelerating the development of mobile
phones equipped with near-field communication (NFC) contactless
payments capabilities.
At the heart of the project is the development
of two third generation (3G) mobile handset reference designs – one
for each of the two network operating systems supporting 3G
services – combining INSIDE's MicroRead multi-standard NFC chip and
Qualcomm's Mobile Station Modem 3G chipsets.
The reference designs are due for completion
in the second half of 2009 and will be among the first NFC handset
reference designs available to the market.
INSIDE CEO Rémy de Tonnac said availability of
the reference designs will provide a "significant boost" to the
deployment of NFC-enabled 3G handsets worldwide.
He added that it will also likely encourage
some handset makers to enter the market more quickly than they
would if they had to develop this kind of solution themselves from
scratch.
Further strengthening ties between the two
companies, Qualcomm's Qualcomm Ventures unit has made an equity
investment of €4 million ($5.2 million) in INSIDE. Qualcomm joins
Samsung Ventures America, Nokia Growth Partners and Motorola
Ventures as a strategic investor in INSIDE.
PAYMENTS PROCESSING
Chile throws its weight behind
US start-up
US start-up payments processor Bling
Nation has received a boost from an unusual source, the Corporación
de Fomento de la Producción de Chile (CORFO), Chile's state
industrial development organisation. CORFO's support comes in the
form of a $500,000 grant to support Bling's research and
development partnership with Chilean technology developer
Microlgica Innovation.
The subsidy is in addition to a $2 million
investment by Bling and Microlgica in development of hardware and
software required by Bling services to US local community banks and
credit unions. Bling's service eliminates the conventional debit
payment model, replacing it with local closed loop payment network
that supports payments between small financial institutions' demand
deposit account customers and their merchant customers.
New products under development by Bling and
Microlgica in Chile include mobile payment devices, software
applications to support mobile payments in smart-phones, wireless
POS terminals and contactless payment tags.
MOBILE BANKING
Barclays Bank takes security
mobile
In a UK first, Barclays Bank is
offering customers using its mobile phone internet banking service
Barclays.mobi security software. Supplied by Russian internet
security firm Kaspersky, the software is downloadable free of
charge.
The security software includes protection from
virus and network attacks, antivirus scanning of incoming files,
on-demand antivirus scanning of the phone's internal memory and
extension cards, anti-spam and the ability to delete data remotely
and block the phone in case of theft.
With the introduction of security for
Barclays.mobi users Barclays is matching its offer of free
Kaspersky security software to its 2 million internet banking
customers in 2008.
Barclays has also completed the issue of its
two-factor authentication device, PINsentry, supplied by Dutch
security specialist Gemalto, to about half a million internet
banking customers.
MERGERS AND ACQUISITIONS
Western Union readies for
change in Europe
In a move designed to strengthen its
position in Europe ahead of the implementation of the Payment
Services Directive in November, Western Union is to acquire the
money transfer business of Irish financial services company
FEXCO.
The €123 million ($160 million) cash deal
brings with it control of 10,000 consumer-facing locations in the
UK, Spain, Ireland, Sweden, Norway, Denmark and Finland which
currently function as Western Union agencies.
"FEXCO has been a valued partner of Western
Union for nearly two decades and has played an important role in
the expansion of our business in Europe," explained Western Union
president and CEO Christina Gold.
"This transaction will give us greater
management of our distribution in these regions and create a more
flexible and responsive operational structure as we anticipate the
coming regulatory changes to the money transfer business in
Europe."
The acquisition follows release of Western
Union's 2008 results which reflect total revenue of $5.3 billion,
up 8 percent compared with 2007 and net income of $919 million, an
increase of 7 percent. Western Union increased its agent locations
from 335,000 at the end of 2007 to 375,000.
PAYMENTS PROCESSING
US ACH growth
stalls
Economic recession took its toll on
US automated clearing house (ACH) transactions in the fourth
quarter of 2008, falling by 0.3 percent compared with the same
quarter in 2007 to $7.3 trillion, reveals data released by the
National Automated Clearing House Association (NACHA).
Volume fared better, rising 4.47 percent
compared with the fourth quarter of 2007 to 3.08 billion
transactions. Though positive, this performance marked a
substantial slowdown compared with the 14.4 percent CAGR achieved
by transaction volumes between 2000 and 2007, a pace that made the
ACH network the fastest-growing area of electronic payments in the
US.
However, not all fourth quarter 2008 growth
numbers disappointed. Particularly robust growth was achieved by
internet based ACH bill payments with volume increasing16.5 percent
compared with the fourth quarter of 2007 to 552.1 million
transactions worth $220 billion.
Strong growth was also recorded in the use of
NACHA-formatted Corporate Trade Exchange (CTX) business-to-business
payments in which all remittance details are included
electronically together with payments.
During the fourth quarter the CTX volume
increased by x percent compared with the fourth quarter of 2007 to
552 million transactions worth $220 billion. Some 195 million
electronic remittance records moved with these payments.
REGULATION
EU acts to boost e-money
sector
In a move designed to ignite growth
in Europe's electronic money (e-money) sector, the European Union's
Economics Committee has approved significant amendments to the
E-money Directive of 2000 proposed by the European Commission (EC)
in late-2008.
The most significant amendment is the lowering
of the minimum initial capital required to establish an e-money
operation from €1 million ($1.3 million) to €200,000, although this
is higher than the EC's proposed €125,000.
As a further encouragement to growth of
e-money services, the Economics Committee backed the EC's proposal
to delete the rule forbidding e-money service providers to provide
services other than that of e-money. The new provision would, for
example, allow public transport stored-value cards like London's
Oyster to act as e-money for other purchases.
One regulation remaining firmly in place
forbids extension of credit by e-money service suppliers.
MOBILE PAYMENTS
Bharti Airtel races past
million user mark
Mobile network operator Bharti
Airtel's mobile phone-based payments service has proved a
resounding success, exceeding the million user mark six months
after its official launched in June 2008.
Based on a short message service solution
developed by Indian mobile technology specialist mChek the service
was the first of its type to be offered in India and is available
to customers of State Bank of India, ICICI Bank, HDFC Bank and
Corporation Bank in possession of VISA credit or debit cards.
Bharti Airtel's service includes money
transfers, bill payments, prepaid mobile phone recharge, premium
payments to life insurer ICICI Prudential and payment of travel and
entertainment bookings made online.
Bharti Airtel, which has some 60 million
subscribers, is incorporating the mChek application in all new SIM
cards sold throughout India.
REMITTANCES
MoneyGram targets lucrative
Algeria
Francophone countries were a key
focus of US remittance specialist MoneyGram's expansion strategy in
2008, accounting for seven of the 13 countries added to its service
offering.
Of particular significance was the addition of
Algeria, which MoneyGram's chief operating officer and executive
vice-president Tony Ryan termed a "vital" element in the company's
growth strategy in France.
Based on data from the World Bank, France is a
top-five immigration country with 6.5 million immigrants of which
an estimated 2 million are Algerian. In total, Algerian migrants
worldwide annually remit some $3 billion to their home country.
World Bank data also shows France-Algeria to
be one of the highest-cost remittance channels in the world.
Specifically, the average cost charged by the eight remittance
service providers (MoneyGram not included) between France and
Algeria is 16.99 percent of the remittance value.
The cheapest fee, 6.48 percent, is offered by
the French postal service but the transfer delay is five days. The
highest fee, 31.85 percent, is charged by French bank Crédit
Agricole with, notes the World Bank, transfer taking "over two
days".
MoneyGram's major rival, Western Union's
France-Algeria service, is at a fee of 14.07 percent with transfer
also taking over two days.
Clearly, Algeria is a remittance destination
in need of competition.
SECURITY
PayPal UK adds SMS security
layer
Drawing increasing attention as a
simple yet effective security tool, the mobile phone short message
service (SMS) has received a boost with its adoption by PayPal in
the UK.
First launched in the US in November 2008, the
PayPal SMS Security Key service is available as a free option to
PayPal's UK customer base of over 20 million online shoppers.
To use the security service a consumer clicks
the 'Send SMS' button on the PayPal website when logging into their
PayPal account and receives a one-time-use six-digit code via a
return SMS to their mobile phone. The code is then entered along
with their normal user name and password to complete the log-in
process.
As an alternative to the SMS-based service,
PayPal UK now also offers a security key token which every 30
seconds generates a new one-time-use security code to be used by a
PayPal account holder in conjunction with his or her user name and
password. The token which has been available in the US since June
2007 is available at a one-off cost of £3 ($4.50).
Both the SMS and key token security services
are supplied by US online security specialist VeriSign.
PAYMENTS PROCESSING
MasterCard ups stake in joint
venture
MasterCard has announced that it is
to increase its stake in Australian payments processor Payments
Services (SPS) to 52.5 percent from the 20 percent it acquired at
the time of SPS' establishment in 2006.
Remaining on board are the other two joint
venture partners, Bendigo and Adelaide Bank and merchant ATM
operator Customers.
SPS has grown rapidly and in the first 18
months of operations has brought some 11,000 ATMs and electronic
POS onto its platform which over the most recent 12 month period
processed 35 million transactions worth a total of A$3 billion
($1.9 billion).
MasterCard's intends to utilise SPS to deliver
processing solutions in its Asia-Pacific, Middle East and Africa
region.
TRANSACTION PROCESSING
Kabira makes life easier for
Muscovites
US transaction systems developer
Kabira Technologies and Russian systems integrator Jet Infosystems
have completed the deployment of a new real-time bill payment
system for Russian electricity utility OJSC Mosenergosbyt.
Accounting for some 7 percent of Russia's
electricity generation, OJSC Mosenergosbyt serves Moscow and the
Moscow region and is the country's largest electricity utility.
The new payment system will enable OJSC
Mosenergosbyt's customer base of180,000 companies and 6 million
residential customers to pay electricity bills though various
channels including the internet, ATMs, self-service terminals and
bank tellers.
Running on the Kabira Transaction Platform and
utilising a Sun Microsystems Sun Fire V490 Server the payment
system is designed to process up to 300 transactions per second. By
Kabira's standards a modest load given that its platform has the
potential to process over 50,000 transactions per second.
According to Kabira, 15 billion card
transactions were processed on its platform in 2008. Users include
Visa and Bank of America.
CONTACTLESS PAYMENTS
Users and merchants hail
Australian trial a big success
Australia's first trial involving
mobile phones equipped to undertake contactless payments has been
hailed has "exceeded expectations" of its backers, National Bank of
Australia (NAB), mobile network operator Telstra and Visa.
Conducted over three months, the trial
involved 200 consumers equipped with mobile phones sporting Visa
credit card and payWave contactless software and 12 retailers in
Melbourne's Docklands area.
Feedback from trial participants reflected
that 90 percent were very or extremely satisfied with the
contactless mobile phone payment system; 95 percent said they were
likely or extremely likely to use this technology in the future;
and 78 per cent of participants said paying using a mobile phone
was better than cash.
In the trial contactless payments up to a
maximum of A$35 ($23) were enabled with purchases charge to a NAB
Visa credit card account.
Feedback from the merchants in the trial was
also positive, with participants reporting contactless mobile phone
payments as a quicker, more efficient and convenient way to serve
customers.
"Now we know mobile payments can work
successfully in a real environment – revealing a strong consumer
and merchant demand for such services – we are looking at ways to
launch this into the Australian market," said NAB regional GM,
consumer product solutions, John Salamito.
CHEQUES
Mobile phones capture revenue
opportunity
Remote cheque deposit capture using
a mobile phone equipped with a camera to create and send an image
of a cheque could open up a new revenue stream for US banks and
credit unions in specific market segments indicates a survey
conducted by financial technology specialist Fiserv.
Key findings of the survey include:
• One-third of respondents saw a
real need to offer mobile deposit capture
services to their business customers;
• 70 percent of respondents also
agreed that their business customers would benefit greatly from
having cheque deposits scanned in the field, and
• All respondents from the in-depth
focus groups stated that they would be looking for a vendor that
has significant remote deposit capture and mobile banking
experience.
With regard to specific market focus the
majority of respondents indicated that small and large businesses
that sell products and services at the buyer's location (such as
home appliance repair businesses and food and beverage distributors
with trucks in the field) are their primary targets market for
mobile deposit capture.
From a revenue generating perspective, nearly
all respondents indicated that businesses within these segments
would be willing to pay for mobile deposit capture services, making
the ability to offer them potential revenue opportunities for banks
and credit unions.
MOBILE BANKING
$1.5m boost for Monitise East
Africa's payments service
UK mobile banking technology vendor
Monitise has received a welcome funding boost for its planned
mobile banking and payments service in East Africa.
The funding, $1.5 million, has been
granted to Monitise by the Africa Enterprise Challenge Fund (AECF),
a developmental organisation focused on private sector profit-only
ventures.
A new entrant into Africa, Monitise
established Monitise East Africa (MEA) in May 2008 in a joint
venture with development organisation Made In Africa.
MEA, in which Monitise has a 51 percent stake,
has the ambitious goal of first establishing a mobile banking and
payments service in Uganda and to follow this up with services in
neighbouring countries including Burundi, Democratic Republic of
Congo, Ethiopia, Kenya, Rwanda, Tanzania and Zambia.
The AECF is funded by the UK Department for
International Development, The Consultative Group to Assist the
Poor, the International Fund for Agricultural Development and the
Netherlands Ministry of Foreign Affairs.
ONLINE PAYMENTS
Alibaba conjures up more big
numbers
Consolidating its position as
China's largest consumer e-commerce website, Taobao recorded a
transaction volume of CNY99.96 billion ($14.6 billion) in 2008, a
massive 131 percent increase compared with 2007.
Last year's transaction volume
exceeded China's largest mass retailer's sales and equaled about 1
percent of China's total retail trade, noted Taobao's parent
company Alibaba Group in which US internet services provider Yahoo
has a 40 percent stake.
According to Alibaba, Taobao ended 2008 with
98 million registered users, 18 million of which were added in the
fourth quarter.
Taobao's year-end registered users represented
a third of China's online population which soared by 42 percent in
2008 to 298 million.
Alibaba noted that Taobao's user-base growth
was being driven by younger users. Illustrating this, 48 percent
are between 25 and 32 and 35 percent between 16 and 24.
However, Taobao users over the age of 50 are
the biggest-spenders, with purchases averaging more than CNY2,000
annually.
Users aged between 30 and 50 spend some
CNY1,600 annually and users between 16 and 24 spend less than
CNY1,000 annually. Active Taobao users make 8 to 10 purchases
annually.
Voicing its confidence in China's online
commerce market Alibaba reaffirmed that it would invest CNY5
billion over five-years in Taobao.
MOBILE BANKING
Solid backing for network
operator's drive into Africa
Thinking big in its drive into
Africa's mobile banking market, Kuwaiti mobile network operator
Zain is targeting over 100 million people in Kenya, Tanzania and
Uganda with the launch of its Zap service in partnership with UK
bank Standard Chartered and US bank Citigroup.
The launch follows a three-month trial in
which the Zap service was used by several international companies
in the region, including Coca Cola which used it to pay its dealers
in Tanzania.
Zap services include payment for goods and
services, bill payments, person-to-person transfers, cash
withdrawals, airtime top-up and the ability to send airtime to Zain
customers in Kenya, Tanzania and Uganda.
The service is designed to work on all
handsets including ultra-low cost handsets which, noted Zain, it is
successfully distributing in Africa.
The Zap service which is limited to Zain
customers is free and, according to Zain, is available from its
agents in tens of thousands of villages, towns and cities across
East Africa.
Following its initial launch phase Zain plans
to extend the Zap service to the rest of its African and Middle
East network. Zain has 56 million customers in 22 countries.