POS
VeriFone receives a big boost
from First Data
First Data has become a preferred
distributor and reseller of VeriFone countertop payment solutions
in the US, a development VeriFone's CEO Douglas Bergeron has
described as a "tremendous honour" for his company.
Central to the alliance is VeriFone's
appointment by First Data to design, build and manufacture new,
high-volume co-branded countertop payment systems.
The companies will also explore other
opportunities including non-US reseller and distribution
relationships and EMV countertop solutions.
In the US, First Data will market VeriPhone
POS products through its TASQ Technology unit which specialises in
repair, maintenance and deployment services for payment devices to
merchants.
How well do you
really

know your competitors?

Access the most comprehensive Company Profiles on the market, powered by GlobalData. Save hours of research. Gain competitive edge.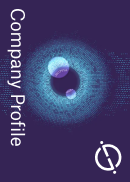 Company Profile – free sample
Thank you!
Your download email will arrive shortly
Not ready to buy yet? Download a free sample
We are confident about the unique quality of our Company Profiles. However, we want you to make the most beneficial decision for your business, so we offer a free sample that you can download by submitting the below form
By GlobalData
CARDS
Chip and pin cards prove worth
in Canada
Rollout of pin and chip smartcards
has been underway in Canada for just over a year and is proving its
worth, reveals the first-ever study of the impact of chip
technology on chargebacks and credit card fraud.
Undertaken by Moneris Solutions, Canada's
largest payments processor, the study found merchants who processed
greater than 40 percent of total transactions using chip technology
experience on average up to four times fewer chargebacks than those
who processed less than 40 percent of total transactions using chip
technology.
Retailers reported 2.9 times fewer chargebacks
while restaurants reported 1.8 times fewer chargebacks,
Moneris Solutions compiled the findings after
examining the data of 21,000 merchants with 40 percent to 95
percent of total transactions processed using chip technology in
September 2009 and their recent chargeback activity.
Moneris noted that fuel merchants were
excluded from the study because they experience a consistently low
number of chargebacks.
Counterfeit fraud on debit and credit cards in
Canada totalled almost C$250 million ($240 million) in 2006 and has
been growing at almost 25 percent annually, noted Monaris. All card
brands in Canada are committed to migrating to chip-based credit
cards by late 2010.
CONTACTLESS PAYMENTS
MasterCard takes Rio transport
contactless
In a Latin American first, commuters
using Rio de Janeiro's Supervia train service now have a
contactless payments option following the launch of a service based
on MasterCard's PayPass technology.
For the project MasterCard teamed up
with Citibank's Brazilian card unit, Credicard, and Brazilian
acquirer Redecard.
The payment solution is fob-based and can be
used on Supervia train stations of which there are 89 servicing
some 9 million passengers each month.
In addition, contactless payments facilities
are available at a number of merchant outlets in including
McDonald's fast food restaurants for transactions valued at less
than $25.
According to MasterCard, the public transport
contactless payments option is to soon be extended to the Rio de
Janeiro metro, a system with 32 train stations serving some 500,000
passengers each day.
SECURITY
Visa buys into card security
developer
Cementing an exiting relationship,
Visa Europe has made an unspecified strategic investment in
Australian card technology developer Emue Technologies.
The relationship began 18 months ago
when Emue was appointed by Visa to develop Visa CodeSure, a payment
card designed to combat online fraud.
Claimed to be a world-first, Visa CodeSure
incorporates a miniature key pad and display on the reverse.
Cardholders enter their PIN on the key pad to generate a one-time
code for authentication by Verified by Visa.
According to Emue, the card can be deployed as
a multi-function credit/debit/ATM card or as an independent
identity protection card.
Visa Europe reports that Visa CodeSure is the
subject of pilots by multiple banks in the UK, Switzerland, Italy
and Israel and noted that its member banks in the UK and other
European markets are showing "significant interest" in the card,
noted Visa.
CONTACTLESS PAYMENTS
Oberthur to support BNP Paribas
initiative
Two French companies, banking group
BNP Paribas and payment systems developer Oberthur Technologies,
have teamed up in what they term a "bid to turn Nice into France's
NFC City".
In the first phase of the initiative, 3,000
Nice residents will be able to pay for public transport tickets and
obtain information on routes and timetables using near field
communication-equipped mobile phones NFC handsets.
Management of the mobile payment pilot will be
undertaken on behalf of BNP Paribas by Oberthur which will deploy
its NFC Now solution which facilitates secured remote
personalisation, PIN management and EMV parameter updates.
The Nice pilot forms part of the Payez Mobile
initiative launched by French mobile network operators and banks in
2008, aimed at promoting mobile phone-based payments in France. BNP
Paribas is one of 13 Payez Mobile members.
"Following the Payez Mobile initiative, it is
important for BNP Paribas to be recognised as a leading innovator
in the NFC payment market," said Willy Dubost, senior
vice-president, cards and merchant services at BNP Paribas.
POS
Hypercom chalks up significant
contract wins
November proved a particularly
successful month for Hypercom, which has landed two significant POS
terminal contracts, one in Australia and another that will
strengthen its presence in the fast-growing Central and Eastern
European (CEE) market.
In Australia, one of the country's largest
banks, Westpac, has awarded Hypercom a $50 million, five-year
contract that the US payments systems vendor says encompasses
supply of "thousands" of countertop terminals and servicing of the
bank's installed base of some 80,000 terminals.
Providing the CEE boost, Austrian-based
Raiffeisen International Bank has awarded Hypercom a contract to
supply 30,000 terminals to merchants in 15 countries in the region.
Hypercom will also supply Raiffeisen with network access
controllers for transaction delivery to its host system.
Hypercom stressed that the Raiffeisen contract
represents "a very important deal for Hypercom" and its authorised
distributors in the region.
BANKING SYSTEMS
Fiserv to power Tesco's UK
retail banking drive
Preparing to launch an assault on
the UK's retail banking market, supermarket giant Tesco has
selected US vendor Fiserv's Signature bank platform as the core
banking solution for Tesco Bank.
Tesco will build on the foundation laid by
Tesco Personal Finance (TPF) which was renamed Tesco Bank in
October following Tesco's acquisition of the 50 percent held by its
joint venture partner in TPF, Royal Bank of Scotland, in July
2009.
At present Tesco Bank has a customer base of 6
million and a product line up comprising 28 financial products and
services, covering general insurance, credit cards, personal loans
personal savings and an ATM network.
With the Fiserv banking platform in place,
Tesco Bank plans to extend its offering to that of a full service
retail bank using an array of delivery channels including online,
call centres, ATMs and its network of 2,200 stores.
CONTACTLESS PAYMENTS
Visa trials NFC mobile phone
payments in Italy
Extending their joint efforts in the
contactless payments arena, Visa Europe and Italian bank Credito
Valtellinese have initiated a trial in which 50 bank employees will
use near field communication-equipped Nokia phones to undertake
payments of up to €15 ($23).
The trial being undertaken in cooperation with
Italian payment system services provider Key Client Cards &
Solutions is an extension of TELLCARD, a contactless payments card
project based on Visa's VPay debit product.
Launched by Visa Europe and Credito
Valtellinese in May 2008 in the North Italian province of Sondrio
as a trial initiative involving some 7,000 cardholders, TELLCARD
enables payments of up to €15 at 180 small-ticket-item
merchants.
"Italy is one of the most advanced mobile
phone markets in the world," said Davide Steffanini, general
manager, Visa Europe in Italy.
"It is no surprise that Italy has been chosen
to test out the first VPay mobile project in Europe."
Elsewhere in Europe Visa also has contactless
card programmes in the UK, Turkey, and Poland and contactless card
pilots in France, Germany, Spain and Switzerland.
There are also Visa mobile contactless pilots
in France, Spain, Switzerland and the UK.
ONLINE PAYMENTS
European chargeback ratio
slides to new low
Deutsche Card Services (DCS), a unit
of German bank Deutsche Bank, has good news for online merchants in
its 2009 European E-Commerce Report.
The ratio of online credit card
payments charged back after an objection by a cardholder is at the
lowest level in the eight years that the study has been
undertaken.
According to DCS, the chargeback ratio based
on 30 million purchase transactions processed via DCS' platform
between October 2007 and September 2008 stood at 0.26 percent, down
from 0.34 percent recorded in the previous year's study.
Of particular note, using 3-D Secure
technology significantly reduces the incidence of fraudulent online
transactions. Indicatively, in the case of MasterCard Maestro debit
cards, where the use of the anti-fraud technology is obligatory,
the chargeback ratio was a mere 0.07 percent.
Developed by Visa, 3-D Secure is an
authentication solution which verifies three online domains: the
acquirer's domain, the issuer's domain and the infrastructure
domain provided by the credit card scheme to support the 3-D Secure
solution.
Visa offers the solution as Verified by Visa
and MasterCard offers it as MasterCard SecureCode.
COMPANIES
VocaLink restructures for
international growth
Supporting its international growth
strategy, UK transaction service provider VocaLink is undergoing a
restructuring which from 2010 will see it organised around three
businesses – clearing, cards and Euro services – headed by managing
directors reporting to CEO Marion King.
As clearing unit managing director, VocaLink
has appointed Nick Masterson-Jones, who joined the company in 2003
and led the launch of the UK's Faster Payments Service.
The cards business is headed by David
Conkleton, a VocaLink newcomer and formerly managing director of UK
IT services provider Parity Group's solutions unit.
Heading the Euro services business is Fred Bär
who, prior to joining VocaLink four months ago, held positions as
senior adviser to the European Bankers Association and was
executive vice-president at Equens.
Bär is based at VocaLink's new European centre
in Amsterdam.
Bär told EPI that VocaLink aims to be a big
player in the Single Euro Payments Area (SEPA) and has already
brought five UK banks onto its SEPA platform.
Bär noted that a key aspect of VocaLink's
strategy is facilitating payments directly between banks as an
alternative route to automated clearing houses or EBA Clearing's
hub.
"With this service we offer banks more choice
and a faster cut-off time than required by the Payments Services
Directive," he said.
REMITTANCES
Asia sends out mixed signals of
recovery
Signs of a recovery in the Asian
remittance market are mixed, with solid growth in the Philippines
offset by poor results emanating from India.
In the Philippines, Asia's second-largest
remittance market and the world's fourth biggest, the country's
central bank reports that September inbound remittances increased
to $1.4 billion, up 8.6 percent compared with a year earlier.
Indicating an upward trend, September's
increase was the second highest this year and compared with an
average 2.9 percent year-on-year increase in the first half of
2009.
Remittances in the first nine months of 2009
were up 4.2 percent at $12.8 billion.
According to the bank, remittance flows were
aided by strong global demand for professional and skilled Filipino
workers and wider access of overseas Filipino workers and
beneficiaries to a broader array of financial products and
services.
These factors support the for sustained growth
in remittances, noted the bank.
Contrasting with the Philippines, the
International Association of Money Transfer Networks notes in a
market update that Western Union Services India reports that, in
the first half of 2009, remittances into India totalled $22.8
billion, down 13 percent compared with the first half of 2008.
India was the world's largest remittance
marketing in 2008 with inbound remittances totalling $52
billion.
MOBILE PAYMENTS
China's consumers get dual
currency option
Mobile phone-based payments in China
have received a boost with the launch of the country's first
dual-currency credit card with mobile account payment
capabilities.
A collaborative effort between
China's largest bank, Industrial and Commercial Bank of China
(ICBC), American Express and Chinese mobile payments service
provider Union Mobile Pay (UMPay), the card comes with the lengthy
name of the ICBC Mobile Payment American Express Card.
ICBC customers using the new service have
their mobile phone number linked to the mobile card account and can
authorise payments to merchants and utilities accepting mobile
payments from their mobile phones. Customers can opt to settle
their charges in renminbi or US dollars.
According to ICBC it has issued more than 50
million credit cards, making it the leading credit card brand in
China.