ASIA-PACIFIC

Product launch
ANA, American Express launch
co-branded credit cards in Japan
Japan's All Nippon Airways (ANA) and
American Express have launched three co-branded credit cards; the
ANA American Express card, the ANA American Express gold card and
the ANA American Express Super Flyers gold card.
The launches mark the first time that American
Express has issued cards through a partnership with a Japanese
airline.
ANA American Express cardmembers can collect
points that can be transferred to air miles more quickly, and will
also be offered a range of high-end travel-related privileges.
How well do you
really

know your competitors?

Access the most comprehensive Company Profiles on the market, powered by GlobalData. Save hours of research. Gain competitive edge.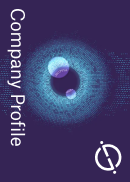 Company Profile – free sample
Thank you!
Your download email will arrive shortly
Not ready to buy yet? Download a free sample
We are confident about the unique quality of our Company Profiles. However, we want you to make the most beneficial decision for your business, so we offer a free sample that you can download by submitting the below form
By GlobalData
Prepaid
Commonwealth prepaid
card launched in India
India's Commonwealth Microfinance
entity has partnered with Repco Bank, an Indian government
enterprise, to launch a prepaid card aimed at the unbanked and
underbanked consumer segments.
Commonwealth Finance is aiming to issue over 3
million cards in a phased roll-out.
The card can be used to make payments at point
of sale terminals or on near-field-communication (NFC)-enabled
mobile phones.
M Balasubramanian, managing director of Repco
Bank, said: "Repco Bank has been one of the pioneers in
microfinance. We feel the Commonwealth card could be a boon to our
prospective customers, as they can get financial services through a
large network of business correspondents and could also make
cashless purchase of goods and services from merchant
establishments.
"Further, we see significant business benefits
in using the Commonwealth card as a medium for disbursement of
microfinance, as it would both reduce cost and risks associated
with cash disbursements and help monitor end-usage."
Industry
trends
Spending by Visa cardholders on
the rise in South Korea
International Visa cardholder
spending in South Korea increased $100 million in 2008 to $1.3
billion, according to Tourism Outlook: South Korea, a new report
released by Visa.
In 2008 South Korea saw more than 6.8 million
foreign arrivals. According to the Tourism Outlook: South Korea
report, the top five contributors to inbound Visa card spending in
South Korea during 2008 were Japan ($449.9 million), the US ($368
million), China ($65.7 million), Hong Kong ($57.3 million) and
Taiwan ($38.9 million).
In 2008, the Visa network experienced
increased transaction volumes and total number of transactions by
international visitors in South Korea.
More than eight million transactions were made
by international visitors on their Visa cards, up 15 percent from
2007, representing $1.3 billion in South Korean tourism
revenues.
The average purchase amount for travellers was
$159 and key categories for spending included general retail
($422.2 million) and lodging ($293.5 million).
Visa said that while Visa card spending from
US cardholders decreased in 2008 by a modest one percent, the
removal of visa restrictions for visitors from the US should also
give rise to improved tourism flows between the US and South Korea
in 2010 and beyond.
Prepaid
Rêv expands prepaid presence in
India
Global prepaid solution provider Rêv
Worldwide has expanded to India through a partnership with the
Central Bank of India (CBI), the country's largest public sector
bank with more than 3,500 branches throughout the country and 25
million account holders.
CBI is aiming to tap into the vast numbers of
underserved consumers in the country and deliver on the
government's mandate for financial inclusion.
CBI has launched a MasterCard-branded gift
card and virtual card, which is the first card of its kind in the
Indian market.
This is Rêv Asia-Pacific's first major
partnership since joining the Rêv Worldwide network in August 2008
though a majority share investment by MPOWER Ventures, a US venture
fund that invests in early-stage financial services companies.
Rêv Asia Pacific forms part of Rêv Worldwide,
a global network of payments companies for underserved markets with
operations in Europe, Latin America and Asia-Pacific.
Partnerships
China UnionPay launches credit
card operations in Philippines
Chinese bankcard network China
UnionPay (CUP) has teamed up with Rizal Commercial Banking (RCBC),
one of the Philippines' biggest commercial banks, to launch credit
card operations in the Philippines.
Oscar Biason, president of RCBC's credit card
subsidiary Bankard, said that in the next three to six months, RCBC
and CUP will issue a CUP-branded credit card targeting Chinese
residents from the Chinese mainland frequently travelling to the
Philippines for business, leisure or study.
The two entities have also signed a merchant
acquiring agreement that would allow CUP cardholders to use their
cards while travelling to the Philippines.
The deal with RCBC and Bankard is part of the
efforts of CUP to establish its brand globally.
CUP was established in Shanghai in 2002 with
the approval of the State Council and the People's Bank of China to
serve as the country's main bank card payment association.
Strategy
Citi opens new retail outlet in
Vietnam
Citibank has opened its first retail
outlet in Vietnam. The expansion enables Citi to serve individual
consumers in Ho Chi Minh City, and the broader Vietnamese diaspora
through remittance services.
The Citibank retail outlet offers a range of
savings and personal investment products, including multi-currency
deposits, flexible interest bearing accounts, and a full online set
of options for transactions.
The branch also provides counter teller
services and two 24-hour ATMs, which brings to five the number of
Citi ATMs in the city.
By the end of the year, a further eight ATMs
will be deployed to offer customers additional convenience.
Customers will also have access to Citi's
internet banking platform, Citibank Online, and access to more than
980,000 ATMs worldwide.
Shirish Apte, CEO of Citi Asia Pacific, said:
"We aim to set a new standard in premium banking in Vietnam with
our industry-leading innovations and relentless focus on delivering
superior customer service and value propositions.
"We believe in Vietnam's future and are
committed to continue to invest here and actively participate in
Vietnam's economic growth."
EUROPE, MIDDLE EAST,
AFRICA
Commercial
cards
JPMorgan expands EMEA
commercial card offering
US banking behemoth JPMorgan Chase
is significantly advancing its commercial card expansion initiative
in Europe, the Middle East and Africa.
According to the bank, as part of its
continued investment in its global treasury services business, it
has introduced several new commercial card product offerings and
service enhancements in the region, while a number of new product
offerings are due to launch early next year.
The new products include the 'Executive' card
for frequent corporate travellers, a prepaid cash card denominated
in sterling and euros, and an international dollar card, a
cross-border dollar solution complete with chip and PIN
security.
Mobile
payments
PBS mobile payments in the
pipeline
Danish payment service provider PBS
is to launch a mobile payments service without charging users
premiums for text messages.
Users send a text message to
initiate the service, which will be different from current PBS
mobile payments as the payment will be taken directly from the
user's bank account or prepaid account, rather than via their
telephone bill. The solution is aimed at transport authorities and
other service providers who want to offer their customers the
option of simple remote mobile payments.
"In 2009, Danes have started to make more
payments using their mobile phones," said Peter Stougaard, director
of business innovation at PBS.
"The current model of premium rate text
messages on the telephone bill is, however, more difficult for
shops and service providers to process than ordinary payment
methods.
"This is why we are developing a solution
which will integrate mobile payments with the existing payment
solutions, so that, among other things, processing the service
providers' payments becomes significantly easier."
Card
acceptance
Diners Club cards now accepted
by UK ATM network Link
Link, the UK ATM network operator,
is to accept Diners Club cards. Connection to Link provides Diners
Club cardmembers with access to 64,000 ATMs in the UK.
Edwin Latter, managing director of
the Link ATM scheme, said: "This is another significant step for
the Link ATM network to which an increasing number of overseas
cardholders are now seeking and gaining access."
Mobile payments
National Bank of Kuwait launches
contactless m-payments trial
National Bank of Kuwait (NBK) and
payment network Visa have partnered with Middle East and African
telecoms operator Zain to launch the first near-field-communication
(NFC) mobile payment trial in a Gulf Cooperation Council country,
using NFC-enabled Nokia 6212 devices.
The six-month pilot will take place
from October 2009 to April 2010 using NFC software technology
provided by technology vendor ViVOtech. The trial will allow 500
selected NBK cardholders to download their Zain Visa credit card
account details directly to their Nokia 6212 classic handset over
the Zain network.
Once the account has been personalised on the
phone, customers can then make purchases at any one of the 100
merchant partner outlets at Kuwait's largest mall, The Avenues, by
passing a Nokia mobile phone over the Visa payWave reader at the
point of sale.
Mobile
payments
Bulgarian m-payments pilot
launched
Bulgarian electronic payment
services provider SEP Bulgaria and Allianz Bank, Postbank, telco
Globul and fast food merchant KFC have announced the official pilot
launch of a mobile payments trial. The pilot launch comes ahead of
the service's official introduction into the Bulgarian market,
which is expected to take place in the beginning of 2010.
The pilot will be conducted in Sofia among a
group of 300 employees of the partner companies. They will be able
to test the various services based on the technological platform,
developed by SEP Bulgaria.
During the pilot, the selected participants
will be able to perform current account balance inquiries, mobile
money transfers, monthly bill payments, and purchases at retail
stores and online.
Industry
trends
UAE card fraud on
rise
Credit and debit card fraud is set
to cost the banking industry in the United Arab Emirates (UAE)
AED198.2 million ($54 million) this year, a rise of 20 percent from
2008. The rise is largely due to the economic crisis and is
reflected across the region, where there is a high number of
expatriate workers.
Asanka Amarasekara, national head of fraud
control and authorisation at Dunia Finance in Abu Dhabi, said: "As
far as the UAE is concerned, we have been observing a year-on-year
loss of $45 million and due to the crisis, it is expected to
increase by 20 percent."
According to the figures from international
payment card schemes, the estimated worldwide loss due to fraud on
credit cards stands at $10 billion this year. The figure included
losses on credit, debit and charge cards due to fraud and does not
include defaults or retail loans.
Amarasekara said there had also been a sharp
rise in the number of documents forged by customers when applying
for loans. This was due to a lack of credit in recent months.
"Since the beginning of the year, we have seen
a 60 percent rise in [forged documents] and this is not only in the
UAE, but also across the Middle East," Amarasekara added.
"Due to the crisis, many people in the region
are planning to leave and go back to their home countries without
paying their dues. In such cases, we have strong agencies and
strong connections in each country to track down such offenders and
take collection or legal action against them."
Product
launch
Doha Bank and Visa launch
'green' card
Doha Bank has partnered with payment
network Visa to launch the 'Go-Green' Visa credit card. The
environment-friendly credit card is a first for the region and
marks the latest payment product from Doha Bank.
The Go-Green card is manufactured from
biodegradable material and the cardholders are able to manage their
accounts electronically. E-statements reduce paper usage and
wastage and all communication relating to the card is printed on
recycled material.
One percent of all that customers spend
through the Go-Green card will be converted into 'Green' points and
donated to an approved green cause that supports environmental
initiatives such as tree-planting in Qatar.
LATIN AMERICA
ATM networks
Mexico's central bank to place
new restrictions on ATM fees
The Bank of Mexico, the country's
central bank, is to place new restrictions on the level of ATM fees
levied on consumers by commercial banks.
From January 2010, banks will have
to inform consumers who make ATM withdrawals or check their
balances of the fees they could incur before authorising the
transaction.
In the case of ATM transactions involving two
different banks, the central bank said that as of 30 April 2010
banks will no longer be able to charge consumers two fees, one by
the ATM operator and the other by the card issuer, with only one of
the two banks being able to charge commission.
The latest move is one of several made by the
central bank in order to lower banking commission income and boost
competition in the industry. Its rationale is to incentivise banks
to generate more revenue from lending rather than relying on
collecting commission and fee income.
Fees and commissions accounted for around 27
percent of banks' operating profits in 2008.
Partnerships
Banorte links with telco to
offer financial services across Mexico
Mexican banking institution Banorte
is teaming up with state-owned telecom company Telecomm-Telegrafos
(TT) in order to offer financial services across the country,
particularly in areas where there is a lack of banking
infrastructure. TT has a network of 1,575 offices across
Mexico.
The move has been authorised by the
Comisión Nacional Bancaria y de Valores (CNBV) to offer financial
services on a national level in areas with little or no bank
presence. CNBV is authorising third parties and commissioned agents
to offer financial services in an effort to support the federal
government's initiative to make bank services available throughout
Mexico.
Banorte is the first banking institution in
the country to receive authorisation to provide financial services
through a telecoms company, and will offer deposits, cash
withdrawals, and credit card and service payments.
Mergers and
acquisitions
Alliance Data acquires stake in
LatAm loyalty programme
LoyaltyOne, a subsidiary of US
loyalty and marketing specialist Alliance Data Systems, has
acquired a 29 percent interest in Companhia Brasileira De Servicos
De Marketing, operator of Brazil's 'Dotz' loyalty programme.
Founded in 2000, Dotz is a
Brazilian-based loyalty programme with more than 200,000 active
participants, 50 online sponsors and a rewards catalogue featuring
more than 6,000 products and services. Consumers can join for free
online or at multiple participating sponsor locations to collect
points on their Dotz collector card.
Effective immediately and continuing
throughout 2010, LoyaltyOne and Dotz will evolve the Brazilian
online-only loyalty programme to include and feature a traditional
retail-based coalition loyalty structure similar to LoyaltyOne's
Air Miles reward programme in Canada.
The Canadian programme currently has more than
70 percent of households participating and more than 100 leading
brand-name sponsors.
Key anchor sponsors signed for Dotz's
traditional retail-based coalition programme include Banco do
Brasil, Brazil's largest national bank with more than 78 million
cards (2008) including debit, credit and co-branded cards; Ale, one
of Brazil's largest national gasoline station chains with
more than 2,000 locations; and SuperNosso, a regional grocer in
Belo Horizonte, where the programme is being launched.
Prepaid
FiCentive signs prepaid
partnership with Redpack in Mexico
FiCentive has formed a partnership
with Redpack, a Mexican package and mail delivery company, to roll
out a line of prepaid cards that people can use to send money to
family and friends living in Mexico.
FiCentive, a wholly owned subsidiary
of San Antonio-based Payment Data Systems, is aiming to capture a
greater share of the unbanked consumer segment in Mexico.
Under the terms of the partnership agreement,
FiCentive will create Redpack-branded Mi Promesa (My Promise) cards
that customers can use to load money and reload money, if they are
also FiCentive customers.
FiCentive markets prepaid card services to
merchants, financial institutions and the underbanked and unbanked
community of consumers.
The company estimates that the global prepaid
market is worth more than $6.5 trillion.
Fraud and
security
FAC and Scotiabank to offer 3D
Secure services in Caribbean
First Atlantic Commerce (FAC), an
international, multi-currency payment and risk management solutions
provider, and Scotiabank, an international bank based in Canada and
a major player in the Caribbean, have joined together to offer 3-D
Secure online authentication services to online merchants in seven
countries across the Caribbean.
Internet merchants in the Caribbean will now
be able to support 3-D Secure for Verified by Visa and MasterCard
SecureCode on their websites for the first time.
The service will be available to merchants in
Jamaica, Bahamas, Barbados, Trinidad & Tobago, Anguilla, Turks
& Caicos and Guyana, with roll-out to an additional 11
countries in the Caribbean planned in the near future.
"This is an extremely important service for
online merchants," said Andrea Wilson, CEO of First Atlantic
Commerce.
"The objective of 3-D Secure is to reduce
fraud through the verification of the cardholder at the time of
payment in a 'card-not-present' environment, such as the
internet.
"When implemented, 3-D Secure protects online
merchants from the financial losses associated with chargebacks. We
are very excited about making this more available in the
region."
Card
acceptance
Credit and debit cards accepted
to pay for utility bills in Lima
Credit and debit cards can now be
used to pay for public services in Lima, Peru.
From now on, payment cards will be
accepted to pay for clean water via a new service from Sedapal, the
company in charge of providing water. Bills can be paid at any of
the 17 Sedapal offices in Lima.
Sedapal is the first company providing public
services to accept a form of payment other than cash.
Cards accepted include Visa, MasterCard and
Diners Club, and also cards from retailers La Curacao, Carsa and
Ace Home Center stores.
NORTH AMERICA
Fifth Third joins
Revolution network
US alternative payment service
provider Revolution Money has announced that Fifth Third Bank has
joined the Revolution Money network as an issuing bank.
Fifth Third Bank's card-issuing capabilities
and Revolution Money's marketing and customer servicing and
communication capabilities will provide a robust platform for
expanded adoption of RevolutionCard, according to Revolution Money
CEO Jason Hogg.
Established in 2007, RevolutionCard is a
PIN-based credit card that charges no interchange fee, which the
company says creates substantial cost savings for merchants that
can be passed back to consumers in the form of loyalty programmes
and incentives.
"With Fifth Third as an issuing bank we have
our largest opportunity yet to grow the RevolutionCard business.
Our partnership coincides with a time when consumers are looking
for the type of embedded value in every purchase that Revolution
Card provides," Hogg said.
"We are excited to join the Revolution Money
network and the opportunity it creates by providing Fifth Third
with a new card distribution channel to supplement our existing
channels," said Jon Groch, Fifth Third Bank director of bankcard
services.
"We are confident the value proposition the
Revolution Card provides will attract loyal customers seeking
everyday value, and enhanced security from their credit card."
Prepaid
NetSpend, Grupo Financiero
Barri prepaid programme
NetSpend, a US provider of
card-based prepaid financial products to underbanked consumers, has
teamed up with Barri Financial Group, a financial services provider
based in Texas that caters to Hispanics, to offer a co-branded
general-purpose reloadable prepaid card.
The card is to be offered through 200 Barri
locations in Houston, Dallas, San Antonio, Austin and the Rio
Grande Valley. The cards will enable consumers to manage their
finances by limiting purchases to the amount loaded onto the card,
eliminating overdraft fees.
Additional features available include free
direct deposit, free anytime alerts, free card-to-card transfers,
online bill payment and more. Cardholders can reload their prepaid
cards at the 200 Barri stores as well as at any of the additional
90,000 NetSpend reload locations throughout the country.
Payment
networks
American Express unveils Online
Money Manager service
US payment network and card issuer
American Express has announced the launch of 'Money Manager', an
online personal finance service that helps charge cardmembers
manage their finances and rewards accounts on
AmericanExpress.com.
Charge cardmembers can now link bank accounts,
credit cards, investment accounts, mortgage loans, car loans,
student loans and rewards points from around 11,000
institutions.
Payment
processing
First Data ships
'brick-and-click' for SMEs
Global payment processor First Data
has formed a relationship with online search engine Yahoo! Inc to
provide online and physical merchants with flexible payment
options. First Data and Yahoo! will provide e-commerce solutions
for small and mid-size merchants eager to extend their businesses
to the internet.
First Data will provide merchants
with point of sale terminals and payment processing services to
complement Yahoo!'s merchant solutions and web hosting
subscription-based products, which allow small businesses to set up
their online stores and catalogue websites.
"Joining forces with one of the leading
e-commerce companies in the world will drive additional growth for
e-commerce," said Souheil Badran, senior vice-president and
division manager for e-commerce at First Data.
"The Yahoo! solution eliminates the
complexities and makes it easy for smaller merchants to create
professional online stores with easy-to-use tools and step-by-step
guidance, while First Data brings unique and proven experience
offering a 'brick and click' solution in the market.
"Together, we can offer our joint customers a
completely integrated cross-channel payment system and a portfolio
of e-commerce products certified on a broad range of gateways and
POS systems."
Product
launch
Tempo releases new web-based
platform
Tempo, a US alternative payment
solution provider, has released a new web-based platform that
enables organisations to offer affinity and co-branded debit cards
to customers, contributors and members.
The debit cards are issued by First Bank &
Trust, part of the Fishback Financial Corporation. Tempo's platform
enables these cards to be linked to cardholders' pre-existing
current accounts. Tempo-enabled debit cards are affinity
partner-branded, generating cardholder rewards, and can be used for
online and offline purchases and ATM withdrawals.
In another announcement, the charities Breast
Cancer Fund, Greenpeace and Surfrider Foundation have unveiled
Tempo-powered debit card programmes that will generate fundraising
contributions from each purchase.
The three organisations receive contributions
based on standard card transaction fees each time members use their
cards for purchases. Cardholders can use their cards anywhere debit
MasterCard cards are accepted and use them for cashback and ATM
withdrawal access to their existing current accounts.
Prepaid
3V unveils prepaid Visa
vouchers in Canada
Irish online payment service
provider 3V Transaction Services has announced the launch of its
flagship prepaid Visa voucher product in Canada.
The announcement was made as part of
the 'Enterprise Ireland' trade mission to Canada and follows the
agreement of Canadian financial institution Peoples Trust Company
to act as the Canadian issuer. VendTek Systems has also been
secured as the distribution partners for the Canadian 3V product
platform.
Peoples Card Services, an affiliate of Peoples
Trust Company, will work in conjunction with VendTek Systems to
launch an instant access version of 3V's voucher product platform
into the Canadian market in early 2010. It is anticipated the
market will yield spend values of $100 million in online payment
value on the 3V Transaction Services product set per annum.
The 3V Voucher is an online payment method
allowing customers to shop online using prepaid vouchers that have
a disposable 16-digit Visa number that the customer uses online
like a stan