Singapore-based fintech firm Moolahgo, in partnership with payments solution provider Checkout.com, has rolled out a new cross-border payment service.
Free Whitepaper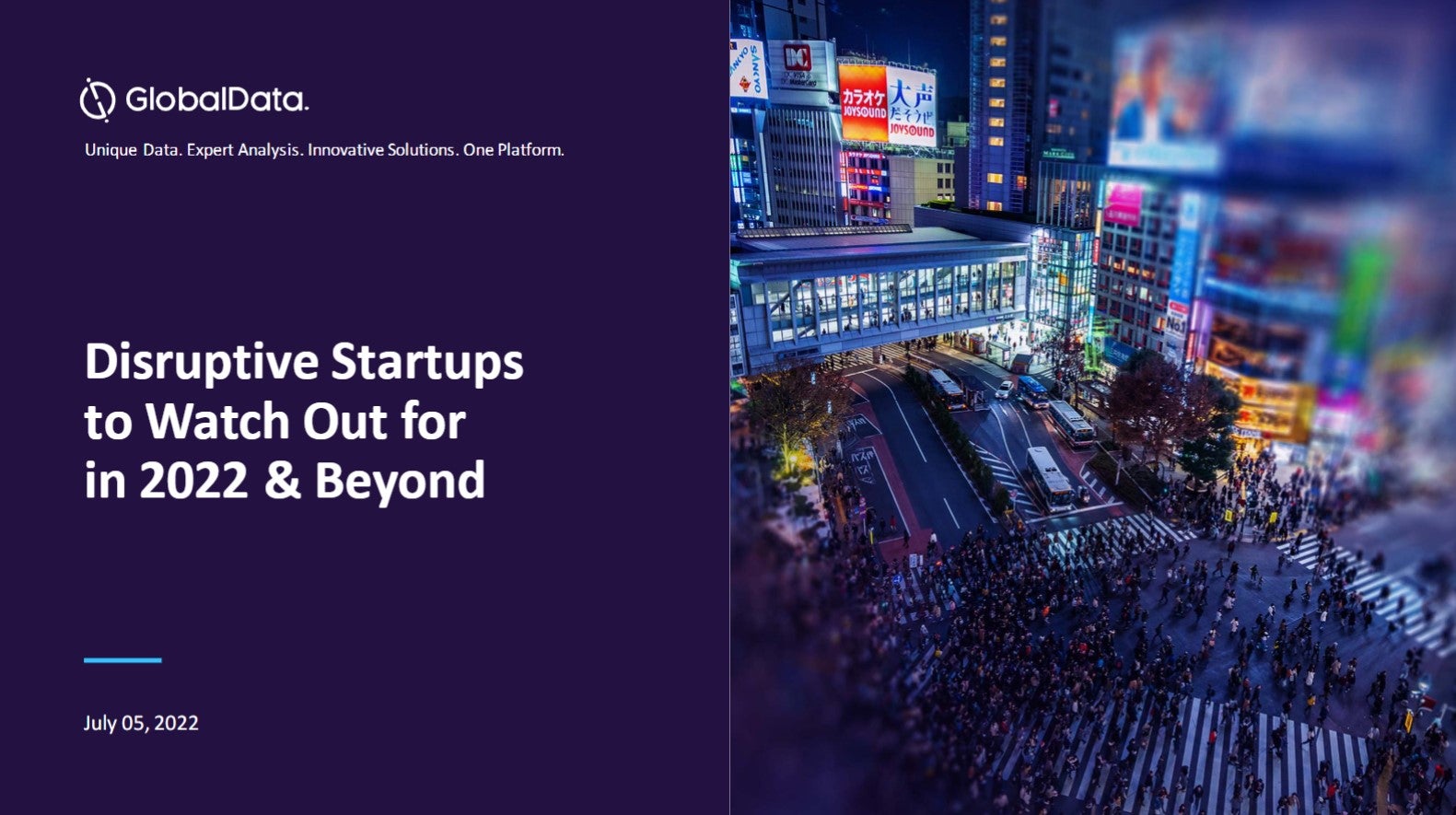 Disruptive start-ups to watch out for
2021 was a record-breaking year, with more businesses breaking into the billion-dollar club. Many start-ups have achieved or retained the unicorn status by the end of the year to reflect nearly a fivefold growth from that in 2020. This boom can be linked to a financing frenzy spurred by the quick adoption of technology and innovative solutions by start-ups gaining traction in response to the pandemic. However, the start-up ecosystem is now facing turbulent times for fundraising as investors seek long-term business strategies, valuations, and a route to profitability amid uncertain market circumstances. Nevertheless, 2022 has the potential to carry forward the momentum with multiple entities having a fair chance of being in the right place when aided by the right technologies. GlobalData leverages the power of alternative data to examine the health of start-ups across multiple dimensions including the quality of their innovations, market presence, and the funding they can attract. This helps our clients to analyze the disruptive potential of start-ups for early alliances, investments, and acquisition prospects to develop future-proof strategic roadmaps for a competitive advantage. Read our report and gather insights on the following topics:
Recent Unicorn trends
Unicorns in 2022
Future Unicorns
Start-ups to watch out for
Start-up ecosystem outlook by top geographies
by GlobalData
The new service, called Pay Now to Card, was added to Moolahgo's eWallet app and will enable users to transfer money directly to both Visa credit and debit cardholders.
The new digital payment to card service is expected to enable fund transfers to more than three billion visa accounts across the globe.
Moolahgo founder and CEO John Hakim said: "Adding this Payment to Card feature is a natural evolution of our eWallet App which is already a leading remittance app in Singapore and is another step towards turning the Moolahgo eWallet into a payments super-app."
The company's eWallet app enables the users to enter their sensitive card information without compromising their privacy.
The encrypted card details will be stored by Checkout.com. The paying party will only be able to see a partial masked information while transferring funds.
Checkout.com Customer Success senior global director Ashley Paulus said: "Admist an increase in online fraud, consumers are increasingly wary of disclosing sensitive card information.
"Moolahgo's 'Pay Now to Card' solution incorporates the safety of consumers which would encourage the wider adoption of money transfers via the Visa Direct network."
Last year, the volume of transactions carried out by Visa cardholders reached more than $13tn across the world.
With the newly launched service, Moolahgo aims to further explore the vast card payments market.
Free Whitepaper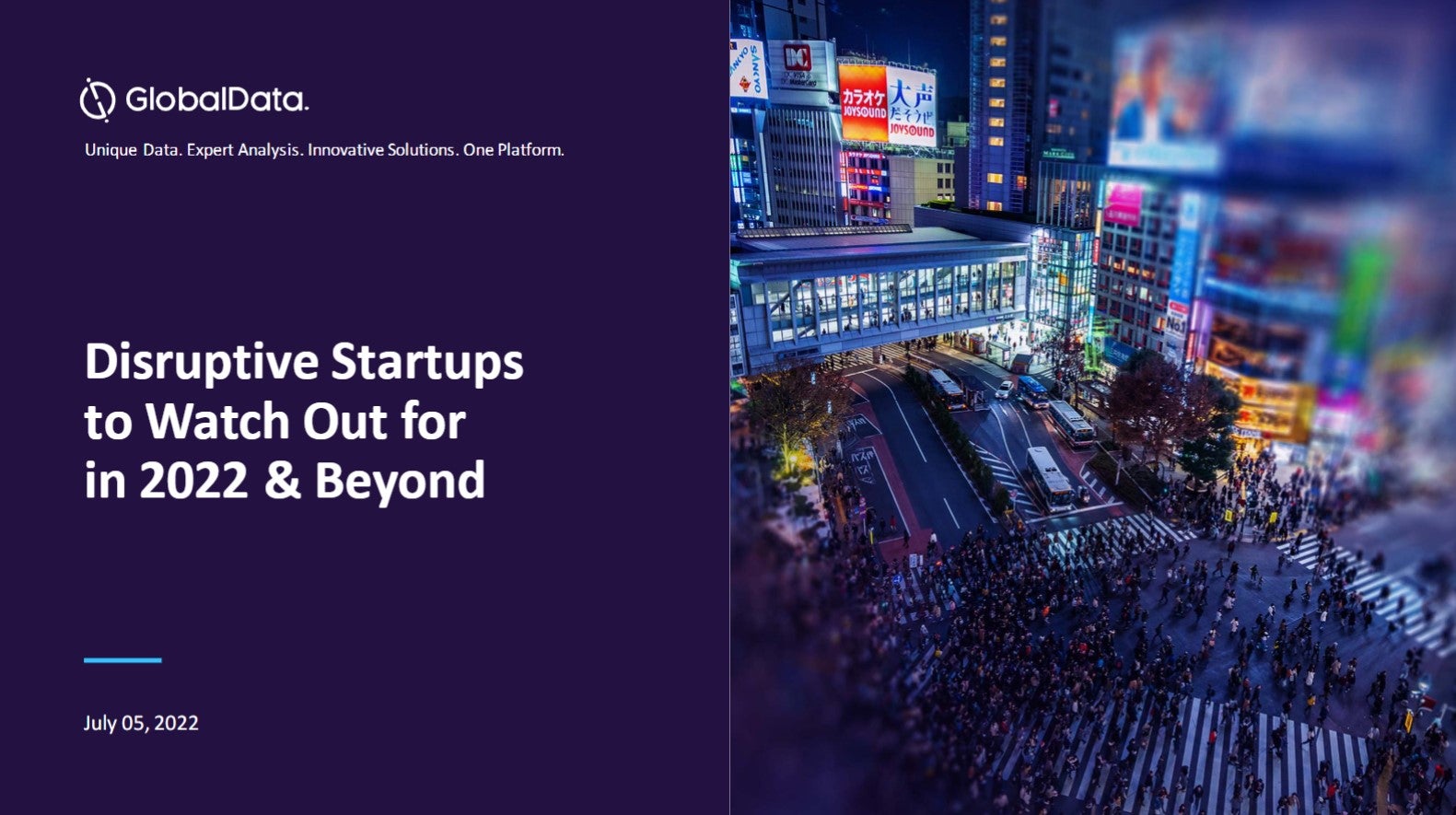 Disruptive start-ups to watch out for
2021 was a record-breaking year, with more businesses breaking into the billion-dollar club. Many start-ups have achieved or retained the unicorn status by the end of the year to reflect nearly a fivefold growth from that in 2020. This boom can be linked to a financing frenzy spurred by the quick adoption of technology and innovative solutions by start-ups gaining traction in response to the pandemic. However, the start-up ecosystem is now facing turbulent times for fundraising as investors seek long-term business strategies, valuations, and a route to profitability amid uncertain market circumstances. Nevertheless, 2022 has the potential to carry forward the momentum with multiple entities having a fair chance of being in the right place when aided by the right technologies. GlobalData leverages the power of alternative data to examine the health of start-ups across multiple dimensions including the quality of their innovations, market presence, and the funding they can attract. This helps our clients to analyze the disruptive potential of start-ups for early alliances, investments, and acquisition prospects to develop future-proof strategic roadmaps for a competitive advantage. Read our report and gather insights on the following topics:
Recent Unicorn trends
Unicorns in 2022
Future Unicorns
Start-ups to watch out for
Start-up ecosystem outlook by top geographies
by GlobalData