There's surge of consumer complaints about mobile payment apps and digital wallets, according to a new US Public Interest Research Group report.
The three most commonly complained-about issues involving digital wallets are problems managing, opening or closing accounts; problems with fraud or scams; and problems with transactions (including unauthorised transactions).
U.S. PIRG reviewed 9,277 complaints received by the Consumer Financial Protection Bureau from April 2017 to April 2021, finding a pattern of issues with digital wallets, scams, and customer service.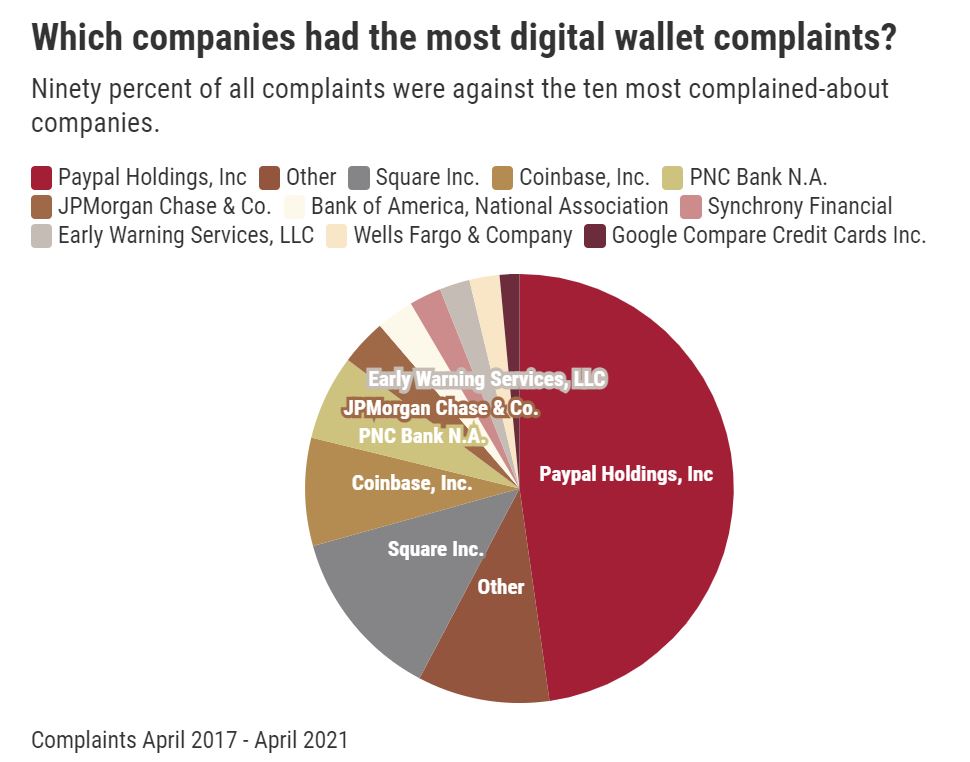 The U.S. PIRG report found a steady increase in consumer problems, with a spike of 970 digital wallet complaints in April 2021, nearly double the previous peak in July 2020.
When money is gone never to come back
Most consumers don't realise that the instantaneous transactions are not reversible, nor that they have fewer consumer protections when they use a payment app or service, the report says.
"It's not really clear to consumers that once they send the money, it may not ever come back," said Ed Mierzwinski, consumer advocate at U.S. PIRG.
More than two-thirds of digital wallet complaints focused on three companies: PayPal (owner of Venmo), Square (owner of Cash App) and Coinbase. The report also mentioned PNC Bank, Chase and Bank of America (co-owners of Early Warning Services, LLC, parent of Zelle).
PayPal received 4,431 complaints, with "managing, opening, or closing your mobile wallet account" as the most common issue. Venmo has seen unprecedented growth over the past year, with more than 70 million active users in the first quarter of 2021.
Square, the second-most complained about company, had 1,202 complaints, with "unauthorized transactions or other transaction problem" cited most frequently.
Payment app websites warn consumers, but don't provide much help
Websites operated by the companies that run digital wallet services contain a variety of warnings about using their services.
They warn against sending money to strangers and remind consumers to be vigilant against scams and fraud. Yet they provide very little recourse for consumers who find themselves in such situations, the report says.