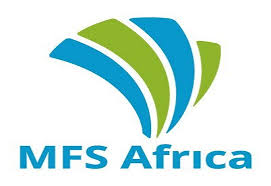 MFS Africa, a pan-African cross-border payments startup, has reached a partnership with MoneyGram, a global player in cross-border P2P payments and money transfers.
This alliance will enable MoneyGram to leverage MFS Africa's reach to mobile wallets and bank accounts across the continent.
MFS Africa provides its partners with an unparalleled reach across the African continent through its digital payments hub, which is the largest and most interconnected payments platform in Africa.
The partnership will provide a convenient, cost-effective, and secure African transaction channel for MoneyGram's global customer base, the partners said in a release.
Driving financial inclusion and entrepreneurship
Dare Okoudjou, founder and CEO of MFS Africa, commented on the partnership:
"MoneyGram is a prominent name in global payments, and we're really excited to help them open up Africa to the international mobile money market. In Africa mobile money has already been a massive driver of financial inclusion and entrepreneurship, but cross-border payments are inhibited.
"There's a patchwork of different regulatory regimes to navigate, as well as the distinct technical infrastructure that each telco, money transfer operator, and digital wallet uses.
"We're looking forward to bringing our local and regional expertise together with MoneyGram's global customer base to make transfers in and out of the continent far easier.
"Just in July we processed 2.5 million transactions, and with partnerships such as this one and our acquisition of Beyonic earlier this year we are gearing up to make it easier for more consumers and businesses to transfer money within, into, and beyond Africa."
Providing a seamless customer experience
MoneyGram's mobile-first and global mindset enables it to provide a seamless and simple customer experience to people looking to transfer money around the world.
It recently reported a significant acceleration in the growth of its global account deposit and mobile wallet transactions, with July 2020 seeing transactions increase by 165% year-on-year (compared to its second quarter year-on-year growth of 148%.)
"Our digital business has seen amazing growth over the past several years, and these new partnerships are important milestones as we execute our strategy to accelerate digital growth by expanding access to mobile wallet capabilities," said Kamila Chytil, MoneyGram Chief Operating Officer and leader of the Company's digital business.
"Customer demand for mobile wallets has increased significantly over the last few years and with the onset of the global pandemic, the launch of these strategic partnerships is more important than ever."