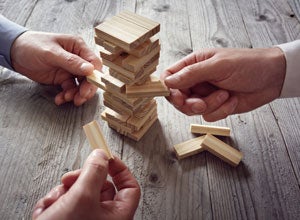 American credit card company Mercury Financial has concluded the sale of $950m in credit card asset-backed securities (ABS) in its inaugural issuance.
The company intends to use the funds to refinance its existing funding facility and grow business.
Initially the deal was sized at $750m but was raised to $950m after the offering was 'significantly oversubscribed' with orders from more than 40 investors.
Mercury Financial CFO Steve Carp said: "Access to the capital markets is a core underpinning for our growth plans. The success of the ABS offering confirms our optimism around our business model. The level of investor interest reflects the market's confidence in our vision.
"There's a real opportunity in the market for this type of investment. We strongly believe our operations, customer service and purpose-driven mission is a solid foundation for investors seeking to diversify into new asset classes."
Carp added: "The timing was based on strong market sentiment, our attractive risk-reward tradeoff for the investor base, and our corporate outlook as we ramp up originations to meet our growth objectives."
Rated by the Kroll Bond Rating Agency, the deal was jointly led by Credit Suisse Securities (USA) and Guggenheim Securities as bookrunners. Barclays Capital served as co-manager.
The deal follows Mercury Financial rebranding its franchise as Mercury Financial earlier this month.
It also comes close on the heels of the company raising $100m in incremental capital to fund acquisition of new card accounts and expand the platform.