In one of the most widely anticipated regulatory interventions
in recent years, the European Commission's Competition Commission
has ruled that MasterCard's cross-border interchange fees are
illegal – and has given MasterCard six months to stop levying the
charge.
The long-awaited ruling was almost immediately met with a
MasterCard appeal and a strongly worded attack on the EC's
Competition Commission and retailers that lobbied for the ruling.
The first point of appeal is the European Court of First Instance;
such an appeal could last another two years. MasterCard said it had
"strong grounds" to contest the decision, but will abide by the
ruling in the meantime.
MasterCard's multilateral interchange fees (MIF) typically make
up around 1 percent of a credit card transaction, which is paid by
the retailer to the consumer's bank (the card issuer) when a card
transaction is made. The EC Competition Commission, headed by
European Commissioner for Competition Neelie Kroes, ruled the
charges were illegal on cross-border transactions and labelled them
"a tax on consumption".
Kroes said: "Consumers foot the bill, as they risk paying twice
for payment cards: once through annual fees to their bank and a
second time through inflated retail prices paid not only by card
users but also by customers paying cash. The commission will accept
these fees only where they are clearly fostering innovation to the
benefit of all users."

Higher charges for customers
But MasterCard claimed the EC had bungled an attempt to benefit the
consumer and actually made them worse off. Christoph Baert,
MasterCard's regulatory affairs counsel for Europe, told CI that
cutbacks on interchange fees would boost the profits of big
retailers, but customers using cards would be hit with higher
charges from banks. Retailers, represented by European trade
association EuroCommerce, campaigned on behalf of consumers on the
issue. They believe the ruling will mean lower prices for consumers
in shops and wider card acceptance. But Baert said their motives
were less altruistic.
He told CI: "They are trying to dumb down the argument for their
benefit and that is not surprising, as they want their costs to go
down. Retailers get enormous benefits from receiving payments from
cards but they do not want to pay for it."
How well do you
really

know your competitors?

Access the most comprehensive Company Profiles on the market, powered by GlobalData. Save hours of research. Gain competitive edge.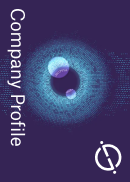 Company Profile – free sample
Thank you!
Your download email will arrive shortly
Not ready to buy yet? Download a free sample
We are confident about the unique quality of our Company Profiles. However, we want you to make the most beneficial decision for your business, so we offer a free sample that you can download by submitting the below form
By GlobalData
There was also confusion, as the EC said the ban applies to
domestic transactions in Belgium, Ireland, Italy, the Czech
Republic, Latvia, Luxemburg, Malta and Greece – where it said the
domestic MIF was set at the cross-border rate. But MasterCard's
Baert said domestic fees in those countries had not been set at the
cross-border rate for months and would remain unchanged.
MasterCard said the ban, which does not affect corporate cards,
should affect only around 5 percent of its card transactions in
Europe. If MasterCard fails to withdraw the fee within six months
or tries to get around the commission's decision, it could be fined
3.5 percent of its global turnover for each day it breaches the new
law.
The ruling was made at the last College of Commissioners meeting
in 2007, on 19 December – as predicted in the last issue of CI. The
EC said it would help promote greater competition in the cards
market and reduce fees for merchants, in line with its goals for
the Single Euro Payments Area initiative, launched on 1
January.
But MasterCard disagreed, claiming the decision "cast a shadow
of uncertainty" over SEPA. In an analyst briefing, MasterCard
Europe's CEO, Javier Perez, said drastic reductions in interchange
fees could delay implementation of SEPA and reduce incentives for
payment institutions to expand into new markets.
Effect on domestic interchange fees
One of the key implications of the decision for both MasterCard and
Visa, its rival card network, is that the EC decision could lead to
regulators cracking down on domestic interchange fees, as happened
in Australia in 2002.
Perez said: "Why are we annoyed by this? We are annoyed with it
[the ruling] because if it were to migrate to the remaining 95
percent of transactions then we will see a negative impact. Right
now, with 5 percent, it will not happen – we will not see a
slowdown in the near future. But if it goes to member states, it
will slow down the growth of the industry and also the development
of SEPA."
The EC decision sets a precedent, with competition regulators
across Europe, South Africa, New Zealand and the US monitoring the
outcome of the ruling. There is a similar dispute over interchange
in the US, where MasterCard and Visa have faced scrutiny from US
Congressional lawmakers. Retailers and merchants claim the fees are
a violation of federal antitrust law and cost consumers over $40
billion a year. They claim Visa and MasterCard are colluding to set
interchange fees in a similar way to a price-fixing cartel, and
that the system lacks transparency (see CI 384).
The Australian experience
One of the key points of contention between the EC and MasterCard
is the impact of reduced interchange fees in Australia. MasterCard
claims there is "indisputable evidence" consumers had suffered from
the policy, but Kroes claims it was a success. In 2002, the Reserve
Bank of Australia issued a ruling to reduce the fees to 0.5
percent, along with other measures to try to open up the credit
card system to competition.
In CI's last issue, a country survey of Australia found that the
attempt had been unsuccessful and actually reduced competition in
the cards market. After the ruling, Australia's domestic cards
scheme, Bankcard, closed, a result of reduced transaction fee
income and competition from MasterCard, Visa and American
Express.
The cap on transaction fees had led to higher card fees to
consumers along with less generous rewards and loyalty programmes.
Several card issuers applied charges to ATM withdrawals, overseas
cash advances, foreign exchange conversion fees and
over-the-counter cash access fees. There was also little evidence
of reduced retail prices, meaning retailers, rather than consumers,
were the main beneficiaries of the policy.
The CI study showed there had been a flight to debit cards, and
that credit card applications had fallen for four consecutive
quarters between April 2006 and April 2007.
Victory for lobbyists
The EC ruling is being seen as a victory for European trade
association EuroCommerce, which represents top retailers such as
Tesco, Wal-Mart/Asda, Ikea and Carrefour. It has been lobbying on
the issue for the past ten years, and recently sent an open letter
aimed at senior figures within the commission to make its point. It
said MasterCard's Maestro and Visa's V PAY schemes were "expensive
and flawed alternatives" to national debit schemes, which function
without interchange.
Senator Feargal Quinn, president of EuroCommerce, said: "This is
great news for all consumers in Europe. We would like to
congratulate Commissioner Kroes for creating a better level playing
field for the 6 million small and large shops we represent in
Europe. The outcome of this decision could exceed €10 billion
[$14.7 billion] per annum in the years ahead."
Guidance for Visa
Kroes said the commission's decision related only to the MIF
charged by MasterCard, but that it may also guide Visa's thinking.
Visa was given an exemption for its MIF in 2002, when it agreed to
reduce interchange fees in exchange for immunity from antitrust
action from the EC. Visa offered to progressively reduce its level
of fees from an average of 1.1 percent to 0.7 percent until the end
of 2007, and to cap fees at the level of costs for specific
services. The company also improved the transparency of its
fees.
That agreement expired at the turn of the year and CI understood
the company was planning to raise its MIF to make up for the
competitive disadvantage it was suffering compared with
MasterCard's higher fees. That now appears unlikely following
Kroes's comments. Visa would not confirm whether it had planned an
increase in its MIF, but said it now had no plans to increase its
MIF when its exemption runs out.
Kroes said: "As an interested third party in the MasterCard
proceedings, Visa already knows about the commission's objections
concerning MasterCard and will also obtain a non-confidential
version of the decision. We trust that the MasterCard decision will
provide guidance for the way ahead."
A Visa Europe spokesman added: "We see no evidence that Visa
Europe's interchange has acted as a tax on consumption or has
caused consumers to pay twice. The net result of a substantial
reduction in interchange would see a disproportionate shift in the
costs of the card payments system from retailers to consumers."
Analyst Sanjay Sakhrani of investment bank and securities broker
Keefe, Bruyette & Woods told CI that MasterCard's profit would
be largely untroubled by the news. He said that as the ruling will
have little impact on earnings and that MasterCard is well
positioned for SEPA, it did not "materially affect the company's
business model".
(See also "Where next for the card networks?".)