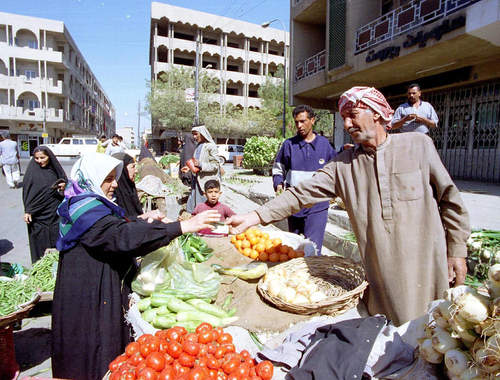 MasterCard is to collaborate with the UN World Food Programme (WFP) on the introduction of electronic vouchers that will distribute benefits, such as food vouchers, education and healthcare through smart cards.
The cards are expected to increase efficiency within the Iraqi Public Distribution System and act as a social safety net for the poor.
The electronic vouchers are to increase people's access to fresh food, boost the local economy, and encourage growth of the Iraqi private sector.
The details of the potential introduction will be discussed in a two day technical workshop that will include representatives from the WPF, MasterCard and the Iraqi government.
Mahdi Al-Alak, deputy minister of planning, said: "We expect that this workshop and the subsequent national consultative seminar will pave the way to implement a pilot project in specific areas in Iraq to examine the feasibility and benefits of adopting electronic cards to provide Iraqi citizens with an improved service and a food basket that will help improve food security in Iraq and contribute to the growth of our national economy."
"The evaluation of the results of the pilot project will inform our decision on the possibility of adopting electronic cards within the PDS on a national scale," he concluded.
Related Articles