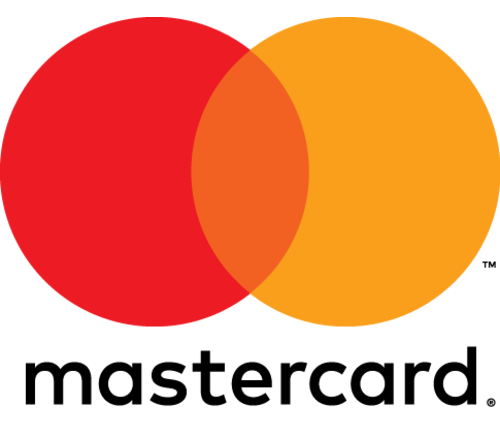 The Mastercard melody is the payments company's new sonic branch identity.
Consumers will now become familiar with the Mastercard melody whenever they engage with Mastercard.
Whether it be a physical or digital interaction, the tune will be present to add another level of recognition for consumers.
The launch comes hot on the heels of the company's recent move to change its logo, bringing the brand into the digital age.
In addition, Mastercard decided to remove the company's name from its logo after revealing that more that 80% of people could spontaneously recognise the brand without the word 'Mastercard'.
Chief marketing and communications officer at Mastercard, Raja Rajamannar, stated:
"Sound adds a powerful new dimension to our brand identity and a critical component to how people recognise Mastercard today and in the future.
"We set out an ambitious goal to produce the Mastercard melody in a way that's distinct and authentic, yet adaptable globally and across genres.  It is important that our sonic brand not only reinforces our presence, but also resonates seamlessly around the world."
Mastercard Melody global influence
To ensure that the Mastercard melody would resonate with consumers all around the world, Mastercard brought in several musicians and artists, including musical innovator Mike Shinoda of Linkin Park to create the sound.
The melody includes a mix of genres and cultures from around the world. This has kept its global presence loud, but also makes it locally relevant.
In addition, the use of varying instruments and tempos help deliver the Mastercard melody in several unique styles such as operatic, cinematic and as a number of regional interpretations.
Mike Shinoda, noted:
"What I love most about the Mastercard melody, is just how flexible and adaptable it is across genres and cultures.
"It's great to see a big brand expressing themselves through music to strengthen their connection with people."
Paying by voice
Consumers' dislike of friction throughout the payment process is well-documented. Banks and retailers have had to adapt to this new reality by offering more seamless digital payment choices.
Using voice recognition to pay is fast becoming a popular trend. However, it is yet to convince the masses in certain countries.
Mastercard predicts that voice shopping will hit $40 billion by 2022. These voice tools connect brands to consumers on a new dimension. Furthermore, they are a new way for digitally-savvy customers to shop, live and pay in an increasingly digital world.
The melody will showcase at the Mastercard Sensory lab at Fred Segal.
At the lab visitors can:
Hear the new Mastercard transaction sound when they checkout at Fred Segal
Get a sneak peek of the new Priceless Cities skill for voice-enabled assistants
Furthermore, shop exclusive merchandise by Joe Freshgoods x Super Duper Kyle, available for purchase only with a Mastercard.
Brent Bowen, senior vice president of payments at Valid, said: "Mastercard is targeting its sonic logo to bridge the physical world with the digital world. By leveraging point-of-sale to voice, it creates an opportunity to set its brand apart from competitors.
"Digital transformation over the past decade has changed how we look at brand elements. Customised haptics and sound can be used to reinforce brand identity, as well as influence usage or verification. Using other technologies, including light or remote confirmations via a mobile app or wearable device haptic, can also be effective ways to promote transaction confirmations.
"The world of card and technology continue to evolve with more complex solutions. It is a natural evolution. Sound, light, biometrics and other innovations will continue to provide differentiation for issuers and brands in both the physical and digital payment landscape. "