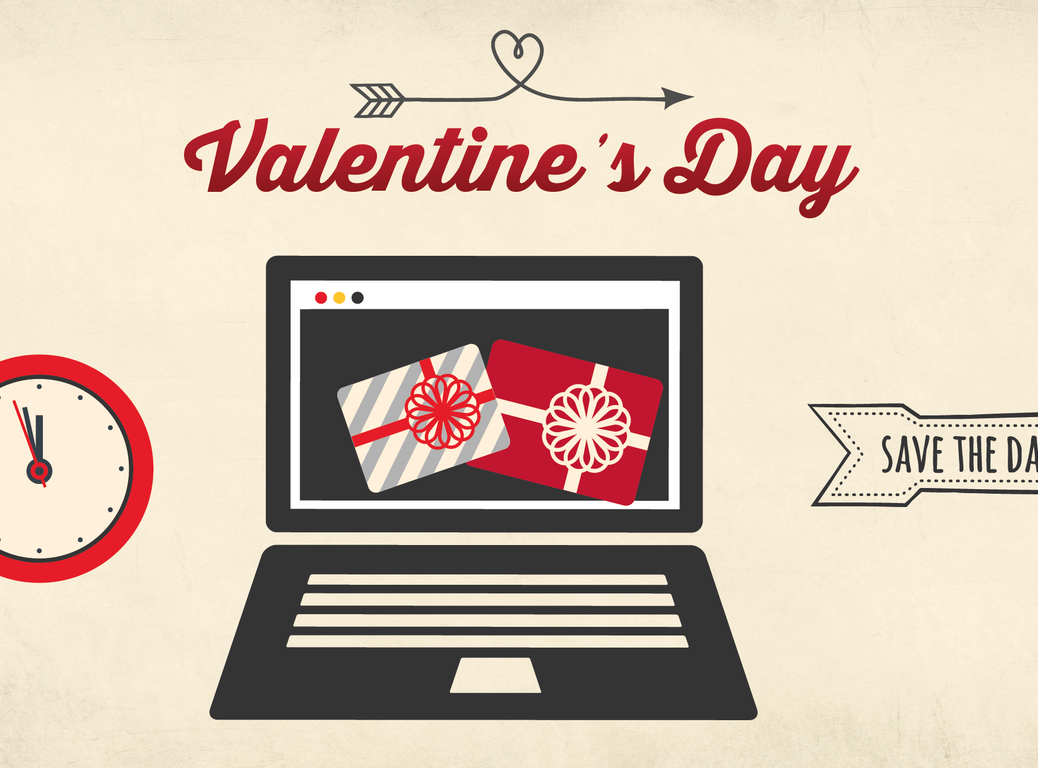 The annual Mastercard Love Index highlights an increase in last minute purchases taking place on 14 February.
And unsurprisingly, there is an increased reliance on online shopping.
The Mastercard Love Index analyses credit, debit and prepaid card transactions over a three-year period 11-14 February 2016-18.
It reveals that sentimental spending in the UK has increased by 49% since 2016. However, there has been a significant return to last-Minute shopping.
Last year, the majority (28%) of Valentine's Day purchases took place on the day itself 14 February.
According to Mastercard, these last-minute lovers are also placing their trust in online shopping. The number of e-commerce transactions increased by 129% for the UK.
Across Europe, there is a 76% increase from Valentine's Day 2016 to Valentine's Day 2018.
Brits may be leaving Valentine's shopping until the last minute but that doesn't mean they're plumping for traditional, standard gifts.
Mastercard says there is a small increase of 8% spent on roses and floral gifts. Meantime, the amount spent on jewellery decreased by 28% in 2018 compared to 2016.
Mastercard Love Index: hotel spending soars
Instead, hotels witness the most significant increase in spending activity around Valentine's Day.
The number of transactions on hotels rose by 65% from 2016 to 2018. Total spend
increased by a whopping 74%.
Meanwhile the number of transactions on hotels across Europe rose on average by just 9% from 2016 to 2018. Total hotel spending is up by 5%.
Contactless transaction numbers have soared by 271% since 2016. Contactless payments are now enabled in over 9 million locations across 114 countries.
Mastercard love index: offering retailers priceless insight
"In an age where contactless payments and same-day delivery e-commerce purchases are now the norm, it's now easier than ever to gift our loved ones with meaningful Valentine's surprises. Our data reveals that consumers in the UK and across the globe, are enjoying spontaneous experiences.
"This is over and above material gifts, even when making their romantic purchases at the very last minute.
"The Mastercard Valentine's Day Index is now in its fourth year. It highlights key global and regional data to uncover behavioural trends such as this shift towards on-the-day shopping.
"And it offers retailers some priceless insight into consumer buying habits during the period leading up to the most romantic day of the year", comments Scott Abrahams, head of acceptance and emerging payments at Mastercard UK & Ireland.