Cards marketers must constantly improve
their customer acquisition and retention strategies and metrics
tools to make an impact in a crowded world of multiple media
outlets, as a new report* from
VRL KnowledgeBank
explains.
Card marketers continue to respond to many industry challenges,
from increased competition to legislative issues, to capturing a
profitable share of the customer. Credit card marketers are feeling
the effects of a dwindling market due to growth in payment
alternatives such as debit and prepaid cards and online payment
systems such as PayPal. They are also attempting to make an impact
on a growing array of media outlets – from streaming audio and
video, social networking and word-of-mouth to in-game advertising
and mobile marketing. Multi-channel customers are typically more
profitable, so it is vital that card marketers are able to track
customers through all of these channels collectively.
Financial services companies are expected to increase their online
spending by 33.3 percent to $2 billion in 2007, reaching $3.52
billion in 2010. These organisations have had much success so far
with the online channel, boasting a 98.3 percent average e-mail
delivery rate, an 18.6 percent open rate and a 0.8 percent
click-through rate. New interactive channels – such as rich media
e-mails, blogs and social networks, behavioural targeting and
mobile marketing – are gaining the interest of financial services
companies. This is especially important as consumers are
increasingly relying on the internet for credit card account
management services.
Financial services firms are also utilising data analytics to
better understand such behaviours and motives of their customers to
provide them with the best and most relevant offerings and
services. Credit card customers have been classified into three
types: credit seekers, rate seekers and reward seekers. Card
marketers are using a variety of strategies, from special low rate
offers to rewards programmes to attract these diverse groups.
However, a changing card market and privacy rules are making
customers increasingly difficult to track. Legislation regarding
consumer privacy affects card marketers on a global scale, with all
25 European Union countries enforcing a single set of data
protection laws and a European Directive on Privacy and Electronic
Communications signed in 2006.
To combat low offer response rates, card marketers have shifted and
widened their customer acquisition strategies. Mass/brand marketing
has definite appeal with companies around the world – from Hong
Kong to China to Malaysia. Traditional direct mail is a popular
strategy in Europe, while its success in the US is limited to about
a 1 percent response rate. It is also growing in India, along with
other methods, such as space advertising, newspaper inserts and
door drops via India Post.
How well do you
really

know your competitors?

Access the most comprehensive Company Profiles on the market, powered by GlobalData. Save hours of research. Gain competitive edge.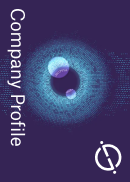 Company Profile – free sample
Thank you!
Your download email will arrive shortly
Not ready to buy yet? Download a free sample
We are confident about the unique quality of our Company Profiles. However, we want you to make the most beneficial decision for your business, so we offer a free sample that you can download by submitting the below form
By GlobalData
Exploiting technology
Less proven, technology-based strategies include direct response
television, online marketing and mobile marketing, as marketers
recognise they must promote their wares where the most potential
customers will see them. An online marketing strategy is essential,
as one-fifth of the world's population will be online by 2011.
Mobile marketing is positioned to flourish along with worldwide
short message service revenues, which are expected to reach $67
billion by 2012.
Card marketers are also sponsoring events, such as MasterCard
Asia-Pacific's involvement with the Singapore Fashion Festival, to
reach a niche audience of potential customers. Telemarketing
continues to be utilised in regions such as Asia, the Philippines,
Thailand and Australia, and the number of call centre agents in
these locations is increasing in the double digits to reflect the
increased reliance on this practice.
Relevant creative, which reflects customer needs and sensitivities,
as well as personalisation that accomplishes similar goals, is a
strong acquisition tactic. This represents a shift from years ago
when US direct mail creative focused on interest rates. Data
analytics – which provides marketers with a complete analysis of
their customers' motives – has proven invaluable in helping them
present the right offer to the right customer at the right time to
improve both customer acquisition and retention value.
Card marketers must implement customer relationship management
(CRM) strategies to build stronger and long-lasting relationships
with customers amid the clutter of media messages from all channels
– including internet, television, direct mail and telemarketing.
Solid CRM strategies should increase customer frequency, focus on
getting customers to use just one card for their purchases, provide
strong, multiple incentives, centre on profitable segments through
targeted offers and messages and promote unique points of leverage.
There are many effective retention strategies designed to motivate
customers and deepen the relationship with their service providers,
such as cross- and up-selling, as well as loyalty offers and
special promotions.
Opt-in lists have benefited card marketers since they enable them
to connect with customers through e-mailed monthly billing
statements, reminders and alerts about payments due, confirmation
of payments received and cross-/up-sell offers. This is important
as customers continue their migration from traditional media (such
as TV and newspapers) to digital media such as internet, e-mail
and, most recently, mobile. Opt-in lists are readily available for
consumers around the world and are particularly plentiful in the
Asia-Pacific region.
Other key CRM strategies include partnership marketing, in which
credit card companies utilise the strengths of partners to launch
new programmes, such as frequent flier clubs sponsored by airlines
and other loyalty-based programmes.
Customising the message
Personalisation is vital to helping make a relevant connection to
consumers. Many technology vendors, including Oracle, Web-Trends,
SAS, Teradata and Harte-Hanks, offer data analytics technology to
help marketers perform customer profiling and modelling exercises.
Once marketers understand their customers, they can use digital
print on demand (POD) to create printed customised messages for
each customer. POD is prevalent in the US and Europe and is gaining
prominence in the Asia-Pacific area.
Good data is vital to successfully measuring customer-based
initiatives. Card marketers can obtain valuable metrics from
sources such as transactional and campaign data. Data mining,
modelling and predictive analytics are necessary tools for gaining
insight into that data and can help with both acquisition and
retention efforts.
One of the newest customer retention metrics is Fred Reichheld's
Net Promoter Score, which classifies customers into three
categories: promoters (best and most loyal customers), passives
(satisfied, but unenthusiastic) and detractors (unsatisfied and
likely to defect to the competition). Marketing performance
dashboards, which give companies a complete window into their
marketing efforts, have gained international acceptance. Marketing
dashboards include metrics such as active customer accounts;
segment mobility; share of customer; customer loyalty, repurchase
or referral; customer experience monitors; and return on
customer.
The most prominent customer acquisition metric for card marketers
is cost per acquisition, which determines the amount spent on
advertising and marketing to acquire each customer. Online metrics,
such as online-driven revenue, total leads, cost per acquisition,
average order value, conversion rate and campaign ROI, have grown
in importance and will continue to be important in the future.
E-mail marketing's profile has increased as a result of consumers
flocking to the internet. The global E-mail Experience Council was
founded last year to help marketers understand how to make the most
of this medium. In a similar vein, marketers are also recognising
how to use their websites to effectively market to their customers.
This strategy has only been enhanced with the introduction of Web
2.0 technology and social networking, which has made the case for
multi-channel measurement.
Customer contribution
Permission marketing, which gives consumers more control in their
relationship with merchants, is also a strong strategy. Once an
opt-in database is constructed, customers can be invited to
contribute their data through a variety of touchpoints, from the
internet to phone, text and mail. However, each channel must have
its own opt-in and opt-out functionality. Mobile marketing has
yielded impressive results for marketers so far, and it is
estimated that 89 percent of brands will use text and multimedia
messaging to communicate with their customers by 2008. In five
years, more than half of brands are projected to spend between 5
percent and 25 percent of their marketing budget on mobile
marketing.
Having a single source of data in which to obtain valuable
information about prospects and customers is also vital, and using
data analytics and data mining techniques can help marketers better
understand the customer data they collect.
Finding the right combination of marketing venues is a challenge
for card marketers today since there are so many choices through
which consumers can choose to receive messages. Marketing mix
models and media mix models can help marketers determine the most
effective marketing and media combinations to reach their desired
audiences. Another key component to add to the mix is the co-op
database, which enables marketers to view the behaviour patterns of
their customers when they shop with other companies, thus creating
a more complete customer profile. Once that profile is created,
card marketers can personalise their communications to reflect the
goals and values revealed in each customer profile. The main goal
is to create a consistent brand image while engaging customers,
regardless of the communication channel.
* This article is an extract from VRL KnowledgeBank's management
report Trends in Credit, Debit and Prepaid Direct Marketing, by
Joshua Moritz and Peter Blau, published November 2007. For further
information, contact Xenia Dretaki at
xenia.dretaki@vrlfinancialnews.com or +44 (0)20 7563 5603.