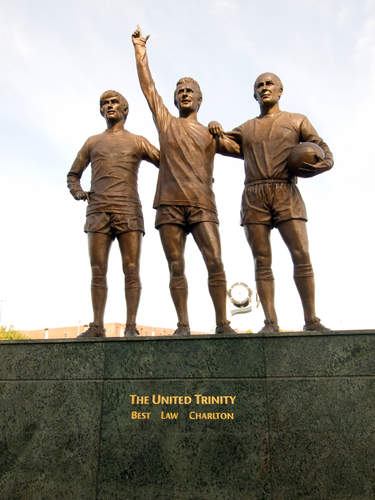 Football superclub Manchester United has extended its partnership with credit card issuer MBNA for three years.
To mark the deal, fans who apply for a new Manchester United credit card can choose from a range of card designs.
These include Ryan Giggs' FA Cup goal celebration against Arsenal in 1999 and an Old Trafford's "United Trinity" statue of George Best, Denis Law and Bobby Charlton.
The card offers 0% on balance transfers for 20 months, 0% on money transfers, 0% on card purchases for three months. The card offers the features of fraud protection, paperless statements, no annual fee, and "Red Rewards" Manchester United prizes such as signed merchandise.
Richard Arnold, group managing director at Manchester United Group, said: "MBNA is one of the UK's largest and most well-known credit card providers and the club is delighted to be extending its successful 15-year partnership for a further three years."
In May 2013, MBNA launched the "Champions Credit Card" in celebration of Manchester United 20th title win.
Related articles
Imperial Bank and Arsenal launch debit card in Kenya and Uganda
Maybank targets high-net worth users with exclusive Man U-branded Visa card
MBNA launches Amex contactless in the UK