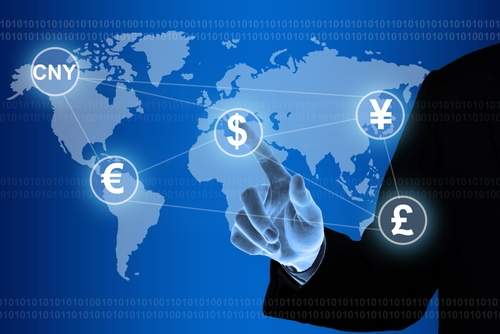 Lygon blockchain will soon be available after ANZ, Commonwealth Bank, IBM, Scentre Group and Westpac join together for a live pilot.
Lygon blockchain is a new digital platform that aims to transform the way businesses obtain and manage bank guarantees. These are often required as part of a retail property lease.
Historically, bank guarantees have been issued manually and on paper. Fully digitising this process reduces the risk of fraud for all parties involved. Furthermore, it will also decrease the potential for errors and significantly increase the speed of the process.
All of the founding members have worked together to navigate from proof of concept to a live platform. In addition, this will directly address feedback from consumers about the process of issuing bank guarantees.
ANZ Banking Services Lead, Nigel Dobson, stated:
"This is a unique and transformational platform that enables the complete digitisation of bank guarantees. We are proud to have developed this platform in Australia and see truly beneficial outcomes for small-to-medium sized businesses in particular. Retailers of all sizes with physical outlets will experience radically improved bank guarantee cycle times.
"Additionally, retail landlords will benefit from managing their outstanding guarantees in a secure, transparent and auditable manner. We look forward to working with our customers over the coming weeks. While the live platform will benefit retailers with rental bonds, we see the platform eventually supporting all types of bank guarantees and therefore benefiting the wider community."
Lygon blockchain: a global development
The launch of Lygon is a significant development for blockchain acceptance.
The technology will work across several different sectors, yet its full potential is still unseen.
Initial findings suggest that the platform will reduce the time it takes to issue a bank guarantee. Potentially this will improve from up to a month to on or around the same day.
This new, digital process increases transparency and security through the use of blockchain technology. Additionally it maintains the privacy required in such a business process.
The pilot will run for eight weeks.  Live data and transactions will be available for a test group of retail property leasing customers from 3 July.
Vice President, Blockchain, Asia Pacific, IBM, Paul Hutchison, commented:
"Leveraging the IBM Blockchain Platform, we have transformed a paper-based banking process into an enterprise grade digital platform ready for live production at-scale. Lygon streamlines the bank guarantee process, making it more secure, helping reduce fraud risks and providing advanced transparency and privacy settings. IBM is proud to be an integral part of this development and to provide the infrastructure for this innovative banking solution which we expect to take off here in Australia and globally."