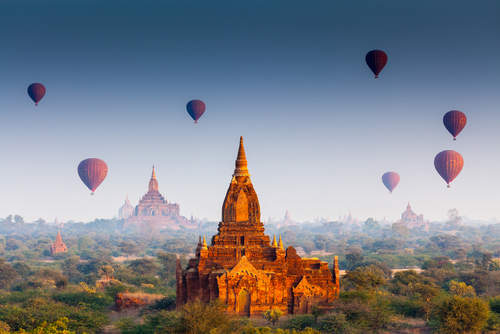 The international operations subsidiary of the Japan Credit Bureau JCB International (JCBI) has signed a Master License agreement with the Myanmar Payment Union (MPU).
The agreement will allow JCB cards to be accepted across Myanmar through member banks of the MPU, significantly increasing the level of JCB acceptance.
JCB cards are currently issued in 16 countries around the world, and are accepted in 190 countries at merchants and cash advance locations.
JCB card acceptance will begin to be phased in by the MPU in autumn 2013.
Deputy chairman of the MPU Mya Than said: "Through the partnership with JCBI, we believe we can enhance convenience of JCB cardmembers from all over the world. We hope more and more customers prefer using JCB cards in Myanmar, with the fulfilling coverage of merchants via our member banks."
Koremitsu Sannomiya, president and chief operating officer of JCBI, added: "This is an important milestone for JCBI's business in Myanmar."
"JCBI promises to share its experiences and knowledge of payment business with MPU to contribute to the healthy development of Myanmar's payment industry," he concluded.
MPU and JCBI are both looking to explore the possibility of card issuing in Myanmar.
Related Articles
JCBI enters Myanmar card market
MasterCard to issue the first card in Myanmar