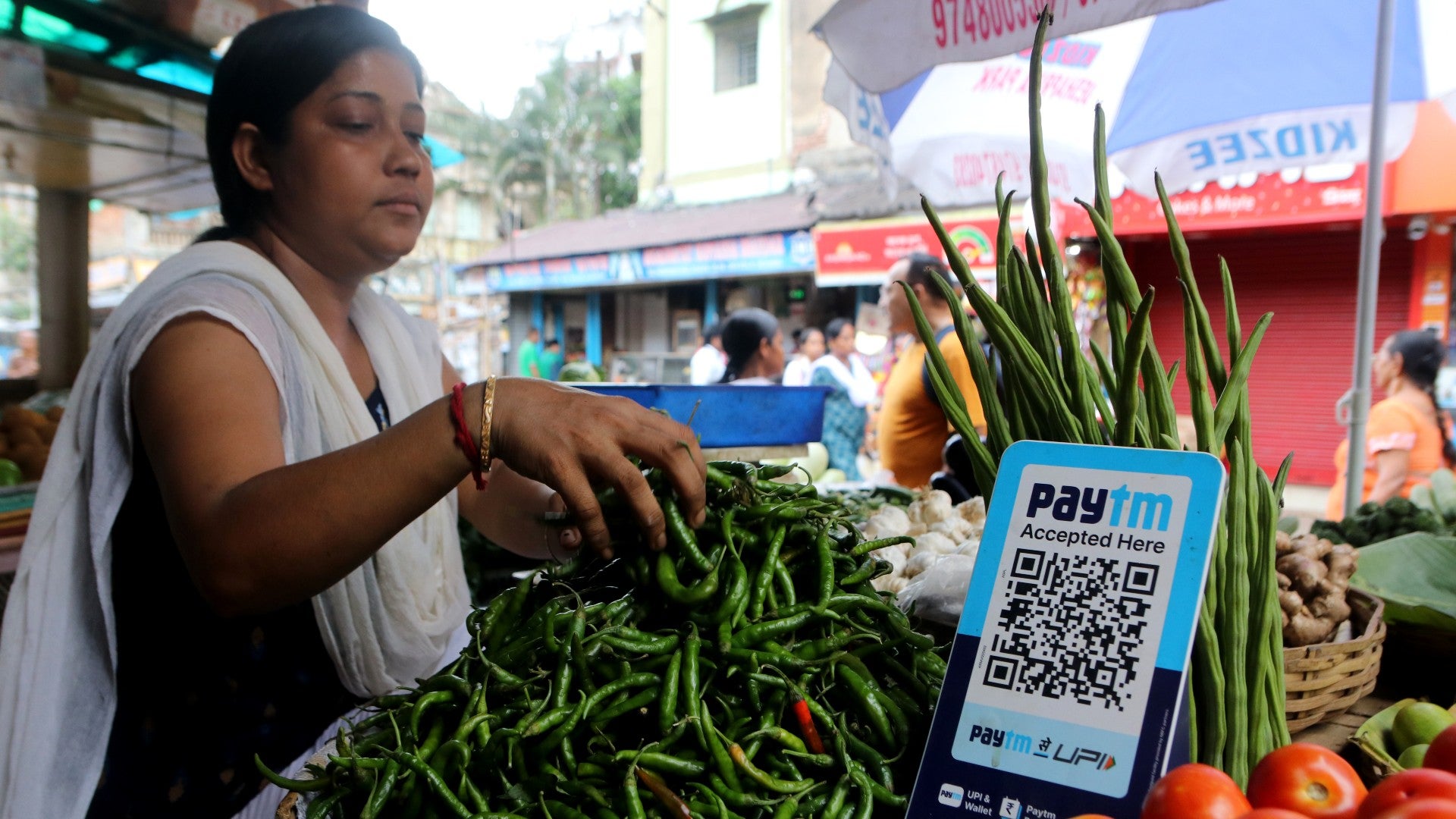 Paytm, India's largest digital payments company, announced yesterday (4 August) that it is launching a new point-of-sale (PoS) device, combining contactless and card payments with a soundbox.
Soundboxes, simply, are devices that make a sound when a transaction has been completed and are increasingly common in markets and other loud areas to help reassure both parties that payment is received.
TechCrunch reports that only 4 million shops across South Asia currently support card transactions compared to 8.5 million that have soundboxes, so the value of a reasonably priced device that integrates popular functionality is clear.
There is a second benefit, too. Having control of PoS devices means having access to sales data. As Paytm offers loans and other business services, these insights are highly prized.
The device is currently being sold for INR999 ($12) and can accept payments of up to INR5,000, which covers a significant portion of transactions.
Paytm was founded in 2010 and has grown from a bill payments platform to offer a wide range of services including money transfer, QR payments and debit cards. The company's 2021 IPO was the largest in Indian history, though the company has yet to make a profit and shares have fallen 44% since it went public despite rebounding in recent months.
Confidence in the company remains high, however. It continues to grow, reporting a year-on-year sales increase of 253% in its Q1 report this year. Its founder, Vijay Shekhar Sharma, has also announced his intention to increase his own stake in the company should the opportunity arise, following his purchase of shares from Chinese firm Antfin. Antfin is an Alibaba Group-affiliated company, leading to fears over Chinese ownership.
Our signals coverage is powered by GlobalData's Thematic Engine, which tags millions of data items across six alternative datasets — patents, jobs, deals, company filings, social media mentions and news — to themes, sectors and companies. These signals enhance our predictive capabilities, helping us to identify the most disruptive threats across each of the sectors we cover and the companies best placed to succeed.