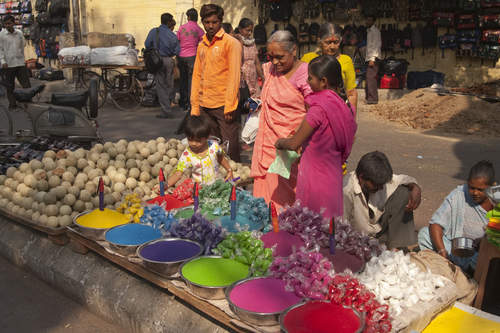 In an effort to push India's cash-based economy towards electronic payment systems, the Indian government and private investors are providing subsidies and capital funding to companies offering cashless payment methods. The aim is to boost financial inclusion.
Thanks to regulatory initiatives and steady growth in online retail sales, the market demand for electronic payments has increased dramatically.
According to a recent report from Atos Wordline India, a Mumbai-based information technology company, 466m Indians are expected to make debit card transactions in 2013, an increase of 17% since 2012, while credit cards and internet banking is expected to grow by 40%.
With the continuous growth of e-payments, the Reserve Bank of India (RBI) has taken on the role of monitoring payment solutions companies and trying to minimize fraud, a responsibility previously left to commercial banks in India.
As a result, e-payment platform developers have attempted to improve internet security and the reliability of connectivity, issues that had previously discouraged Indian consumers from using digital payment methods. And the investments seem to be paying off.
For instance, Citrus Pay, a Mumbai-based digital payments service provider, offers a platform allowing consumers and merchants to complete payment transactions within four seconds. The company has approximately 500 merchants using its online payments and invoicing solutions and expects to increase its clientele to 2,000 merchants by 2014.
Another mobile payments service provider, Ezetap Mobile Solutions, has managed to raise $3.5m in venture capital since 2011, in order to further develop its platform, which allows vendors to use mobile devices as POS terminals.
In the past year, nearly half a dozen Indian payment tech ventures have raised risk capital funding as the industry responds positively to the sector's quickly growing demand.
Related Articles
Vodafone and ICICI Bank launch M-Pesa in India