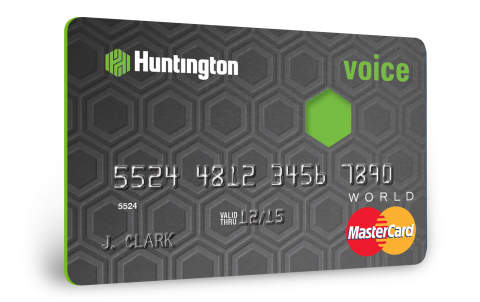 Columbus, Ohio-based Huntington Bank has launched a new called consumer credit card powered by MasterCard.The Voice credit card offers cardholders the option of choosing low rates or triple rewards.
If cardholders choose the triple points, they will receive three reward points for every dollar spent. Reward points can be accumulated in different categories such as restaurants, apparel and travel. The lower rates option gives cardholders an APR 3% lower than the rewards option.
Other features of the card are a one day late fee grace period, no annual fees and no foreign transaction fees. Mary Navarro, director of retail and business banking at Huntington, said: "At Huntington, our extensive research indicates that customers want to be empowered to design the credit card benefits that are right for them. The Voice credit card is another initiative aimed at doing the right thing for the customer by giving them a voice in their banking and allowing them to choose the card that is best for their financial needs."
The bank has two other cards powered by MasterCard; the debit card launched in 2011 and the commercial credit card launched in May 2013. Huntington operates a branch network of 725 outlets and has 1,400 ATMs.
Related articles
Huntington partners with MasterCard to offer enhanced debit card
Huntington extends Saturday opening hours