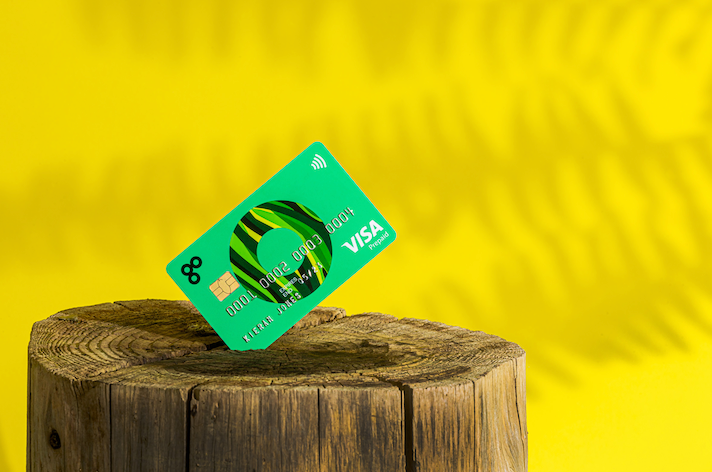 Family money app gohenry has released a new biodegradable debit card aimed at children aged six-to-18.
The new prepaid Visa debit cards are composed of 82% bio-sourced renewable material made from field corn. In addition, the launch follows research that showed 40% of six-to-14-year-olds feel they are responsible for saving the planet.
Louise Hill, gohenry founder, said: "We're all about encouraging smart choices in children and empowering Gen-Z to consider the impact of their purchases. There's a whole generation of no-nonsense kids leading the charge for a more eco-friendly approach to theworld around them.
"Our Eco Cards are designed to reflect this passion for the environment and give our young customers the opportunity to go greener, while still taking part in the digital economy. Our aim is to expand our Eco Card range in the future. Additionally, the ultimate goal is to print all of our cards on the greenest material possible."
Partnering with Eden Reforestation Projects 
On the first use of each card, gohenry will plant a tree in partnership with the Eden Reforestation Projects.
Eden Reforestation Projects plants the new trees in Madagascar, Mozambique, Kenya, Haiti, Indonesia, and Nepal for the purpose of reforestation, agroforestry and to help reduce poverty through the employment of local villagers to do the planting.
Eva Orahim, Account Manager for Eden Reforestation Projects, said: "Encouraging eco-conscious purchases at a young age is key to developing a greener mindset and ensuring the future of our planet. We're delighted to partner with gohenry and to encourage children as young as six to give back to nature and make a positive impact through their money choices."
gohenry's Eco Card is made from a combination of a plastic substitute polylactic acid (PLA) and renewable materials. PLA is biodegradable and non-toxic if incinerated and breaks down within six months versus the 400+ years it takes its PVC equivalent.
The card is available from Thursday May 21 2020 online at gohenry.com.